We're back in Salem, Oregon with seven more new restaurants that have popped up in the past year (more or less). In case you missed it, be sure to check out Part One of this guide!
Salem keeps adding new dining hot spots, and we're here to help you learn about them. Whether you live in Salem or are just visiting, these up-and-coming places will have something special for your taste buds. Here's Part Two of our guide to the latest and greatest restaurants in Salem.
Miller's BBQ & Café
Miller's BBQ, a crowd favorite in the Salem area, recently celebrated the grand opening of their brand new brick-and-mortar café location! Known for their mouthwatering barbecue and homestyle comfort food, Miller's BBQ & Café has proven to be a sought-after dining experience for locals and visitors alike. With this new café, they continue to serve up their signature dishes and sides, creating a welcoming atmosphere for patrons to enjoy their delicious meals. Whether you're craving tender barbecue, hearty breakfast options from their breakfast menu, or simply a new place to eat lunch with friends, Miller's BBQ & Café is a must-visit spot in Salem. Visit their Facebook page for detailed directions to their new location.
Kagoshima Ramen House
Kagoshima Ramen House in Keizer is a recent addition to the local ramen scene. This ramen house offers a variety of dishes in addition to ramen, including lo mein, fried rice and fried rice noodles, and plenty of protein options with a menu full of chicken, beef, and seafood. Whether you're a fan of classic tonkotsu or prefer a spicy broth, Kagoshima Ramen House has you covered.
Paradiso at the Grand Theatre
Paradiso at the Grand Theatre is a culinary haven that has breathed new life into a historic dining space in Downtown Salem. The menu harmoniously blends French technique with the vibrant flavors of Latin cuisine, and the beautiful art deco space creates an intimate fine dining experience. With rotating specialties and craft cocktails at the bar, you want to make a reservation before you miss out on a seasonal dish.
Pacific Standard
Pacific Standard is a stylish addition to Salem's downtown dining and nightlife landscape, offering an upscale bar and restaurant experience that beautifully complements its location within the new Holman Hotel. With an array of West Coast-inspired dishes, alongside their creative specialty cocktails menu, Pacific Standard is a testament to local culinary diversity. As a second location of the flagship Pacific Standard in Portland, its commitment to being a core gathering place in the city is evident in its sophisticated yet welcoming atmosphere. Whether you're a local looking for upscale dining and drinks or a visitor seeking a taste of the region's culinary landscape, Pacific Standard promises a memorable and refined experience in the heart of Salem.
Cuban Cafe
Cuban Cafe brings the lively flavors of Cuba to the city of Salem. With authentic Cuban coffee and several delicious Cuban dishes to choose from, Cuban Cafe is a vibrant space for community members to visit, relax, and enjoy time together. With an unwavering commitment to providing exceptional customer service, Cuban Cafe wants every customer to leave with a smile on their face.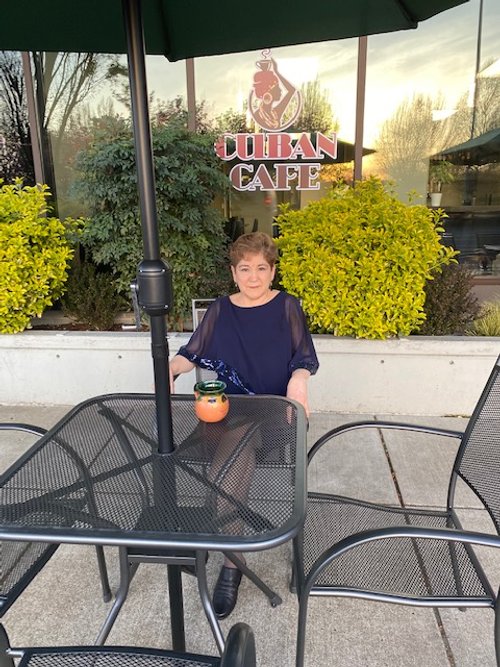 Magnolia on the Green
Magnolia on the Green is another fresh addition to Salem's restaurant scene, occupying the former Whiskey Browns space at the Salem Golf Club. This restaurant is a second venture for the well-known Magnolia Grill, which has been delighting diners in Silverton. With its debut in Salem, Magnolia on the Green continues the tradition of serving exceptional cuisine in a beautiful setting. The menu boasts a variety of delicious dishes and drinks, prepared with a commitment to quality and flavor that has become synonymous with the Magnolia name.
The Battered Fish & Chips
The Battered Fish & Chips on South Commercial has quickly become a go-to dining destination since its opening just over a year ago. This eatery offers a fresh taste of the classic hand-battered fish and chips, right in the heart of Salem. The menu features perfectly crispy cod or salmon served with a side of piping hot fries and slaw, all prepared with precision and care. The laid-back atmosphere, friendly staff, and delicious food make it a favorite spot for a meal with family and friends.
In Salem, Oregon, there's always something tasty to discover. Whether you're a self-proclaimed foodie or just looking for a good meal, these new restaurants have something special to offer. Bon appétit!