If you haven't explored Salem's dining scene lately, you're in for a treat. Whether you live locally and are looking to spice up your dining options or are a visitor eager to savor Salem's flavors, these fresh dining destinations that opened in the last year (give or take) are sure to satisfy your taste buds.
Chopstick Brothers
Chopstick Brothers has already proven to be a delightful addition to Salem's dining scene, occupying the old Rock-n-Rogers building on Commercial St SE. This newly opened restaurant specializes in Chinese cuisine, offering a delicious variety of dishes that showcase the rich and diverse flavors of China. From traditional stir-fry dishes to flavorful soups and sides, Chopstick Brothers will be sure to please your palate.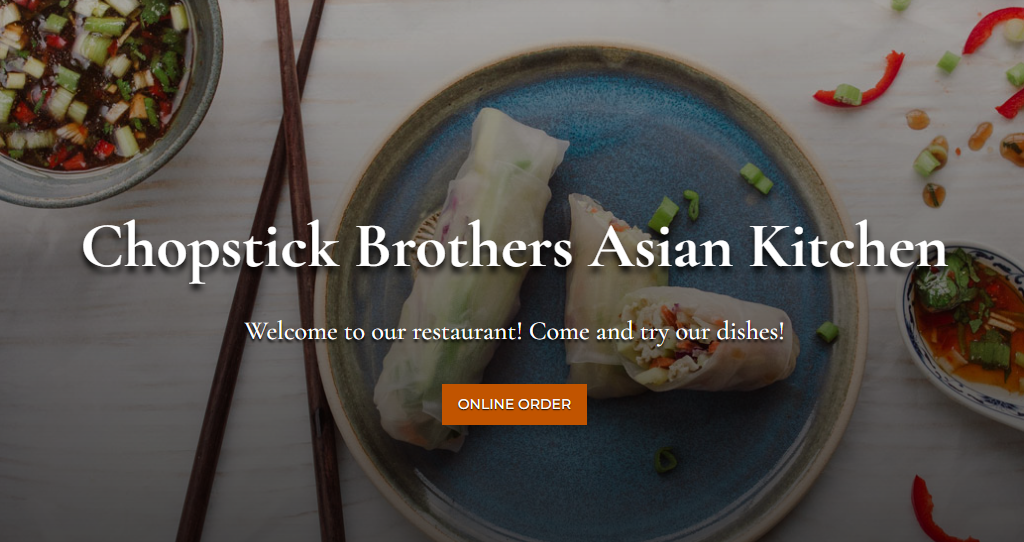 Mint Leaf Indian Bistro
Mint Leaf Indian Bistro, nestled in Equitable Plaza on High Street, has quickly become a local favorite. This charming bistro offers a mouthwatering menu filled with classic Indian dishes like butter chicken, biryani, and fragrant curries that showcase the vibrant tapestry of Indian spices and herbs. With their generous portions, attentive service, and variety of menu items, Mint Leaf Indian Bistro is a must-visit for lovers of Indian cuisine.
Akai Ramen & Izakaya
Also located in Equitable Plaza is Akai Ramen & Izakaya, a Japanese eatery that has captured the hearts of Salem's food enthusiasts. From savory ramen bowls to small plates like seaweed salad, pan-seared pork gyoza, and takoyaki, Akai Ramen & Izakaya takes you on a flavor adventure. The restaurant's modern yet cozy atmosphere creates a welcoming environment for diners. Whether you're a ramen aficionado or eager to explore the world of Japanese cuisine, Akai Ramen & Izakaya promises an wonderful dining experience in Downtown Salem.
Palominos
Palominos, one of the latest additions to Salem's downtown dining, has opened in the former Kitchen on Court Street space and offers what they call "casual fine dining." This new establishment has quickly gained popularity for its sophisticated yet relaxed atmosphere. With lunch and dinner options, craft cocktails, and Sunday brunch, it's a perfect destination for special occasions or simply indulging in a fine dining experience.
Icarus Wings and Things
Icarus Wings and Things, a lively sports bar located in the original Epilogue Kitchen & Cocktails space, has carved out a unique niche in Salem's sports bar scene. With a singular focus on showcasing women's sports, akin to Portland's iconic Sports Bra, Icarus offers an inclusive and spirited environment for sports enthusiasts. The community seating fosters a sense of camaraderie (or rivalry) among patrons, enhancing the overall experience. And when it comes to the menu, Icarus is renowned for its mouthwatering wings and wallet-friendly prices. Whether you're a die-hard fan of women's sports (go Thorns!) or you're just looking for a welcoming place to catch the big games, Icarus promises a fantastic experience.
Checkpoint 221
Checkpoint 221 is one of West Salem's latest culinary destinations—a food court akin to The Yard and Beehive Station that promises a feast for every member of the family. With a lineup of 14 local food carts, Checkpoint 221 has something for every palate. Whether you're looking to savor your favorite street eats or explore new tastes, Checkpoint 221 is poised to become a vibrant hub for foodies in West Salem and beyond.
For those eager to explore new dining experiences, these restaurants offer a world of flavors waiting to be discovered. Next time you're planning a meal out, consider these fresh and exciting options right here in Salem. Happy eating!