Since today is national cream-filled donut day, we wanted to take an opportunity to highlight some of the best donut shops in Salem, Oregon.
Salem, Oregon is a great place to live for many reasons, but one of the best reasons is the food. The local donut shops here are some of the best in the country, and they offer a wide variety of flavors and styles to suit any taste. Whether you're a sucker for old-fashioned glazed donuts or you like to experiment with new and exciting flavors, there's a Salem donut shop that's perfect for you. Here are just a few of the best local donut shops in Salem.
Roth's Fresh Markets
While not just a donut shop, the bakery at Roth's Fresh Markets has consistently proven themselves to be one of the best donut shops in town. Their glazed donuts are better than any national chain, and they have a nice variety to choose from that are fresh and, of course, local.
Roth's has 9 locations to serve you in Salem, Silverton, McMinnville, Monmouth, and Stayton.
Dough Hook Bake Shop
If you're ready to try something new, Dough Hook Donuts are amazing. Made fresh daily, they have quite an assortment of flavors, from familiar classics such as a simple glaze donut, to special donuts like Maple Bacon, Fruity Pebbles, and Oreo Cheesecake. They also provide vegan options such as apple fritters and marion berry with lemon drizzle.
Dough Hook Bake Shop has two locations to serve you;
-> 1329 NW 9th St. #125, Corvallis, OR
-> 1970 Lancaster Dr. NE, Salem, OR 97305
Bearscat Bakehouse
Bearscat Bakehouse is a family-business donut shop that has grown into six locations and three states! They pride themselves in making donuts fresh every day and having over 50 different kinds of donuts (weekly selection varies).
While they always have traditional favorites on hand, you never know what new combination they might come up with, from Tango Mango (mango filled topped with Tang) to the Elvis (banana filled, peanut butter iced, bacon added and chocolate drizzle) they have donuts you will not find anywhere else. 
The two Salem-area locations are:
Salem, Oregon
190 High Street SE ​ – Salem, OR
Stayton, Oregon
​265 North 1st Ave – Stayton, OR
Bigwig Donuts
Established in 2014, founder Mark Davis had a dream to create fresh donuts that were allergen friendly, but that anyone could enjoy. He and his family started doing weekly pop-ups at Archive Coffee in 2015 in Salem Oregon. In the spring of 2019 the family and the Bigwig Team expanded and created their own little brick and mortar space across the street.
One of the unique things about Bigwig Donuts is that all of their donuts are actually donut holes. And, did we say delicious! Bigwig Donuts is located at 111 Liberty St. NE in Salem.
King Donuts
It's hard to have a conversation about donuts in Salem without talking about King Donuts. This donut shop staple is located at 1695 State Street and is typically open until they sell out.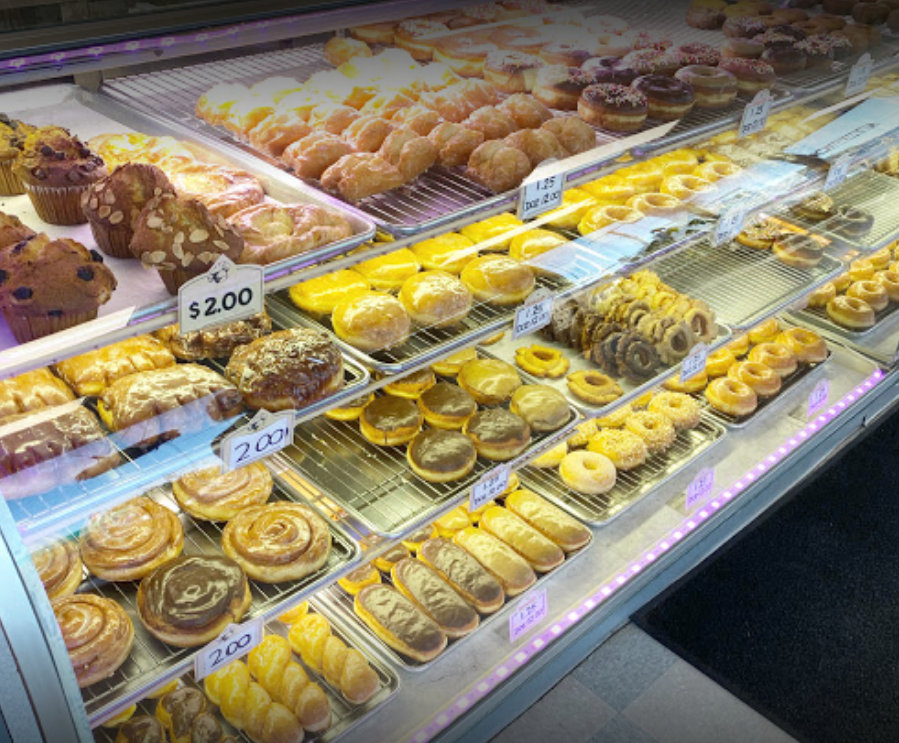 No matter what your taste in donuts may be, you're sure to find a Salem shop that's perfect for you. So next time you're in the mood for something sweet, make sure to stop by one of these local favorites. You won't be disappointed!