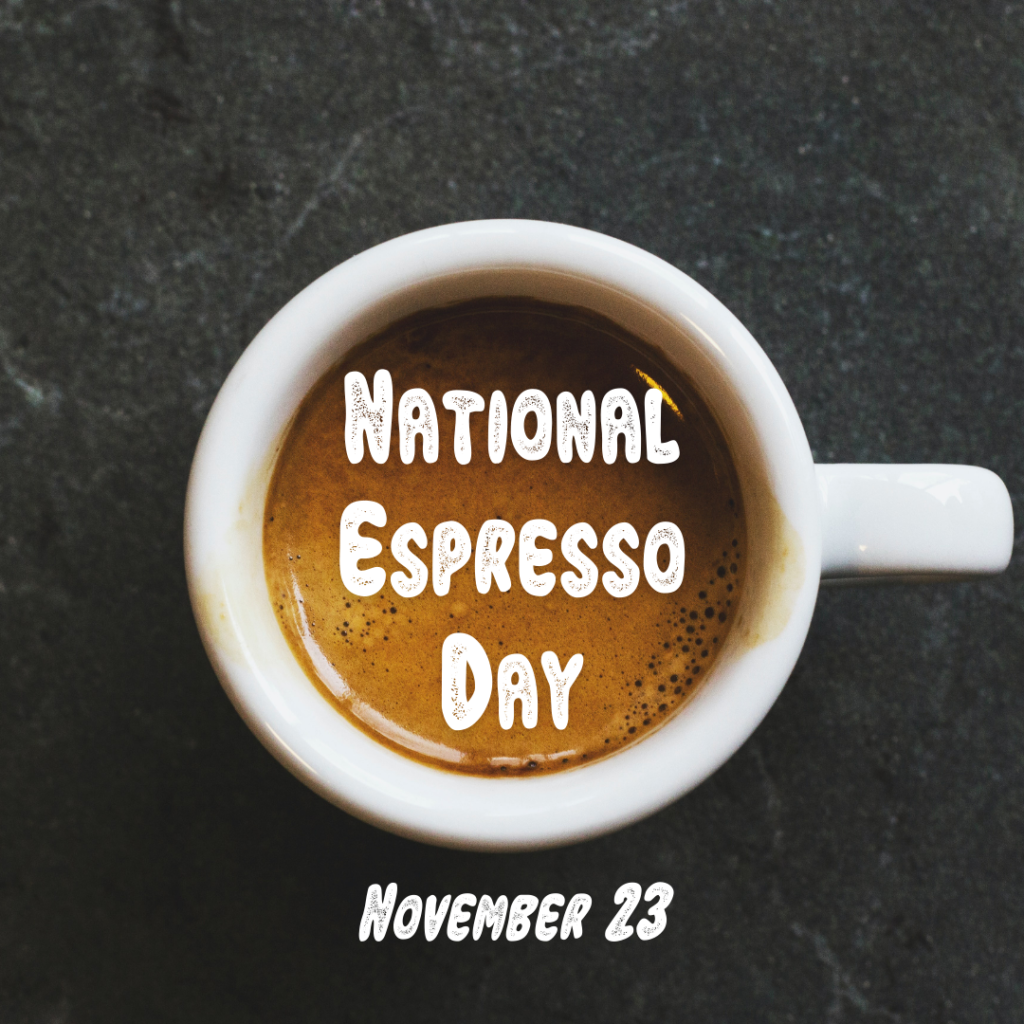 November 23rd is National Espresso Day! This fun holiday was created to celebrate the invention of the espresso machine and the way espresso has influenced coffee since 1884. Here are a few quick facts about espresso:
– Espresso is both a type of coffee beverage and a brewing method, and it is not limited to a certain type of bean or roasting level.
– Espresso is made by forcing pressurized hot water through finely-ground coffee beans, making what is often called a "shot" of espresso. The highly-concentrated espresso can be used as the base of many popular coffee beverages (such as lattes or cappuccinos) or drank by itself.
– The first version of the espresso machine was patented in Italy in 1884 by Angelo Moriondo, the first person to introduce the combination of water and steam to quicken the brewing process and serve more customers at once. An improved version was patented in 1901 by Luigi Bezzera, who introduced many innovations that are still used in today's espresso machines. These men are widely considered the inventors of the espresso machine.
Did you learn something new about espresso today? Celebrate National Espresso Day by visiting your favorite local coffee shop and trying their house blend or a single-origin espresso!