$100 gift card to winner's choice of Rudy's Steakhouse or Lively Station, plus 4 tickets to the Salem Capitals basketball game on Sunday, May 8, 2022 at 3pm against the Vancouver Volcanoes.
Brought to you by WhirLocal & Summit Cleaning & Restoration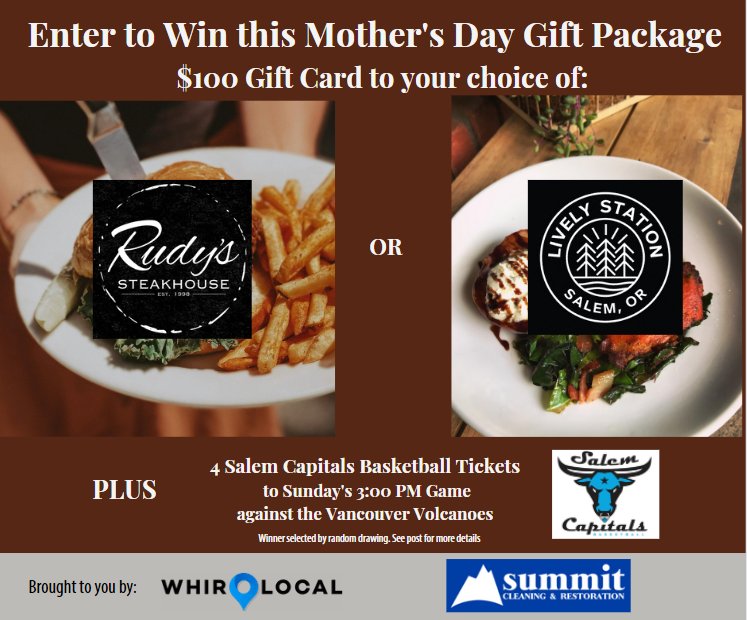 Oops! Entries are now closed.

CONGRATULATIONS to Melissa Crowston on winning the Mother's Day Giveaway!

Subscribe to our newsletter and discover great local places and content, special offers, and more in the Salem area!