Get ready to kick off the month of September with a lineup of Labor Day weekend events happening in Salem, Oregon. As the summer season transitions into fall, Salem is bustling with activities that cater to various interests and ages. Whether you're a fan of arts and culture, outdoor adventures, or community gatherings, this weekend promises opportunities to engage, explore, and enjoy.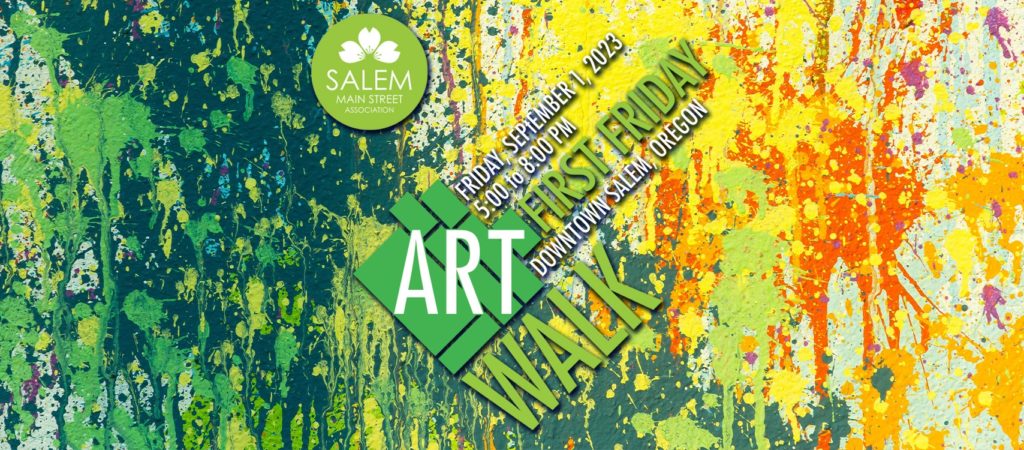 First Friday Art Walk
Experience the energy of Downtown Salem's First Friday Art Walk, a gathering that brings together some of the city's great downtown establishments. Immerse yourself in the local art scene as you wander through the streets and encounter captivating pop-up events, live musical performances, and a plethora of artistic expressions that reflect the city's creative spirit. You can also choose to fill out an Art Walk Passport for a chance to win the Art Walk Raffle Basket!
Date: September 1, 2023
Time: 5 PM – 8 PM
Location: Downtown Salem
Cost: FREE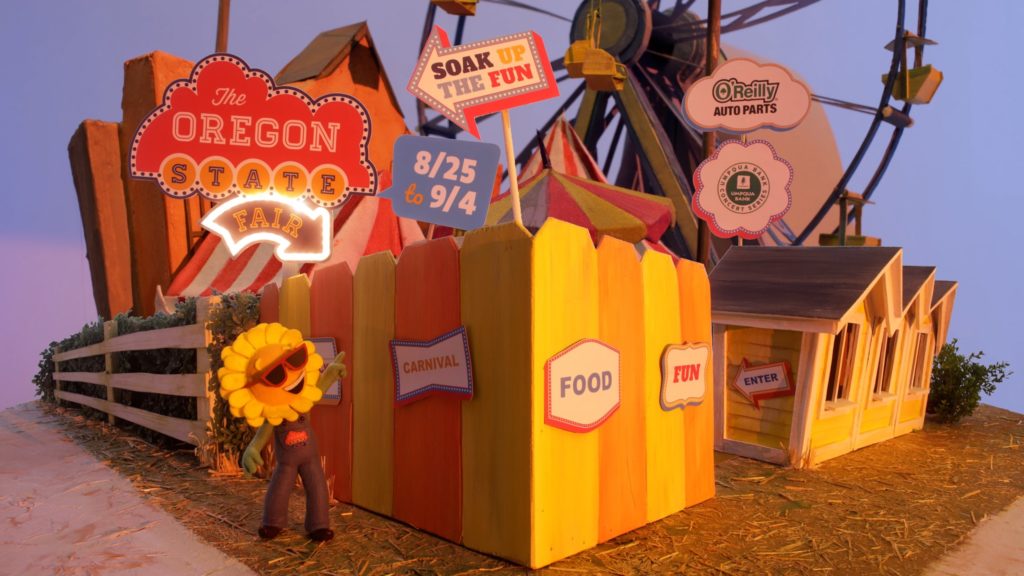 Oregon State Fair 2023
Don't miss out on the second weekend of the Oregon State Fair! With an abundance of activities, from livestock showcases and agricultural exhibits to live concerts and carnival rides, this is your chance to immerse yourself in the vibrant atmosphere at the fairgrounds. Make sure to seize this opportunity to experience the best of what the fair has to offer before it comes to a close.
Date: August 25 – September 4, 2023
Location: Oregon State Fairgrounds
Cost: Varies (click for ticket information)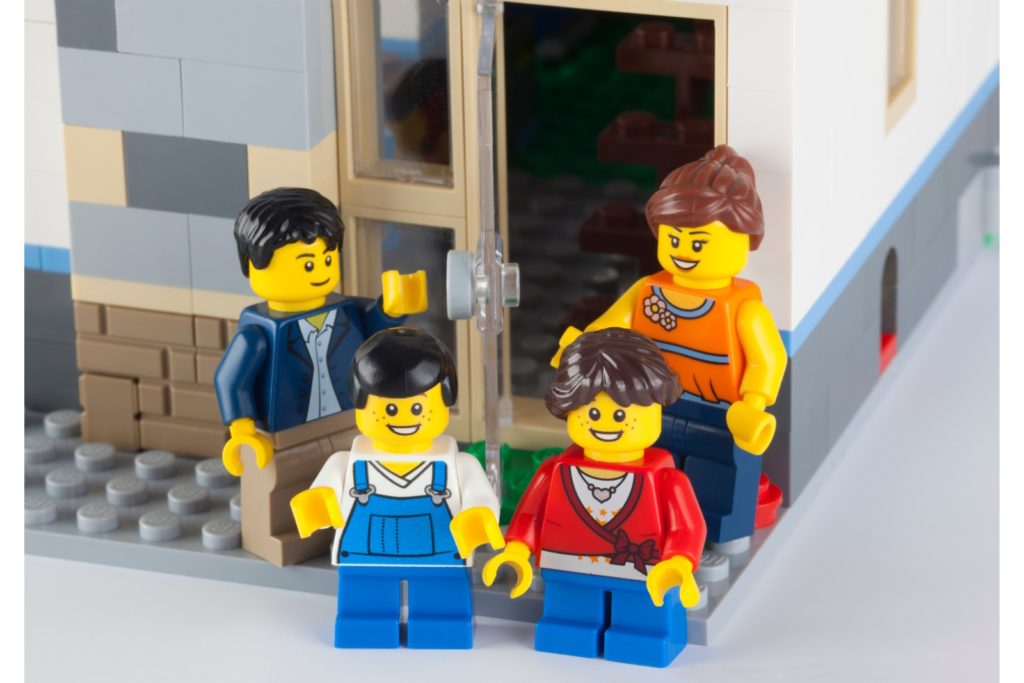 Monthly Lego Party for Kids
Calling all young builders (and their grown-ups)! Come on down for an hour of creative and unstructured Lego play at the Salem Public Library. The library will provide the Lego bricks, and all you need to bring is your boundless imagination. No need to sign up in advance—just come on over to Story Rooms A & B and dive into the world of possibilities with Legos!
Date: September 2, 2023
Time: 2 PM – 3 PM
Location: Salem Public Library
Cost: FREE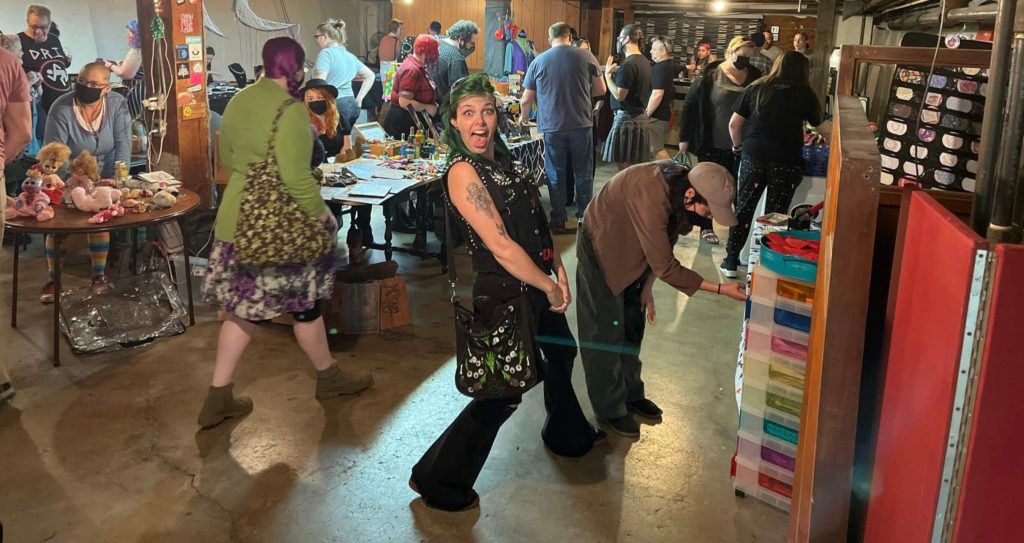 Salem Underground Market
Get ready for the next installment of the Salem Underground Market at Blast Off Vintage. The Underground Market is a chance to celebrate and showcase the talents and creations of local Salem vendors. Swing by Blast Off Vintage between 3 PM – 7 PM to explore and support a diverse selection of handcrafted items and skills that the Salem community has to offer.
Date: September 2, 2023
Time: 3 PM – 7 PM
Location: Blast Off Vintage
Cost: FREE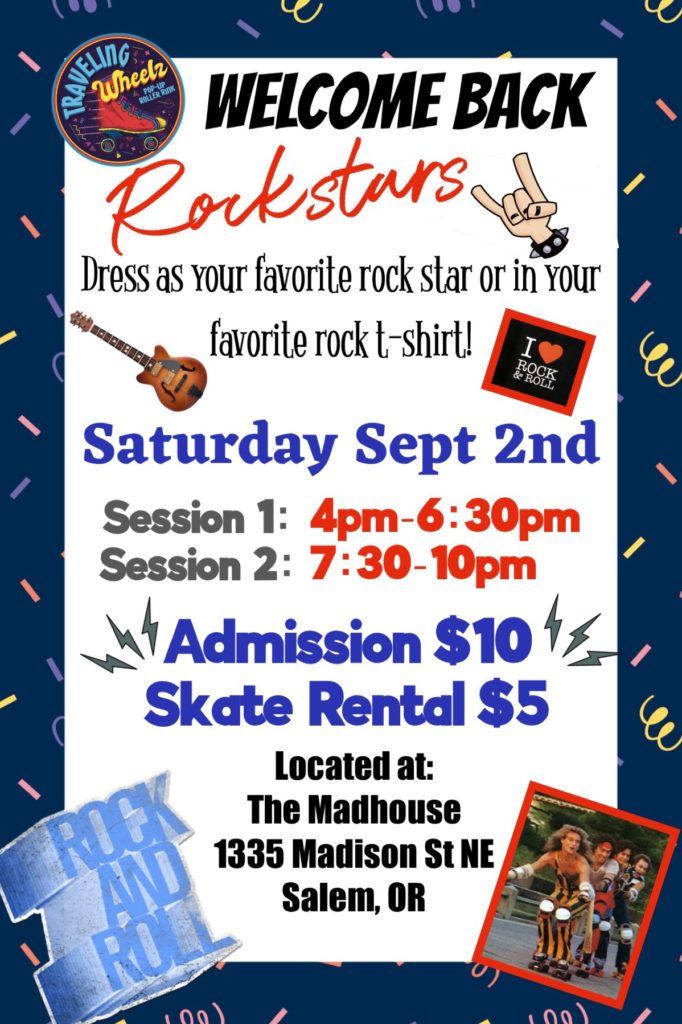 Open Skate
Roll into a world of fun at the rockstar-themed Open Skate hosted by Traveling Wheelz at Cherry City Roller Derby! Everyone is invited to join in the excitement. Whether you have your own skates or need to rent a pair, they've got you covered. Don't forget to wear your favorite rock t-shirt or dress as your favorite rockstar! 🤘
Date: September 2, 2023
Time: 4 PM – 6:30 PM & 7:30 PM – 10 PM
Location: Cherry City Roller Derby Madhouse // 1335 Madison St NE Salem
Cost: $10 admission, $5 skate rental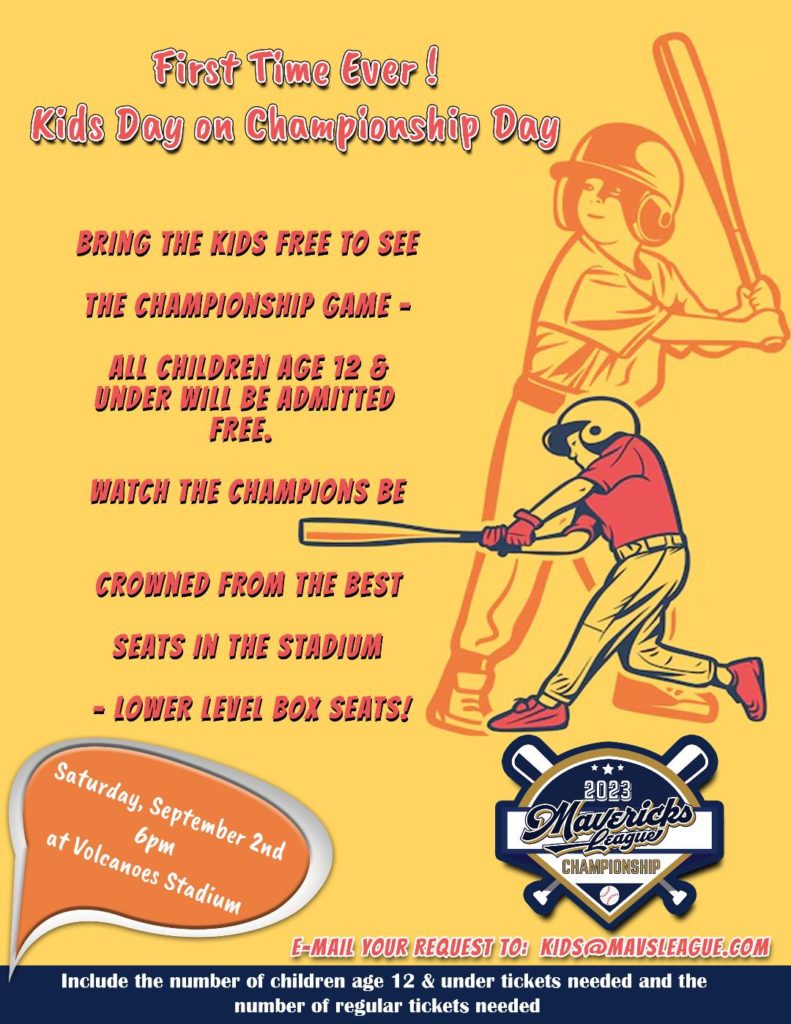 Championship Saturday Kids Day
For the first time ever, Salem-Keizer Volcanoes Kids Day falls on the Mavericks League Championship Game! Take your kid(s) out to the championship ball game, and children under age 12 get in for FREE. To snag your tickets, send an email to [email protected] with the number of children's (age 12 and under) tickets needed as well as the number of regular tickets needed. It's an amazing opportunity to witness the best baseball teams in the Mavericks League play for the title and celebrate the end of the season with a home-run deal for the youngest fans.
Date: September 2, 2023
Time: 6 PM
Location: Volcanoes Stadium
Cost: Kids under 12 get in FREE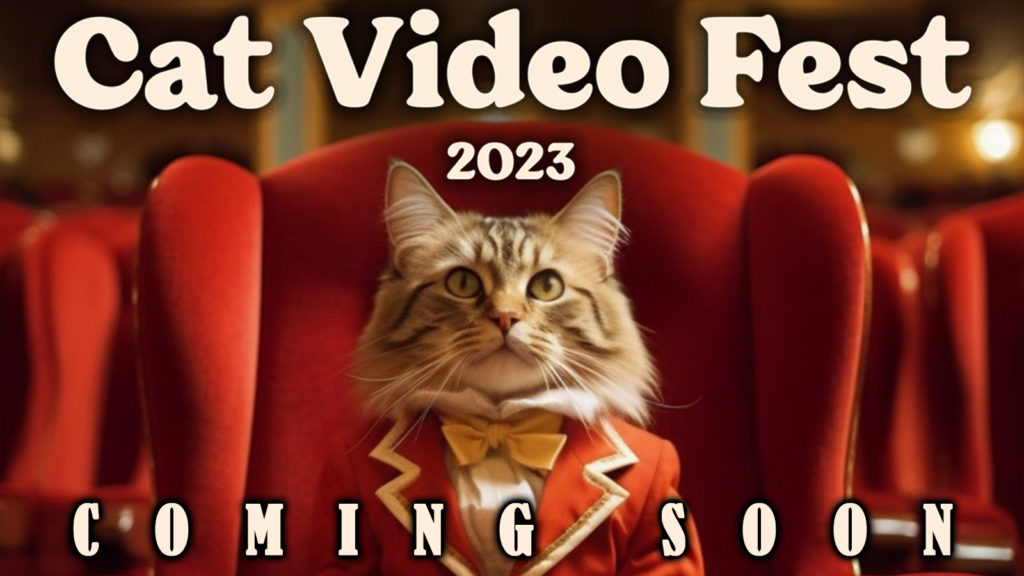 Cat Video Fest 2023
Get ready for a feline-filled extravaganza at Salem Cinema with Cat Video Fest 2023. This compilation reel showcases the freshest and most entertaining cat videos, carefully curated from a treasure trove of submissions, animations, music videos, and internet classics. It's a heartwarming and communal event for a good cause—a percentage of the ticket sales will be donated to Salem Friends of Felines.
Date: September 1 – 4, 2023
Time: 3:15 PM (9/1 & 9/2) and 1:45 PM (9/3 & 9/4)
Location: Salem Cinema
Cost: $11 admission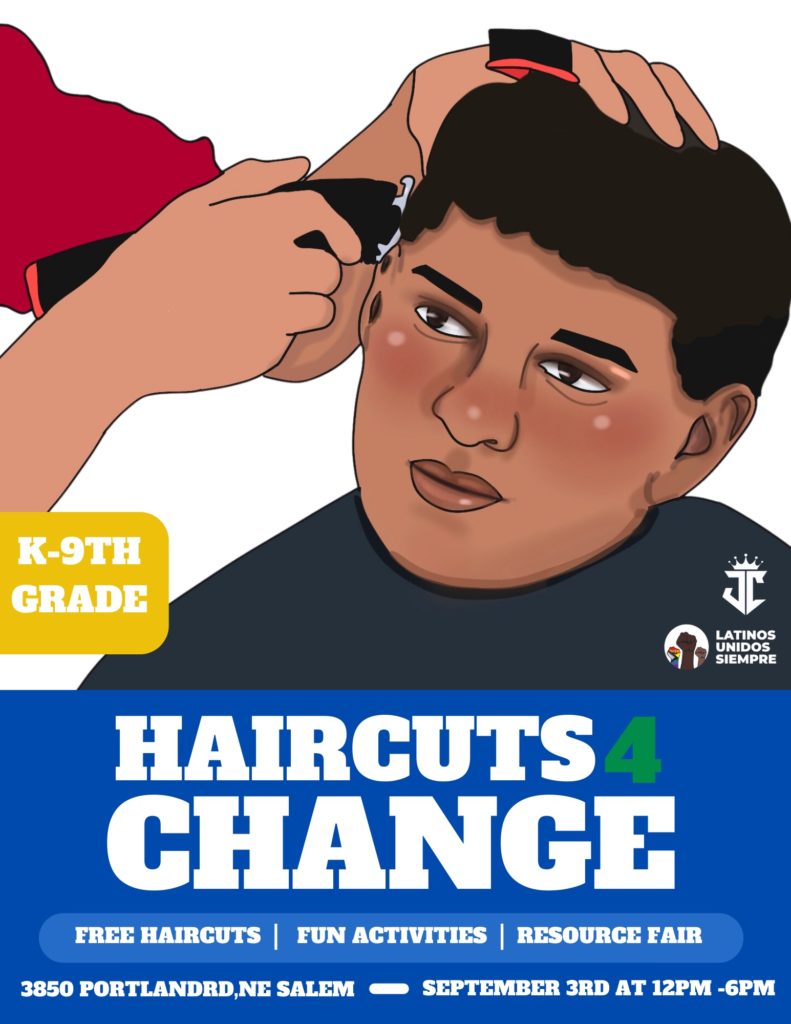 Haircuts 4 Change
Mark your calendars for the 3rd annual Haircuts 4 Change event, hosted by Latinos Unidos Siempre (L.U.S). This event is dedicated to giving back to the community by offering free haircuts and school supplies for local youth who may lack the necessary resources.
The goal of Haircuts 4 Change is to uplift the self-esteem and confidence of students as the new school year begins, creating a positive impact. Free haircuts will be available for students in Kindergarten through 9th grade, thanks to the generosity of local barbers who are donating their time and skills to empower local youth. Limited free school supplies, such as backpacks, notebooks, pencils, and more will also be available to students K – 12th grade.
Date: September 3, 2023
Time: 12 – 6 PM
Location: 3850 Portland Rd NE, Salem
Cost: FREE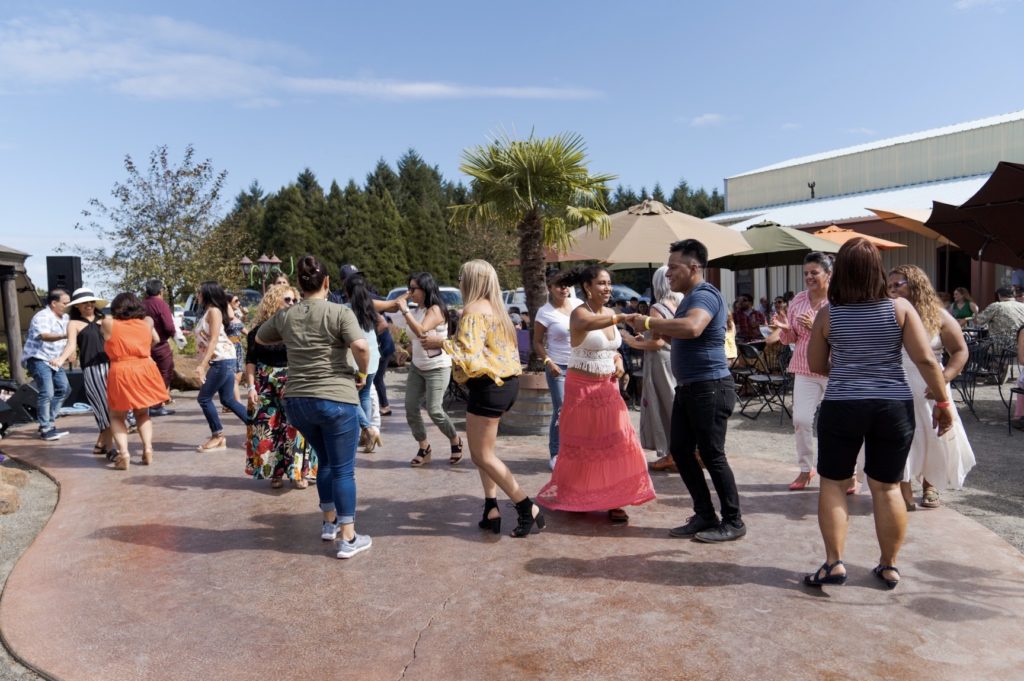 Labor Day Weekend (Cuban Style)
Get ready for a Labor Day Celebration with a Cuban twist at Cubanisimo Vineyards! With three exciting days of celebration, immerse yourself in the rhythm of live music, delicious food, exquisite wine, and boundless fun.
The musical lineup includes Pura Vida on Saturday, Son de Cuba on Sunday, and Osvaldo Garcia Contreras on Monday. Treat your taste buds to the delectable offerings from El Vaquero BBQ. Online ticket purchase grants you access to the celebration on any one of the event days, so don't miss this opportunity to revel in a Cuban-style Labor Day Weekend like no other!
Date: September 2 – 4, 2023
Time: 12 – 6 PM
Location: Cubanisimo Vineyards // 1754 Best Rd NW, Salem
Cost: Varies (view ticket information)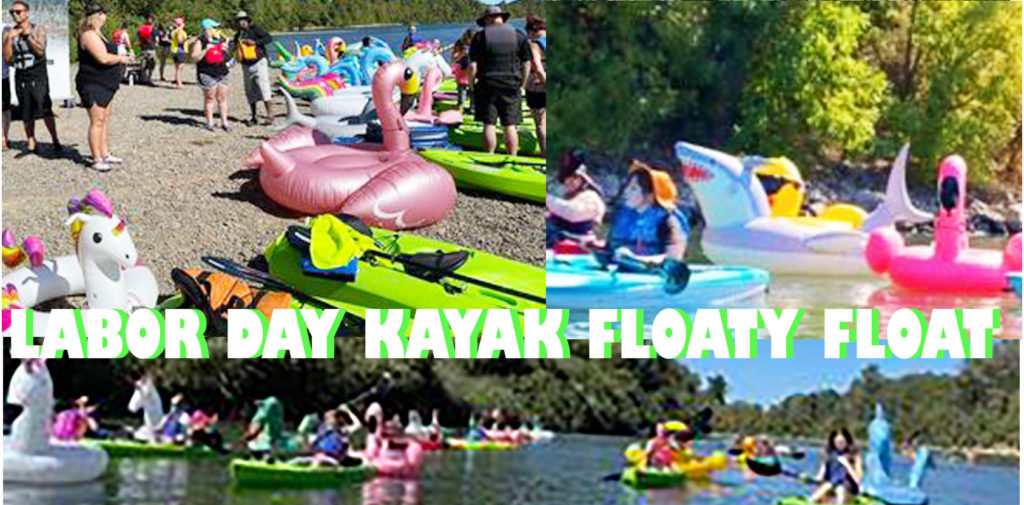 BBQ Labor Day Floaty Float Kayak Paddle
Join Oregon Kayak Tours LLC for their 3rd annual Labor Day Float/Kayak Paddle. The cost is $12 per person ($45 if you need a kayak rental).
The journey begins at the Wallace Marine Boat Ramp, where participants will set out on a quick paddle across the Willamette River towards the Willamette Queen. At the Minto Brown Bridge area, everyone will gather to showcase kayaks and floaties in a lively parade for park visitors. At 12:45 PM, you'll embark on a downstream adventure to Keizer Rapids Park, reaching the boat launch around 3 PM.
Visit their website for full event information and ticket purchasing. Be sure to sign the waiver beforehand so you don't miss out on the fun!
Date: September 4, 2023
Time: 11 AM – 3 PM
Location: Wallace Marine Boat Ramp
Cost: $12 per person, $45 for kayak rental (limited availability)
More information & buy tickets
Are you ready for another exciting weekend in Salem, Oregon? We can't wait to see you out there at one of these great upcoming events!