As the calendar turns to a new month and the beginning of October ushers in the vibrant colors of fall, Salem, OR, welcomes another weekend of local events. Let's take a look at what's going on!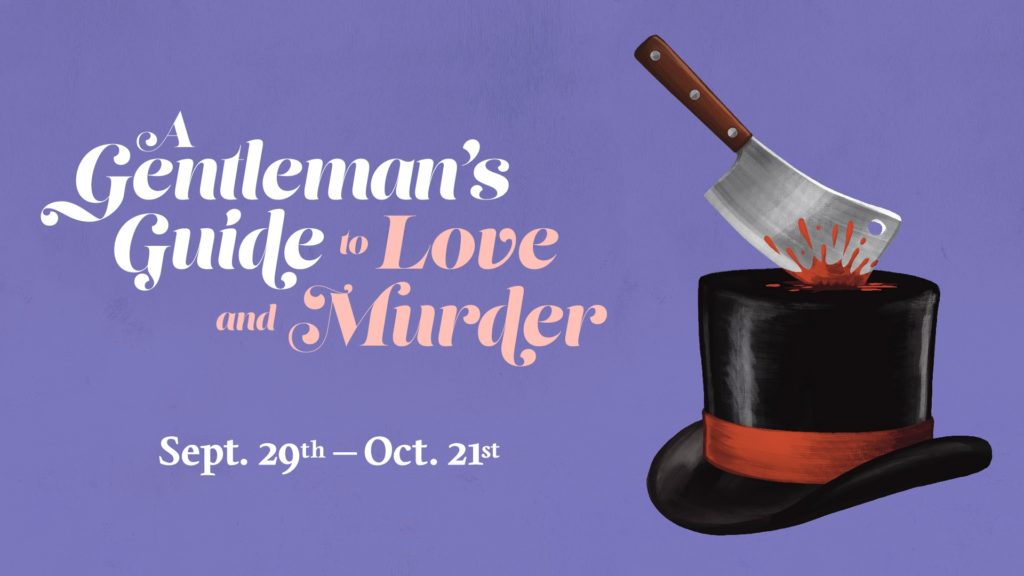 A Gentleman's Guide to Love and Murder (Opening Weekend)
Pentacle Theatre presents—A Gentleman's Guide to Love and Murder! Head on over to Pentacle Theatre to support the opening weekend of their latest production. This musical comedy runs from September 29th to October 21st.
Date: September 29 – October 21, 2023
Time: 7:30 PM
Location: Pentacle Theatre // 324 52nd Ave NW
Cost: Varies (view ticket information)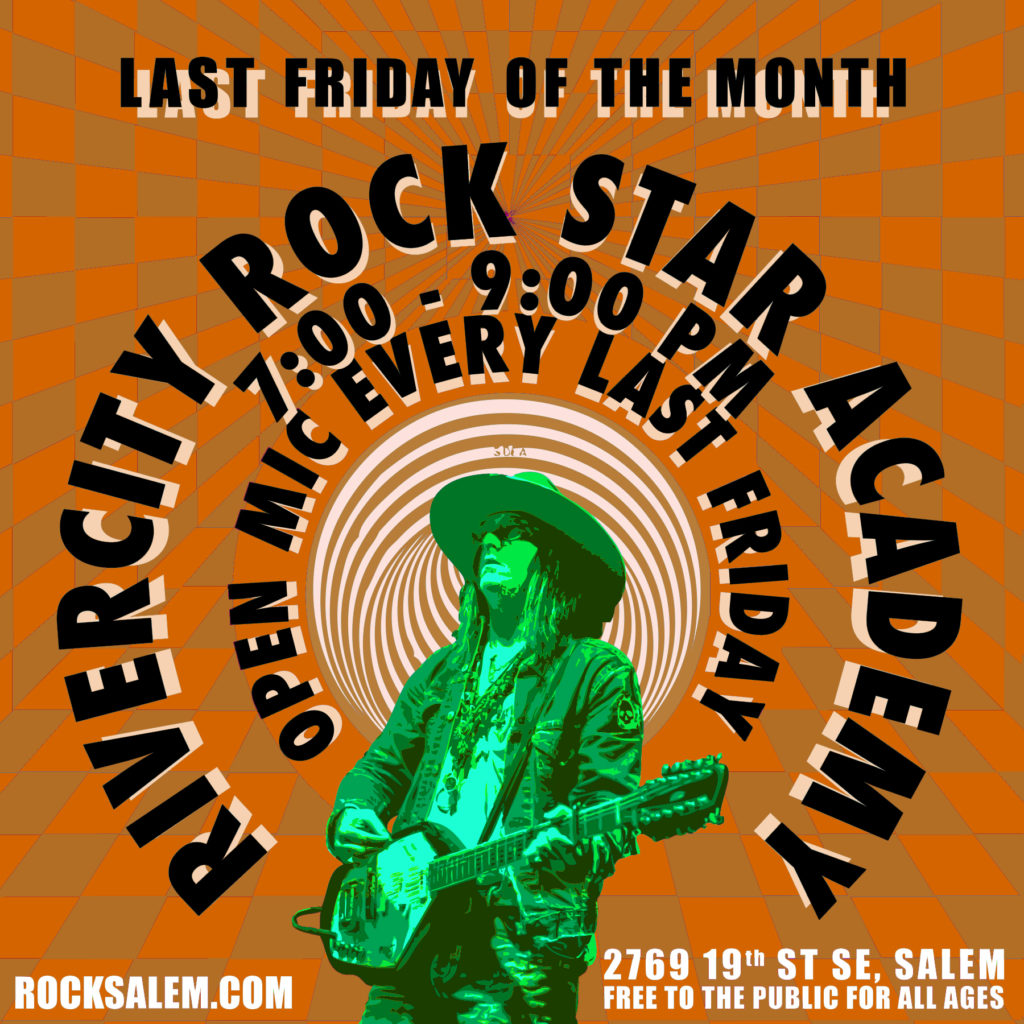 Open Mic Night at RiverCity Rock Star Academy
Get ready to showcase your musical talent at RiverCity Rock Star Academy during Open Mic Night! Whether you're a solo musician, part of a duet, or even a full band, you're invited to take the stage. The first hour is dedicated to solo and duet performances, and the second hour will feature full bands. Then, get ready to conclude the night with an epic jam session.
Date: September 29, 2023
Time: 7:00 – 9:00 PM
Location: RiverCity Rock Star Academy // 2769 19th St SE
Cost: FREE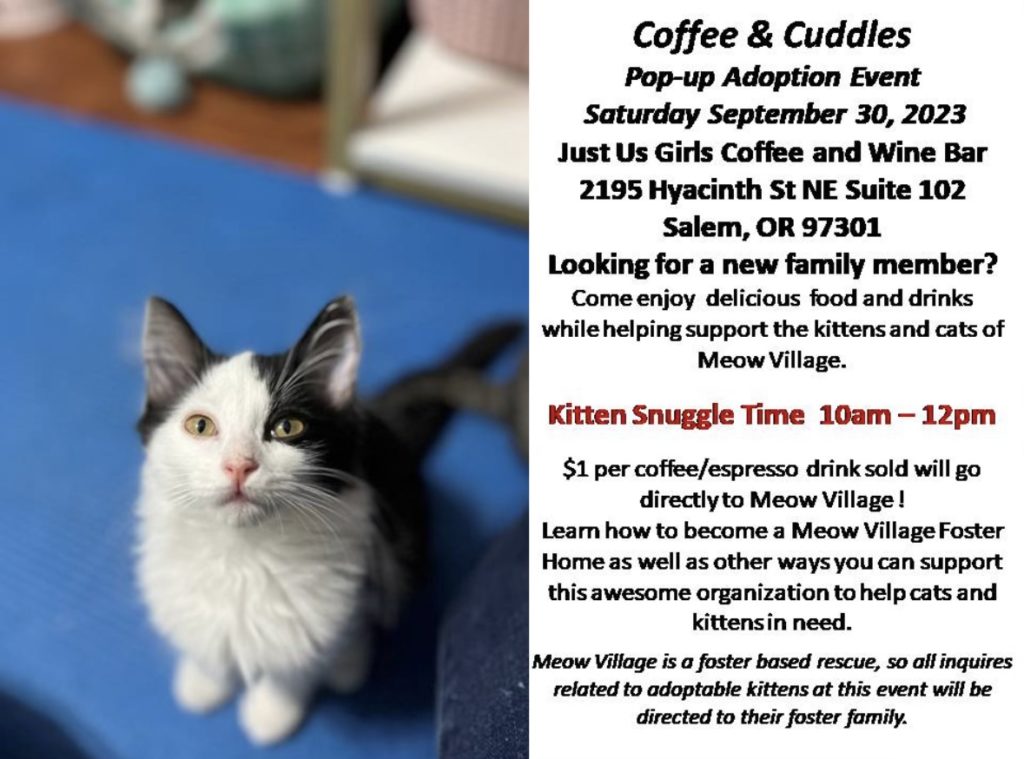 Coffee & Cuddles Pop-up Adoption Event
Looking for a new family member? Join Meow Village at Just Us Girls Coffee and Wine Bar for a morning of coffee and adoptable kitten snuggles! For every coffee or espresso drink purchased, $1 will go towards supporting Meow Village and their mission to care for cats and kittens. You'll also have the opportunity to discover how you can become a foster family for Meow Village, helping even more feline friends find loving homes.
Date: September 30, 2023
Time: 10:00 – 12:00 AM
Location: Just Us Girls Coffee and Wine Bar // 2195 Hyacinth St NE Ste 102
Cost: FREE with donation opportunities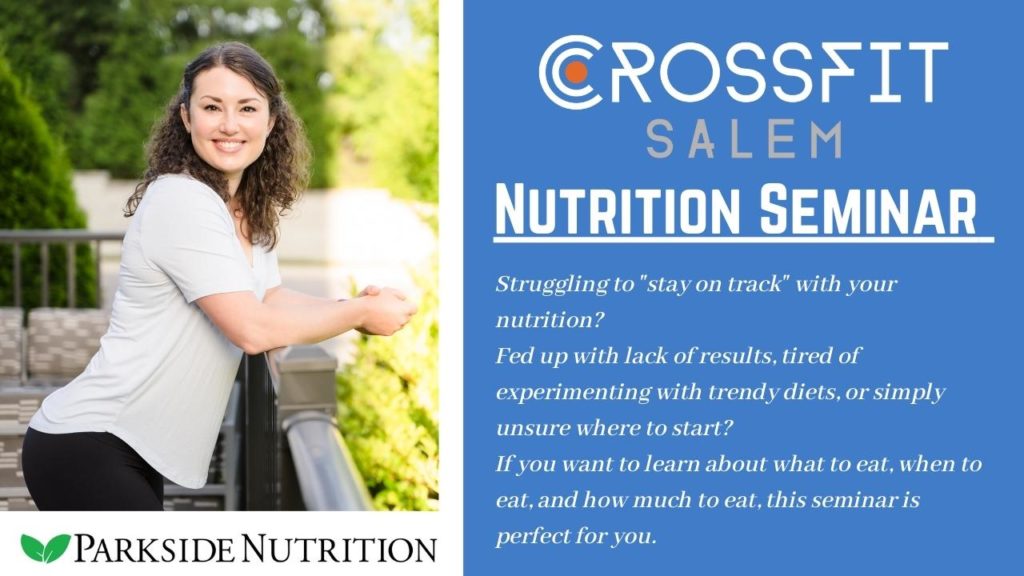 Nutrition Seminar by Parkside Nutrition
If you're seeking guidance on healthier nutrition habits, fitness nutrition, or better gut health solutions, this free event might be just right for you. Join Ali Virtue from Parkside Nutrition as she hosts a FREE Nutrition Seminar, complete with a Q&A session, on Saturday, September 30th. It's a great opportunity to gain valuable insights into nutrition and nourishing your body!
Date: September 30, 2023
Time: 11:00 AM
Location: Crossfit Salem // 3589 Fairview Industrial Dr SE Ste 100
Cost: FREE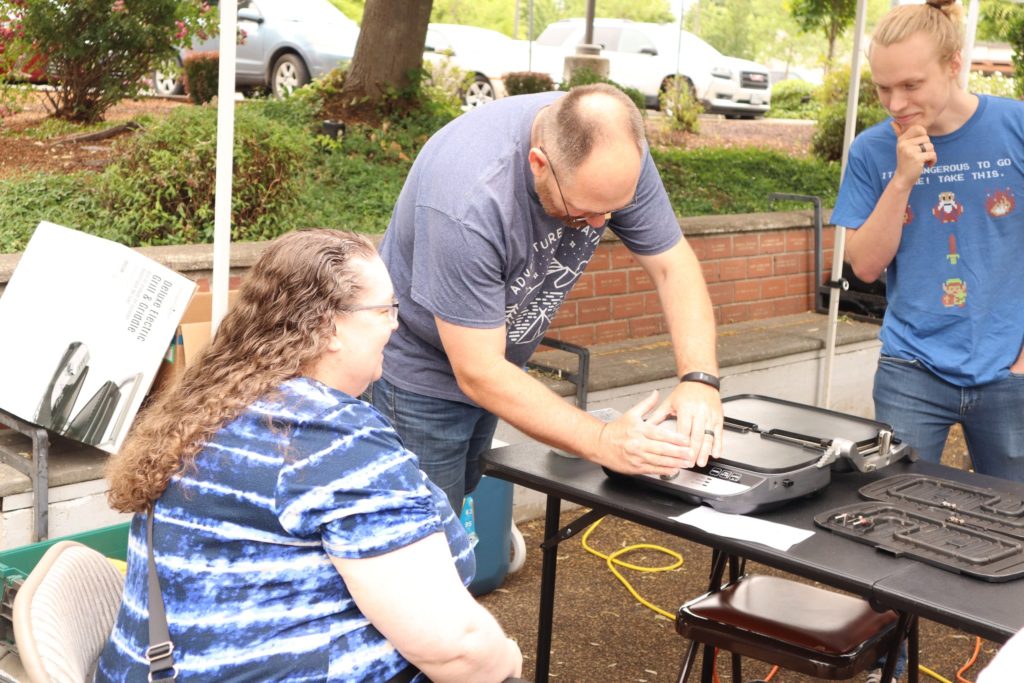 Salem Library Repair Fair
Join Marion County Waste Reduction and Salem Public Library for a FREE Repair Fair and Share event! Bring your in-need-of-repair items to the Salem Public Library and a team of skilled "fix-perts" will be available to assist you in repairing your items free of charge. You're welcome to walk in on the day of the event, or you can register in advance to let Marion County Waste Reduction know what items need fixing.
They will be offering small appliance repair, simple jewelry repair, tool sharpening (knives are not permitted), and clothing and textile repair services. Don't miss this chance to give your items a new lease on life!
Date: September 30, 2023
Time: 1:00 – 4:00 PM
Location: Anderson Room at the Salem Public Library // 585 Liberty Street SE
Cost: FREE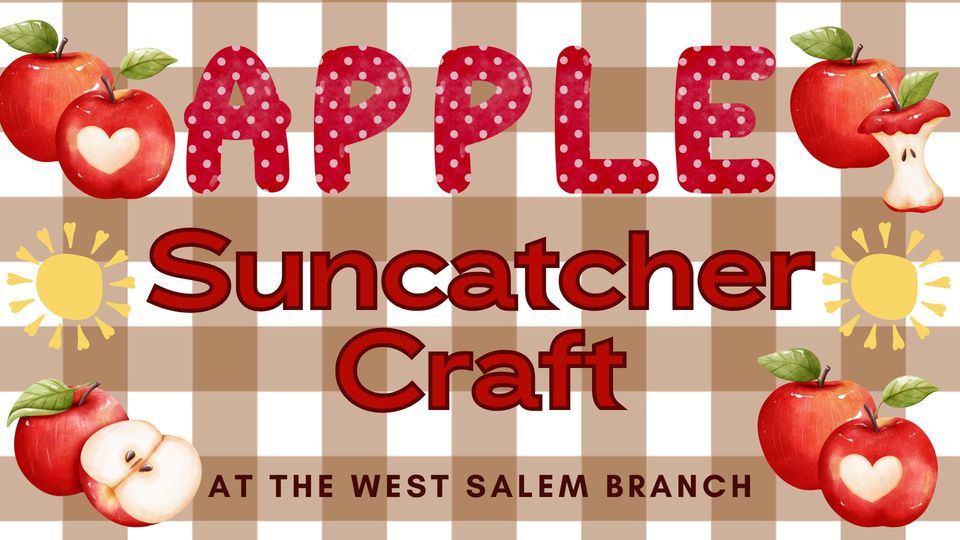 Drop-in Craft at West Salem Branch: Apple Suncatchers
Gather your family and head over to the West Salem Branch of the Salem Public Library for their monthly drop-in craft event. This family-friendly activity is a great way to spend quality time together, and this month's craft project is making apple suncatchers. The library will provide all the craft supplies, so the only thing you need to bring is your creativity! Get ready for a fun and artistic experience that everyone can enjoy.
Date: September 30, 2023
Time: 2:30 – 3:30 PM
Location: West Salem Branch of the Salem Public Library // 395 Glen Creek Rd NW
Cost: FREE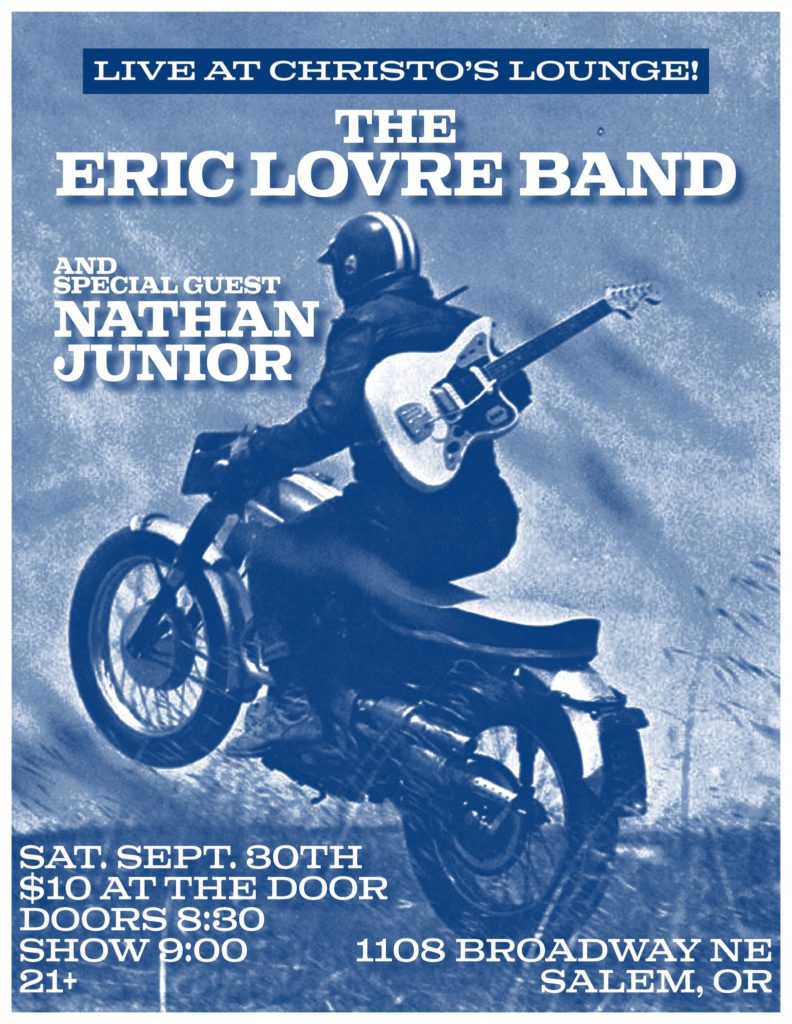 The Eric Lovre Band and Nathan Junior
Get ready for a night of local rock 'n roll at Christo's Pizzeria and Lounge! Join in as Christo's hosts the Eric Lovre Band and special guest Nathan Junior. For just $10 at the door, you can enjoy the electrifying sounds of these talented musicians and enjoy a night of rock with the community. This show is 21+.
Date: September 30, 2023
Time: Doors open at 8:30 PM
Location: Christo's Pizzeria & Lounge // 1108 Broadway NE
Cost: $10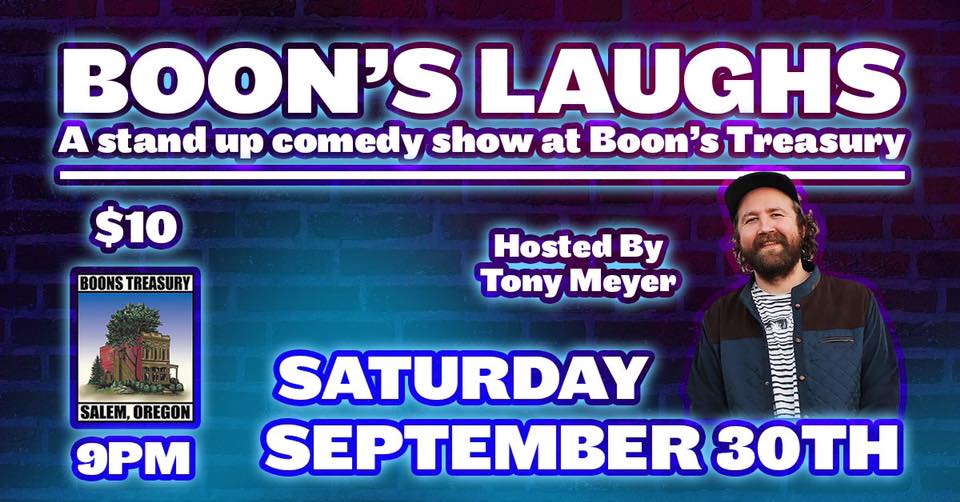 Boon's Laughs! A Night of Standup Comedy at Boon's Treasury
Boon's Treasury is joining forces with the local comedic talent Tony Meyer to present a lineup of top-notch stand-up comedians from across the Pacific Northwest. Circle the date on your calendar, as Saturday, September 30th, promises to be a memorable night featuring the comedic stylings of Jane Malone, Brandon Lyons, and headliner, Bryan Bixby! It's just $10 at the door, and it's first-come, first-served, so arrive early. Doors open at 8:30 PM, and the show kicks off at 9 PM.
Date: September 30, 2023
Time: Doors open at 8:30 PM
Location: McMenamins Boon's Treasury
Cost: $10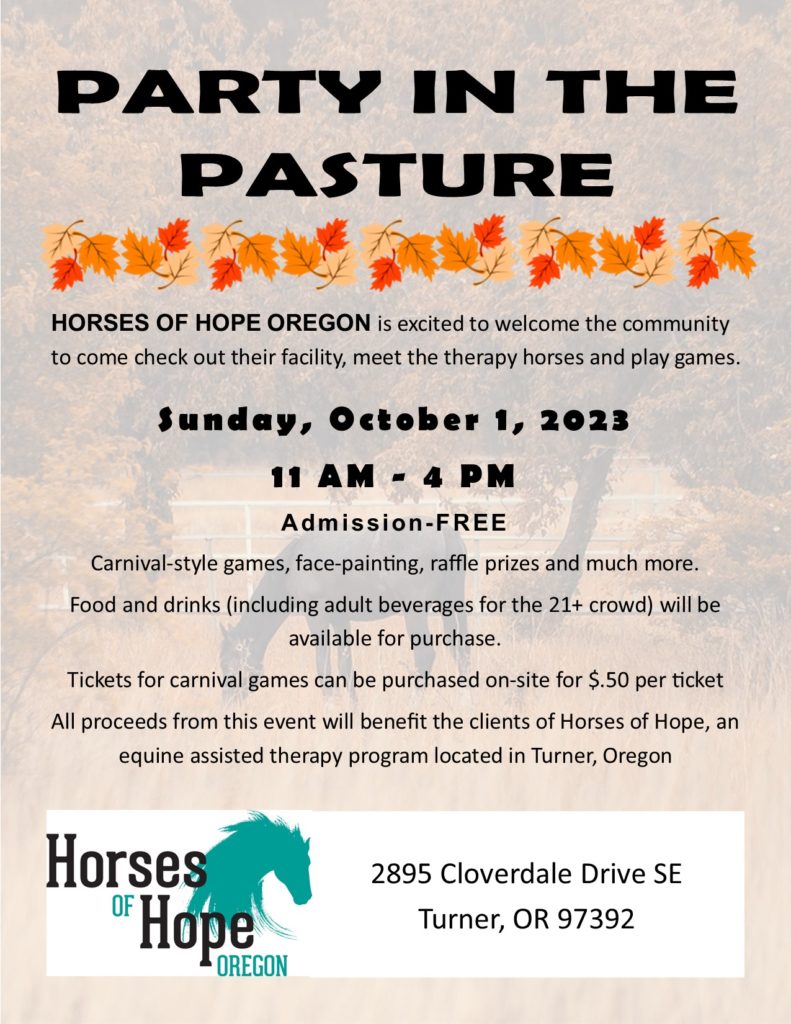 Party in the Pasture
Join Horses of Hope Oregon for a community-wide event held at their "Stalle di Speranza," or "Stable of Hope." Enjoy carnival-style games, a dunk tank, face painting, delicious food, and exciting raffle prizes. Community members can also meet the therapy horses! Admission to this event is free, and raffle tickets are .50 cents each. Every dollar raised goes towards supporting the equine-assisted service programs provided by Horses of Hope Oregon.
Date: October 1, 2023
Time: 11:00 AM – 4:00 PM
Location: Horses of Hope Oregon // 2895 Cloverdale Dr SE, Turner, OR
Cost: FREE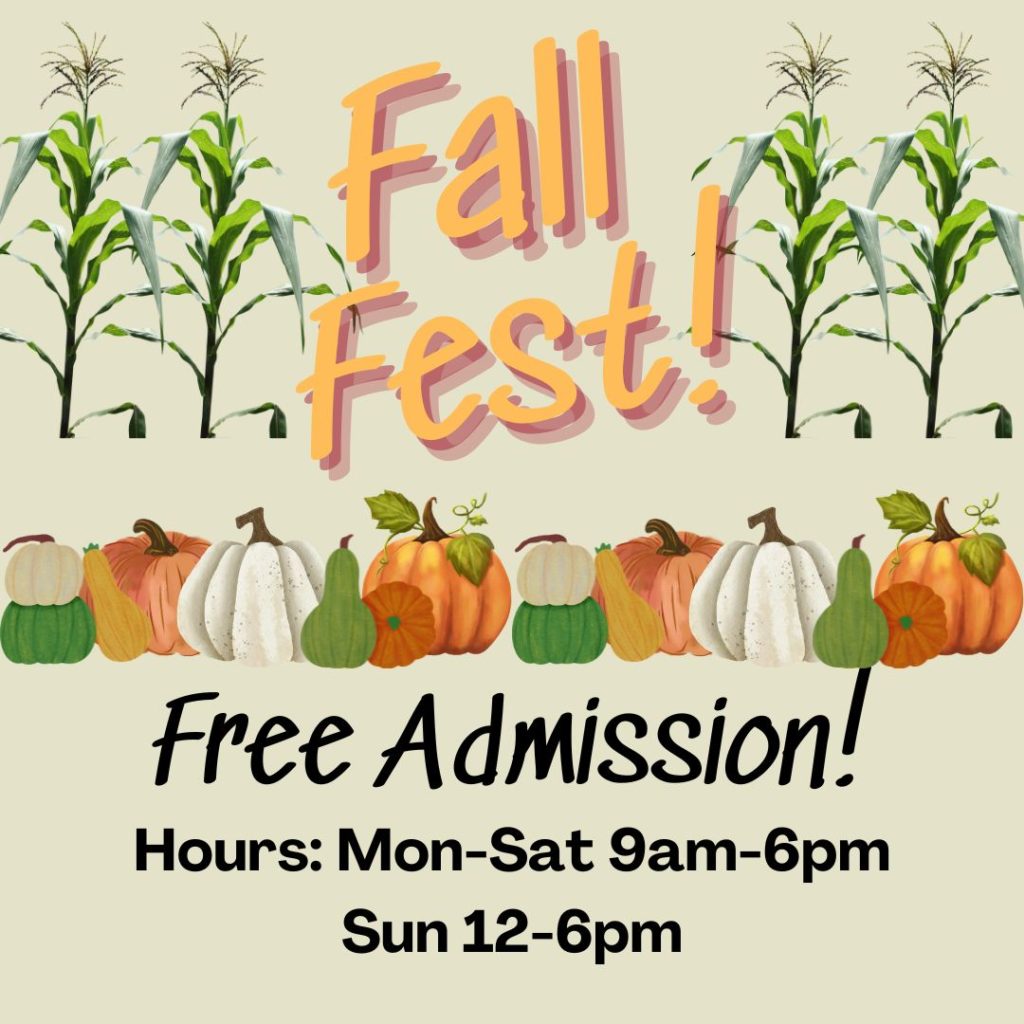 Fall Fest at Fordyce Farm Inc.
Celebrate the kick-off of pumpkin patch season at Fordyce Farm Inc.! Their Fall Fest begins Sunday, October 1st, and continues throughout the entire month of October. The Fall Fest offers an exciting variety of activities for visitors to enjoy during the week, including a Hay Fort, Indoor Hay Maze, a playground, and coloring stations, all available for free. Adventure seekers can explore the Corn Maze or pick out their own prized pumpkins from the Pumpkin Patch. U-Pick Apples will also be available! In addition to all the weekday activities, the weekend comes with opportunities to try the Apple Cannon and enjoy free Hay Rides.
For some spooky fun, brave souls can venture into the Haunted Corn Maze on Friday and Saturday evenings starting on the 13th, where monsters lurk among the corn stalks. (This experience is not suitable for young children).
When it's time to refuel, indulge in a variety of delicious offerings from assorted Food Trucks available Friday through Sunday. While you're at Fordyce Farm Inc., don't forget to explore the Farm Store, which is open daily. It's brimming with pumpkins, fall decor, bakery treats, milkshakes, ice cream, apple cider, local produce, and delightful gifts. And if you have a hankering for apple cider donuts, they're available most mornings until they're gone!
Date: October 1 – 31, 2023
Time: Monday – Saturday: 9:00 AM – 6:00 PM, Sunday: Noon – 6:00 PM
Location: Fordyce Farm Inc. // 7023 Sunnyview Rd NE
Cost: FREE
Finish September or begin the month of October with one of these fun community events! Salem, Oregon has you covered this weekend and throughout the year. Which event are you looking forward to most?