As we get further into October, we've got another great line-up of upcoming events in Salem, Oregon. Let's take a look at what's happening this weekend!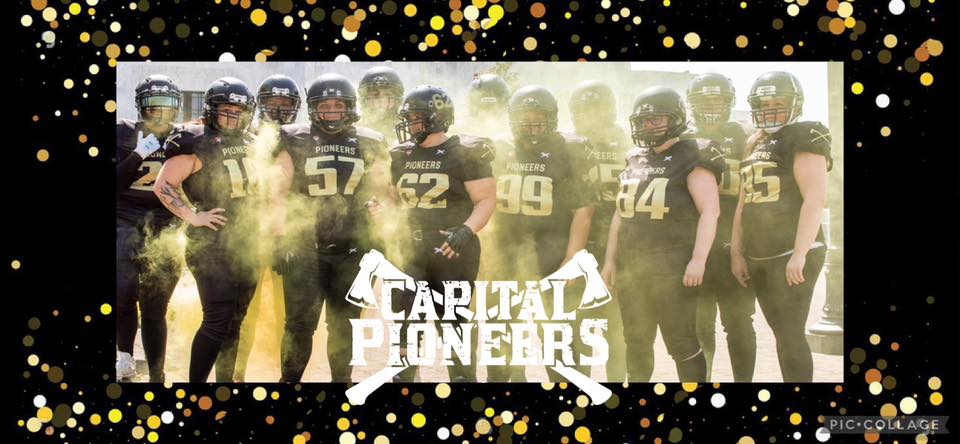 Capital Pioneers Meet and Greet at Icarus
Stop in at Icarus Wings & Things on Friday for a meet and greet event with the players of the Capital Pioneers women's tackle football team. This is your chance to connect with these athletes, ask questions, and learn more about the exciting world of women's football. Whether you're interested in becoming a player, sponsor, volunteer, or simply a passionate fan, this event is the place to be. Don't miss this opportunity to be a part of the action and support local women's sports!
Date: October 13, 2023
Time: 7 PM
Location: Icarus Wings & Things // 130 High St SE
Cost: FREE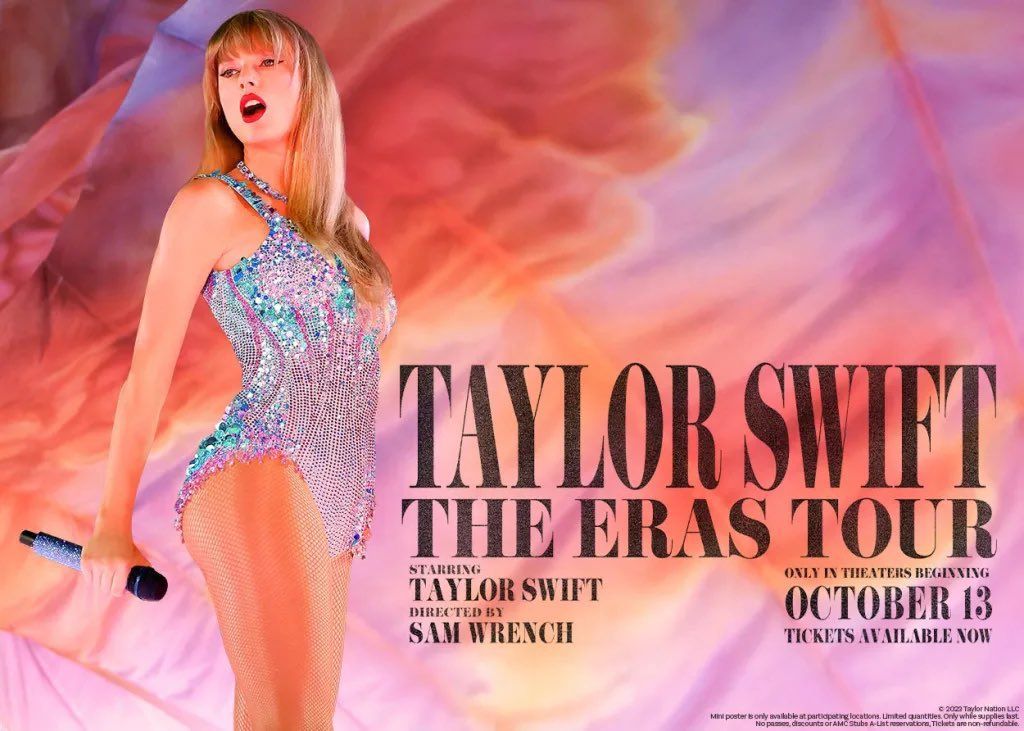 Taylor Swift Eras Tour Movie Event
Taylor Swift is coming to Northern Lights Theatre Pub! (At least, the Taylor Swift: The Eras Tour experience is). Relive "The Eras Tour" or watch it for the first time on the big screen at opening night on October 13. Join fellow Swifties for an enchanting evening of music, memories, and the magic of Taylor Swift. Tickets available now!
Date: October 13, 2023
Time: 7:10 PM – 9:40 PM
Location: Northern Lights Theatre Pub // 3893 Commercial St SE
Cost: $13.13 – $19.89 (view ticket information)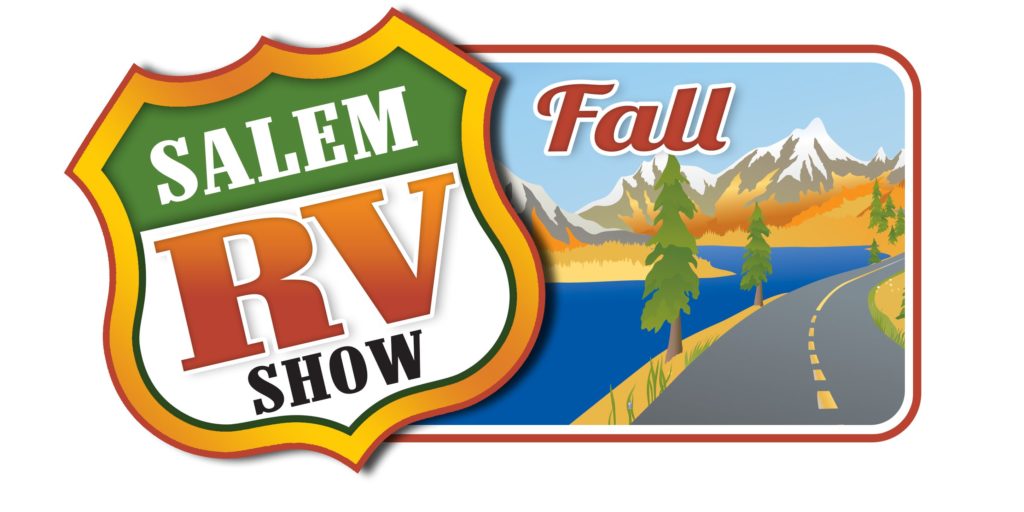 Oregon State Salem Fall RV Show
The Salem Fall RV Show is happening this weekend at the Oregon State Fairgrounds! This multi-dealer show brings together seven top local RV dealers, each vying to offer you the best deals and "show only" pricing on a wide range of RVs—both new and used. With over 200,000 square feet of RVs on display across two full buildings, you'll find the perfect vehicle to suit your needs and budget. Don't miss out on the savings!
Date: October 12 – 15, 2023
Time: 10:00 AM – 5:00 PM
Location: Oregon State Fairgrounds
Cost: $9 for adults, $8 for seniors (cash only) | $4 off coupon available for download on their website.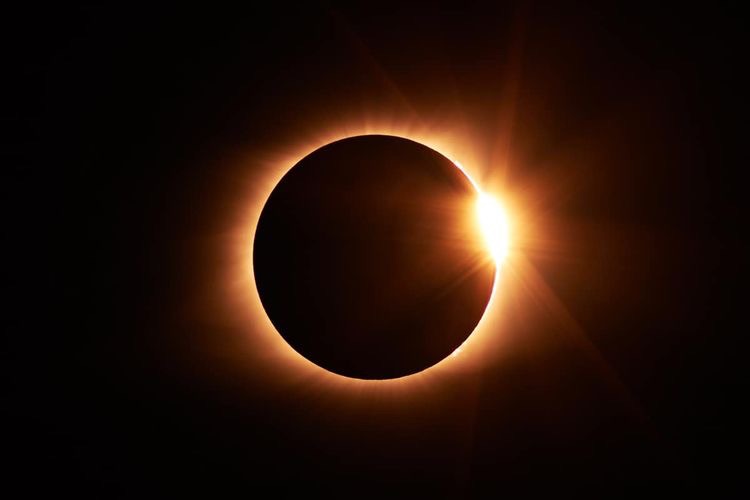 Solar Eclipse at Redgate Winery
Remember when Salem was in the path of totality for the 2017 total solar eclipse? Well, the lower half of the Willamette Valley is once again in the path for the annular solar eclipse happening on October 14, 2023, and Redgate Winery is hosting another spectacular viewing event.
The last eclipse event drew a massive crowd and sold out completely. Tickets are priced at $50 each and a complimentary bottle of wine and buffet breakfast.
Date: October 14, 2023
Time: 8:00 AM – 11:00 AM
Location: Redgate Winery // 8175 Buena Vista Rd, Independence, OR
Cost: $50 (includes buffet breakfast and bottle of wine)
Learn more and contact for tickets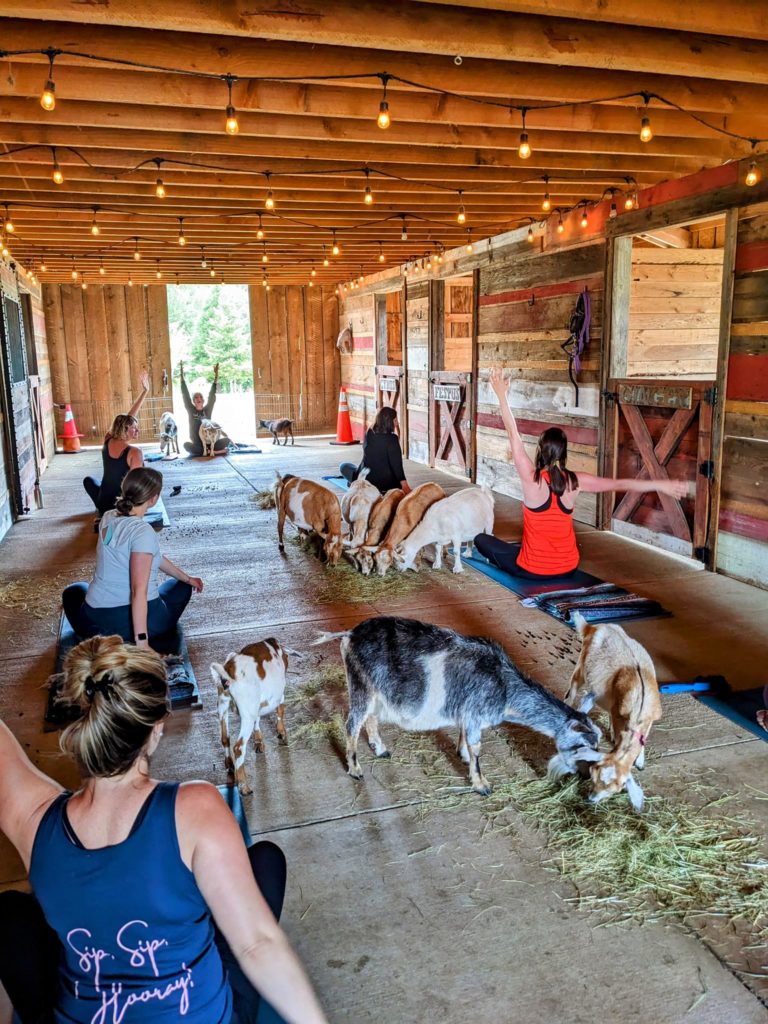 Goat Yoga Class
Partake in a 45-minute guided yoga session set in a charming barn, joined by friendly Nigerian Dwarf goats! Afterward, spend some time snuggling with the goats and taking goat selfies. The yoga class is welcoming to beginners. The experience comes complete with a yoga mat rental and a bowl of treats for the goats.
Please note that participants should be at least 16 years old and accompanied by a parent or legal guardian if they are under the age of 18.
Date: October 14, 2023
Time: 10:00 AM – 11:30 AM
Location: Salem Goat Yoga // 290 55th Ave NW
Cost: $35 (view ticket information)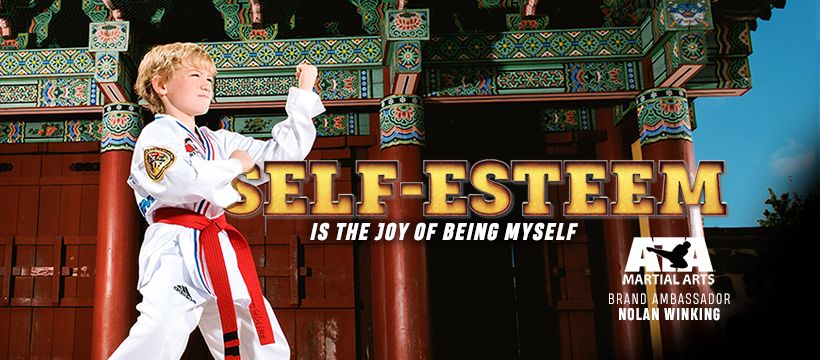 Child Safety and Self-Defense Seminar
ATA Martial Arts Keizer is holding a FREE Child Safety Seminar on October 14th. The Child Safety Seminar offers interactive lessons on personal safety, awareness, and self-defense, all presented in a dynamic and enjoyable setting. Anticipate engaging activities for children of all ages, expert guidance from ATA's skilled instructors, interactive demonstrations, and role-playing scenarios. They will also provide valuable insights into bullying prevention. As an extra treat, all attendees will enjoy FREE PIZZA!
Date: October 14, 2023
Time: 10:00 AM – 12:00 PM
Location: ATA Martial Arts Keizer // 3846 River Rd N, Keizer
Cost: FREE (RSVP here)
Craft & Cocoa (FREE Kids Event)
Pacific Poppy is excited to host their first Craft & Cocoa event of the fall season! This family-focused boutique caters to all stages from pregnancy to baby, toddler to kid. They will be offering a free October-themed craft for the kids to create and take home, along with a free hot chocolate bar and treat table. While you're there, take advantage of some exclusive in-store discounts. Drop by anytime between 1 PM and 5 PM to be part of the festivities and connect with fellow local moms.
Date: October 14, 2023
Time: 12:00 PM – 5:00 PM
Location: Pacific Poppy // 3940 Cherry Ave. NE Ste 102, Keizer
Cost: FREE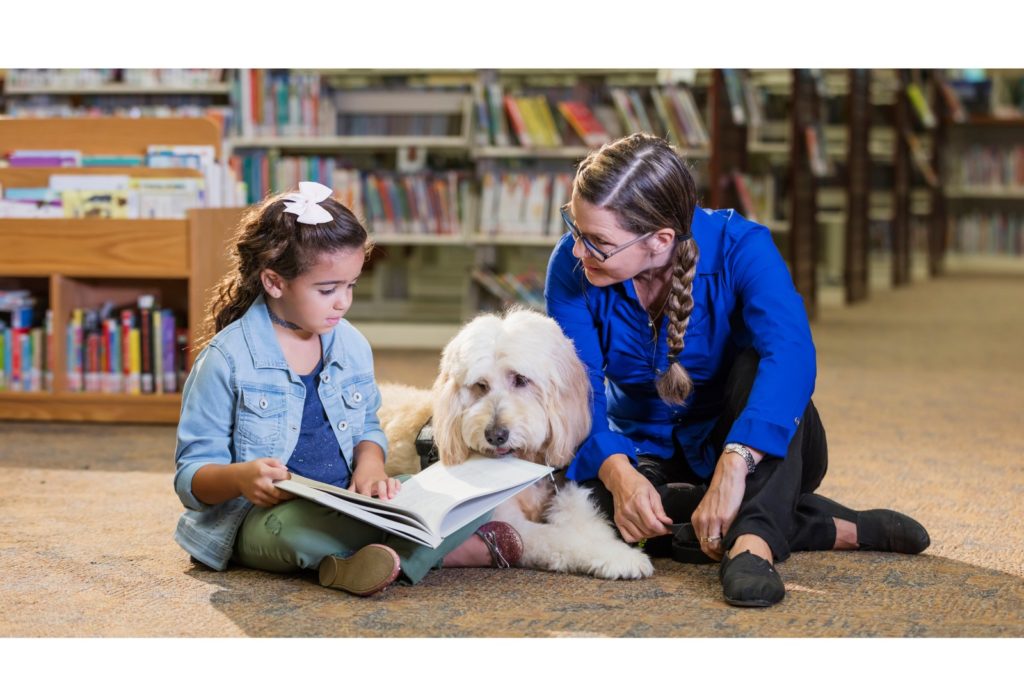 Read to a Pet
The Salem Public Library extends a warm invitation to young readers to participate in their "Read to a Pet" event. At the event, young readers can engage with the library's friendly four-legged volunteers and their human companions. Reading aloud to these furry friends is a great opportunity for kids to increase their reading skills and confidence.
Date: October 14, 2023
Time: 1:00 PM – 2:30 PM
Location: Salem Public Library // 585 Liberty St SE
Cost: FREE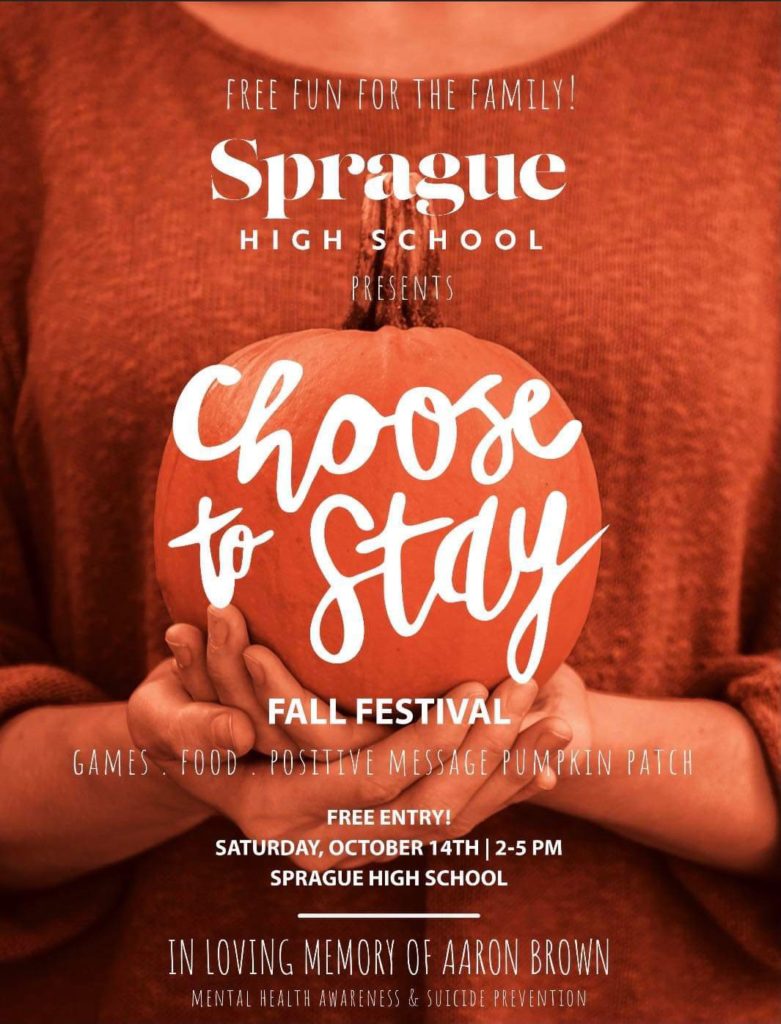 Choose to Stay Fall Festival
The Sprague Olympians invite you to attend the Choose to Stay Fall Festival, a heartfelt community event taking place on October 14th at Sprague High School. The event serves as a powerful platform to promote positive conversations about mental health, suicide prevention, and awareness. This free gathering is open to everyone.
Enjoy food from Lively Station Food Truck and Pop Shop, engage in games for all ages, and explore the positive message Pumpkin Patch. Community partners will also be sharing powerful messages and resources about suicide prevention and intervention.
If you would like to contribute a pumpkin for the Pumpkin Patch, paint a pumpkin with a positive message and bring it to Sprague High School between 9 AM – 12 PM on Saturday.
Date: October 14, 2023
Time: 2:00 PM – 5:00 PM
Location: Sprague High School
Cost: FREE
With so many great events to attend this weekend, we hope you're inspired to explore, participate, and connect with other people in the Salem community. Where will you go first?