It's the beginning of a new month, and November brings another fresh wave of local events to Salem, Oregon. Whether you're in the mood for family-friendly activities, unique shopping experiences, art shows, or musical performances, Salem has something on the calendar for everyone.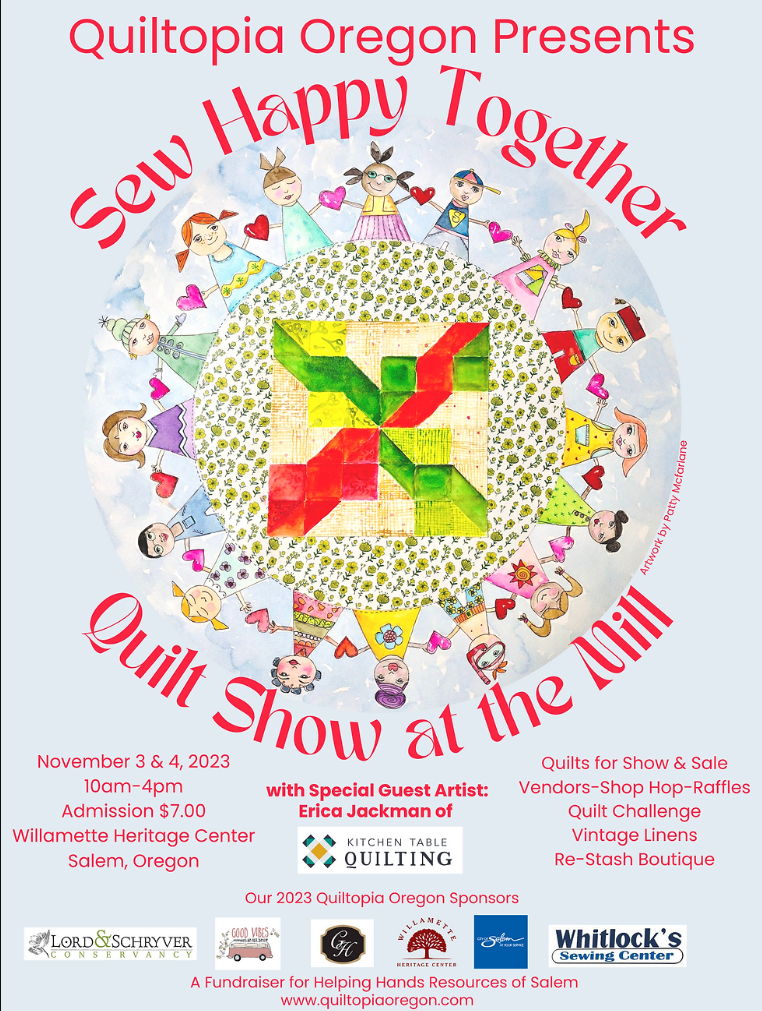 Quiltopia Oregon Quilt Show at the Mill 
The 2023 Quiltopia Oregon Quilt Show, themed "Sew Happy Together," is a charitable event in support of Helping Hands Resources in Salem. This year they proudly welcome guest artist Erica Jackman of Kitchen Table Quilting, who will be showing her fantastic work. Visitors can explore a variety of talented vendors, participate in raffle draws for a quilt, and browse the Re-Stash Boutique. There will also be various demonstrations and activities for the community!
Date: November 3 – 4, 2023
Time: 10 AM – 4 PM
Location: Willamette Heritage Center
Cost: Admission $7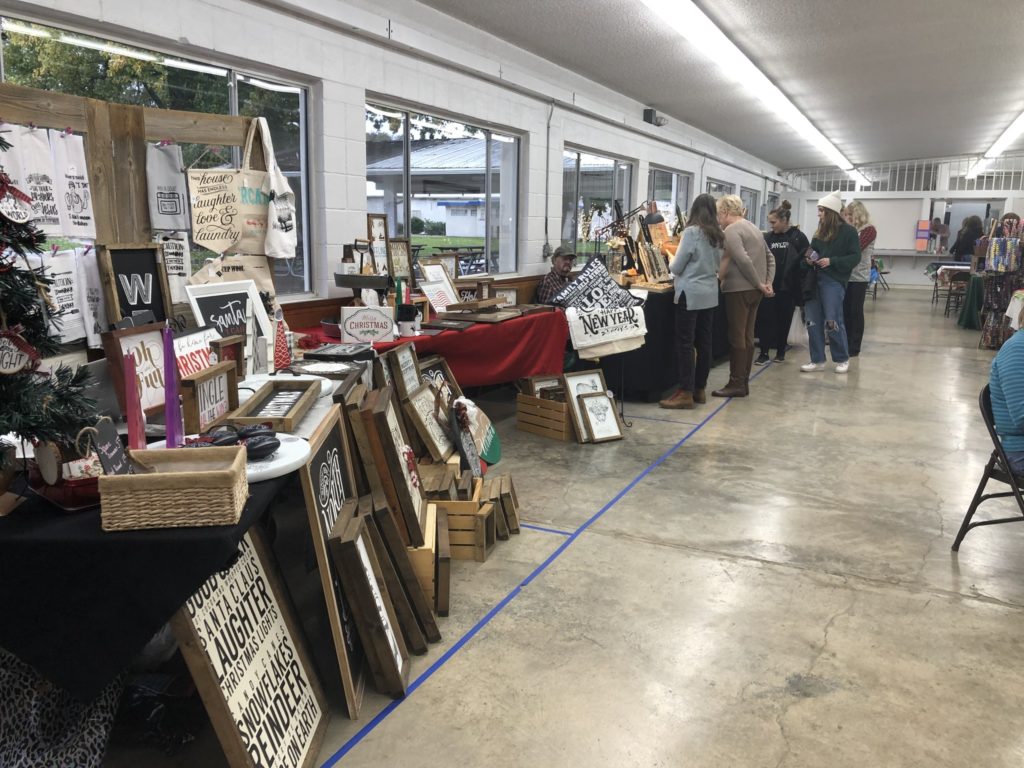 Polk County 4-H Holiday Fair
Don't miss the 60th year of the Polk County 4-H Association Holiday Fair! This annual event draws over 3,000 visitors from across the Willamette Valley and beyond. At the fair, you'll find delightful offerings such as wooden toys, upcycled furniture, vintage-chic Christmas and home decor, stuffed animals, handmade dolls and clothes, fresh and dried flower arrangements, ceramics, greeting cards, Christmas wreaths and ornaments, and so much more. Plus, when you need a bite to eat, you'll find some tasty short-order foods available in the dining room.
Donations and proceeds from this event go a long way in supporting the Polk County 4-H program.
Date: November 3 – 4, 2023
Time: 9 AM – 5 PM
Location: Polk County Fairgrounds // 520 S Pacific Hwy W, Rickreall, OR 97371
Cost: FREE (donations are encouraged)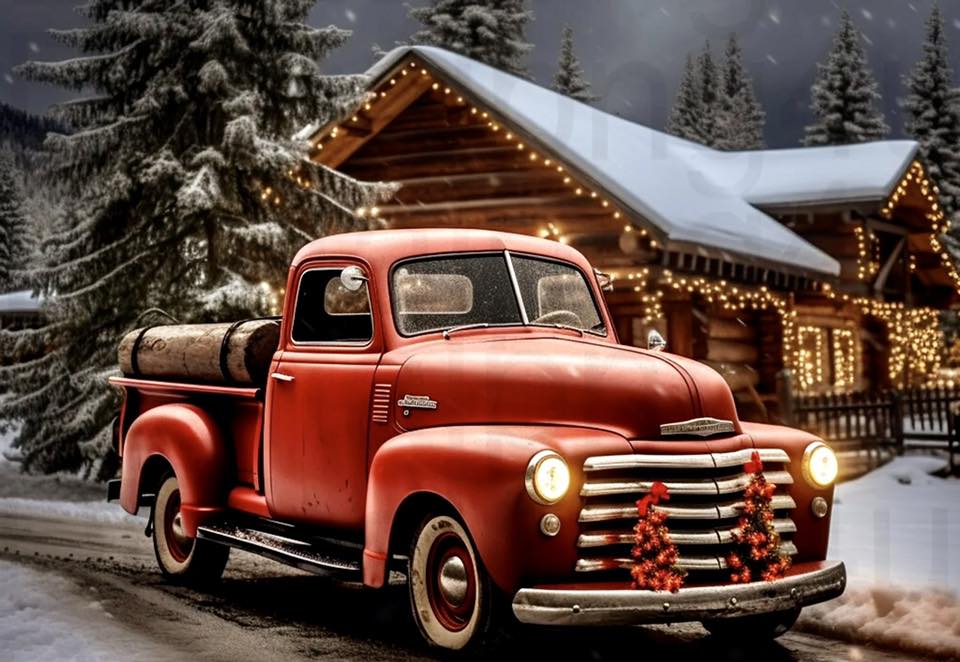 13th Annual Christmas Open House at The Fussy Duck
Get ready for the 13th Annual Christmas Open House at The Fussy Duck! This is a fantastic, free-to-attend event where you can explore a treasure trove of 200 local small businesses, all conveniently gathered under one roof. It's the perfect time to start planning those heartfelt gifts for your closest friends and family members. You'll discover an incredible variety of one-of-a-kind Christmas decorations, unique gifts, handmade items, vintage treasures, and more. Don't miss this festive holiday shopping extravaganza!
Date: November 3 – 4, 2023
Time: 10 AM – 6 PM
Location: The Fussy Duck // 3170 Commercial St SE Salem
Cost: FREE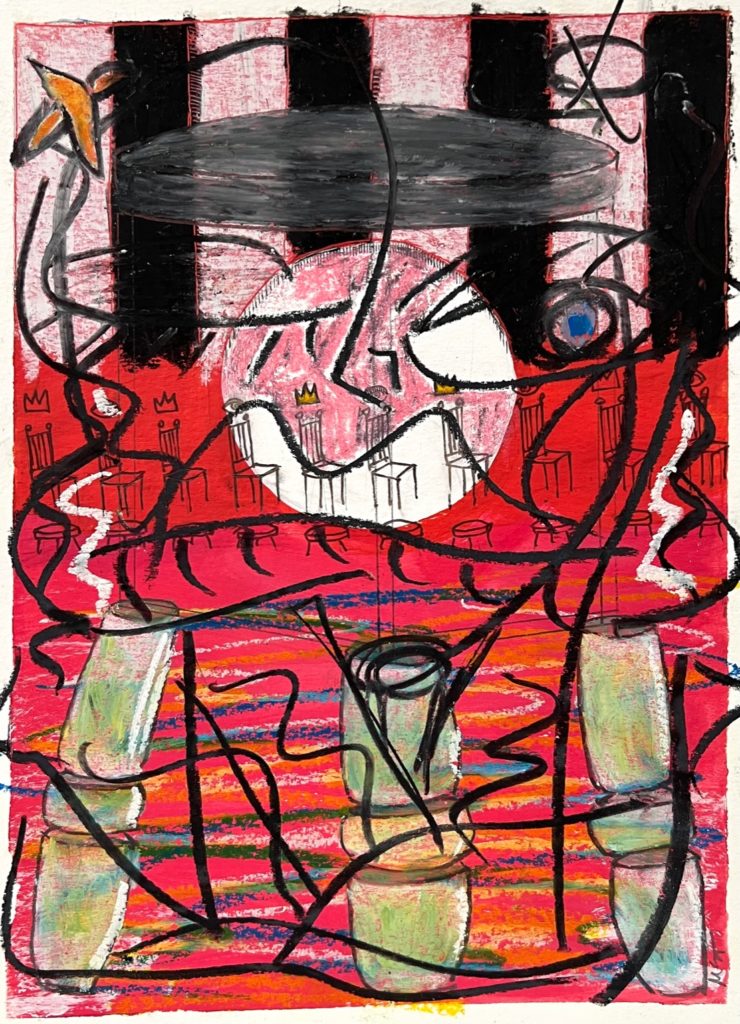 First Friday at Salem on the Edge
Join Salem on the Edge for their upcoming First Friday event! This month, they are delighted to showcase the talent of featured artist M. Shoki Tanabe, whose mixed media drawings offer a thoughtful exploration of the concept of sitting. They will also showcase guest artist Leonard Harmon, of the Lenape Tribe of New Jersey and the Nanticoke Tribe of Delaware. And don't forget to indulge your taste buds in the gallery with delicious treats from EZ Orchards, making your artistic experience even sweeter!
Date: November 3, 2023
Time: 5 PM – 8 PM
Location: Salem on the Edge // 156 Liberty St NE Salem
Cost: FREE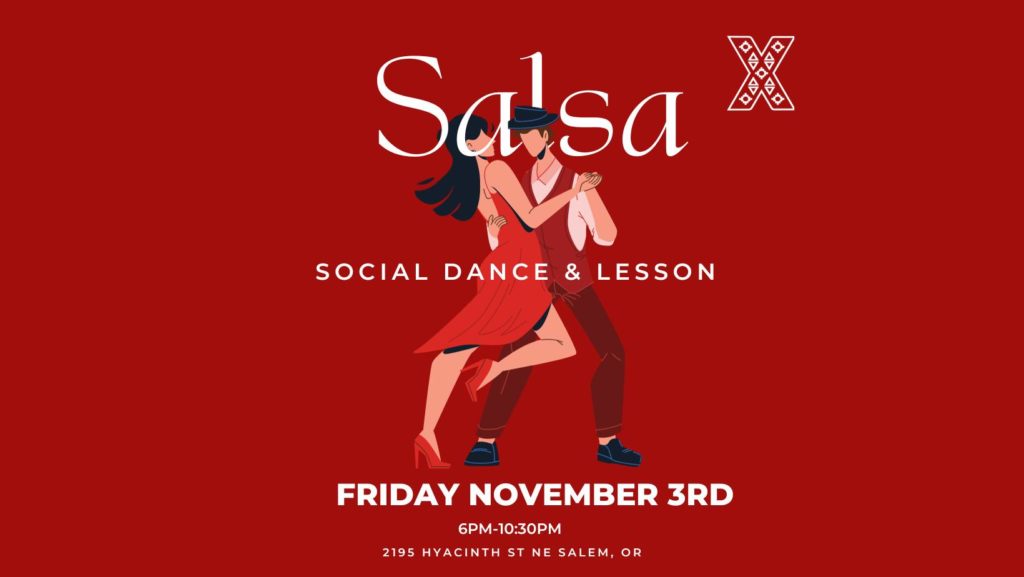 Noche de Baile // Salsa Social Dance & Lesson
Get ready to move and groove at Xicha Brewing's "Noche de Baile" event. Head over to Xicha Brewing North for an evening of Salsa, starting with a group lesson. Whether you're a seasoned dancer or taking your first steps onto the dance floor, this lesson is welcoming for everyone. Afterward, let the rhythm carry you away in a fun and vibrant atmosphere!
Date: November 3, 2023
Time: 6 PM – 10:30 PM
Location: Xicha Brewing North // 2195 Hyacinth St NE Salem
Cost: FREE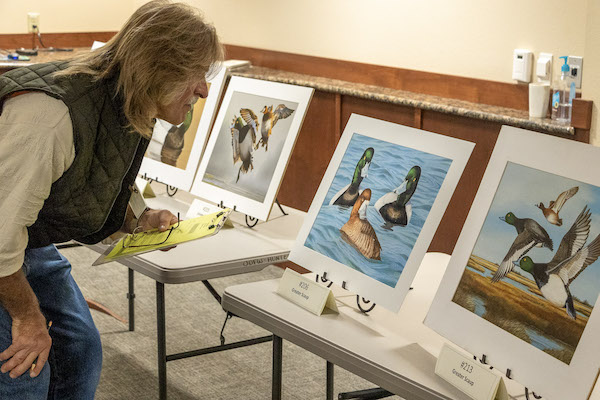 Oregon Department of Fish & Wildlife Stamp Art Show
Discover the beauty of wildlife through art at the Oregon Department of Fish & Wildlife's Art Show, hosted by the Salem Art Association. This free exhibition, held at the Bush Barn Art Center in Salem, will showcase approximately 60 entries from ODFW's three prestigious art contests: the Habitat Conservation Stamp, Waterfowl Stamp, and Upland Game Bird Stamp.
A panel of judges will evaluate each artwork based on factors like artistic composition, anatomical accuracy of the species, and overall appeal. Each contest's winning artist will receive a substantial $2,000 award, and their outstanding artwork will be used to create collector stamps and various promotional items. The proceeds from the sale of these items will contribute to the preservation of Oregon's diverse fish, wildlife, and their cherished habitats.
Date: November 4, 2023
Time: 12 PM – 4 PM
Location: Bush Barn Art Center in Bush's Pasture Park // 600 Mission St. SE Salem
Cost: FREE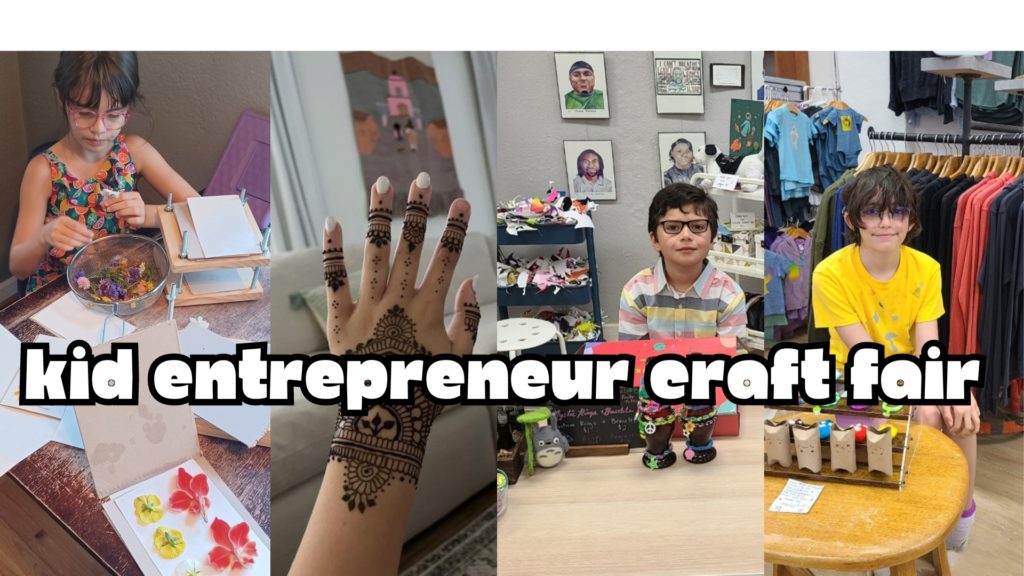 Kid Entrepreneur Craft Fair
Prepare for an exceptional craft fair experience at the Kid Entrepreneur Craft Fair. During this twice-a-year pop-up event, young and talented creators take center stage as crafters, vendors, and entrepreneurs. Their creativity and innovation shine as they showcase their unique creations, all available for you to purchase.
Mark your calendars and join Rofe Designs and CreativiTee in supporting these young artisans and entrepreneurs as they share their passions and craftsmanship with the world.
Date: November 5, 2023
Time: 12 PM – 3 PM
Location: Rofe Designs & CreativiTee // 110 Commercial St NE Salem
Cost: FREE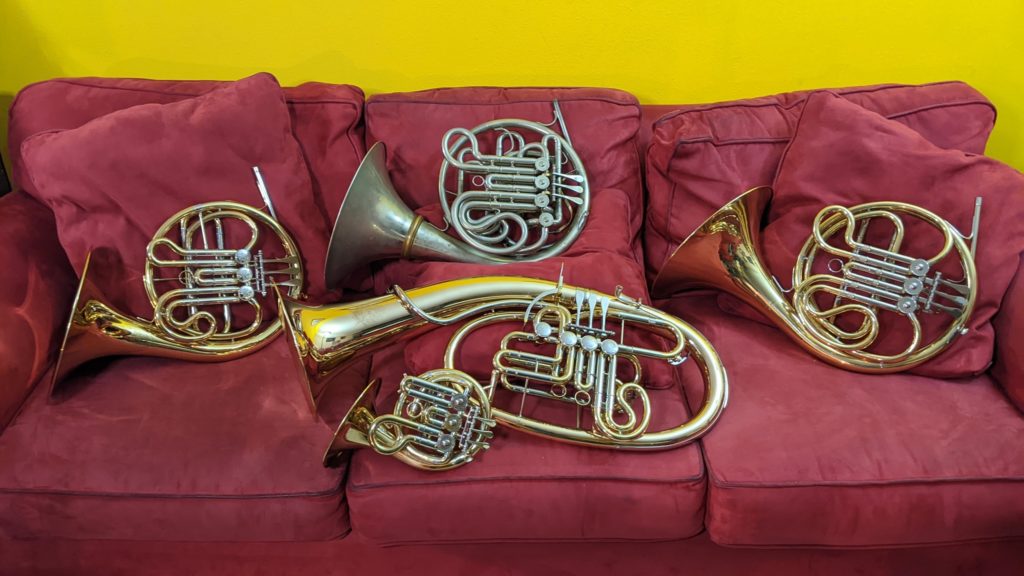 Horn Quartet Recital
Experience the enchanting melodies of a Horn Quartet Recital at the Loucks Auditorium. This captivating performance will feature works by Garrett, Tscherpnine, and Shaw, promising an afternoon filled with musical brilliance. Prepare to be serenaded by quartet members Benjamin Garrett, David Jones, Gabriela Monroy, and Tate Wadsworth as they perform a memorable musical journey for your enjoyment.
Please note that cash-only payments will be accepted at the door.
Date: November 5, 2023
Time: 3 PM
Location: Loucks Auditorium Salem Library // 629 Liberty St SE Salem
Cost: Adults $15 // Students $10 // Family Pack $50 (view ticket information)
Ready to get more involved in the community this November? Start with one of these great local events in Salem, Oregon! Don't miss out on the excitement—mark your calendars and join in on the fun.