Moving is—without a doubt—stressful. The process can become even more stressful when you're moving to a rental or an apartment that desperately needs some flair but doesn't allow basic decorating necessities like a coat of paint or, well, nails. Don't fret just yet—we're serving up three ways to spice up the dull walls in your rental without breaking the bank or the rules.
Painting Isn't Allowed…Now What?
Nearly all rental spaces outlaw painting, and while the rule is reasonable, it can also be irritating when the white walls have faded to gray or blind you during an otherwise-enjoyable sunny afternoon.

One easy and clever workaround to the "no painting" conundrum is to cleverly hang curtains or tapestries with push pins or traditional wall hooks. With one simple move, you have turned your drab space into one with style, grace, and—most importantly—customization.
It's Like Going Through the Looking Glass
If you are working with a particularly small space, you might not want to add a dark curtain or tapestry that could make your space look smaller.

One way to combat small room syndrome and liven up your walls is to hang mirrors with mounting tape and expand your space. While the mirror itself functions by both allowing you to see if you've got bedhead before the big meeting and making your room look bigger, it also adds a chic touch to your space.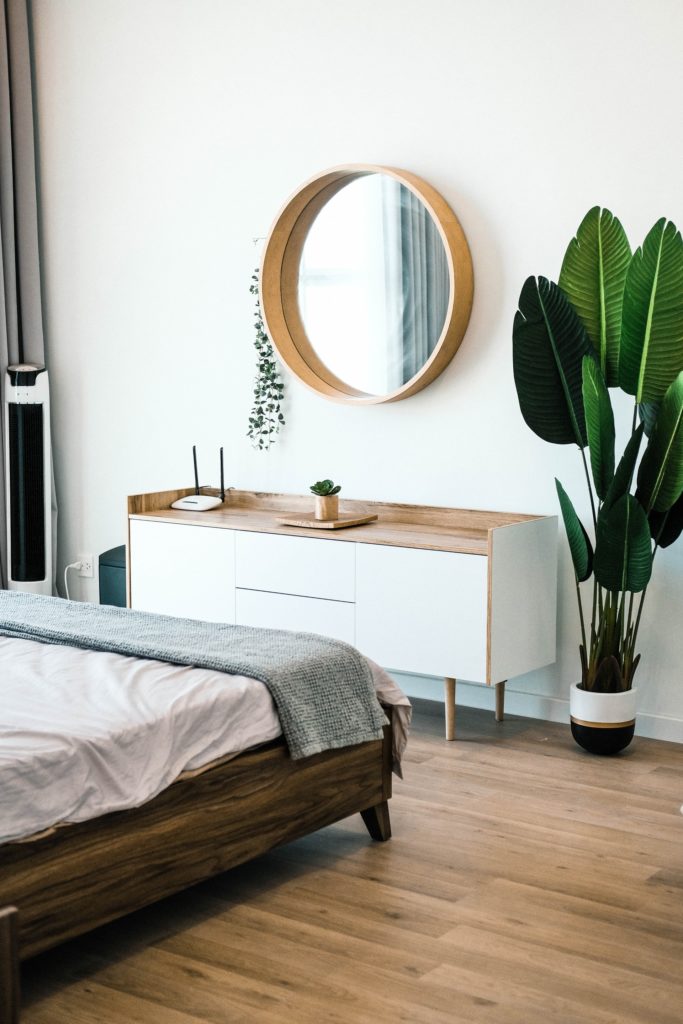 Gallery Walls Are All the Rage
Whether you are an avid art collector, adore family photos, or collect vintage picture frames, gallery walls are a fun and creative way to display your treasures and hide the bland wall underneath. Depending on the area you have to work with, space out your photos and hang them with hooks, Velcro, or even washi tape if you're feeling whimsical.

When it comes to designing and decorating your rental space, it can be difficult navigating the waters of rental rules and design principles. However, with these three tips, you are one step closer to making your apartment or rental house into your dream home!