We had the opportunity on Friday evening to swing over to Michelle Ashley Custom Cakes to grab some amazing sweets. They are located in the 45th Parallel building on Hyacinth. If you've never been, and you're looking for a great place to satisfy your sweet tooth, you are in for a huge treat.
When we walked in, we were warmly greeted by Michelle. She was wrapping up her day as it was just about closing time, but she took the time to visit with us and say hello.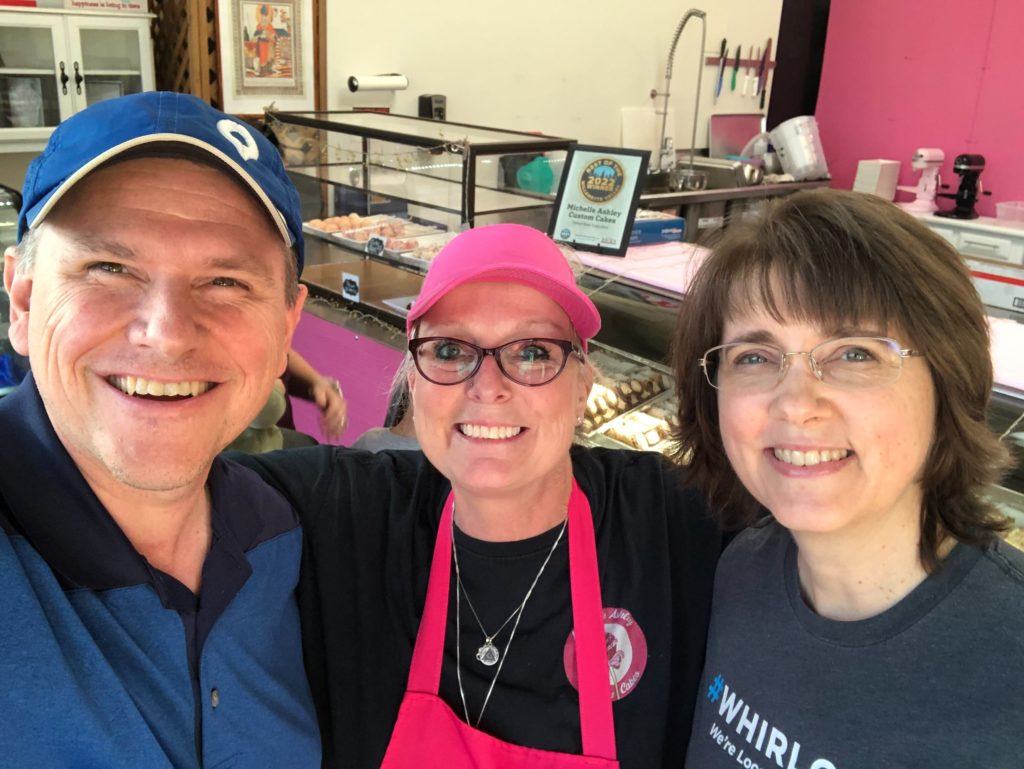 Recently, they had experienced some equipment issues that was severely limiting their ability to operate. After putting out a message on social media, the community came out in a big way and supported her to help her make up some ground.
She was genuinely grateful and emotional about the support she had received. That's what makes a community like Salem so great, when we can rally around our small local businesses who are the backbone of our communities.
So, if you're looking for a great place to pick up some amazing sweets, head on over to Michelle Ashley Custom Cakes. I mean, just take a look at some of these sweet morsels.
We had to try the strawberry canoli.
We didn't try these, but they look delicious.
We also tried the Oreo Cookie version of this brownie cheesecake. Oh my! So good.
And guess what? They do cakes too. Since that is in their name, it's kind of a specialty.
If all of this sweetness isn't enough, the good news is that Chomp Chocolate is very close in the 45th Parallel building. If you haven't done one of their tours, give it a try.
Whether you love sweets a lot or just a little, or have a special occasion coming up, you can support local small businesses in our community like Michelle Ashley Custom Cakes and Chomp Chocolate. They will always appreciate your support.
Featured Businesses