With so much technology available, it can be tempting for kids to turn to screens for entertainment. However, there are many fun alternatives that can reduce your child's screen time. Here are six ideas for creative indoor activities that the whole family can enjoy.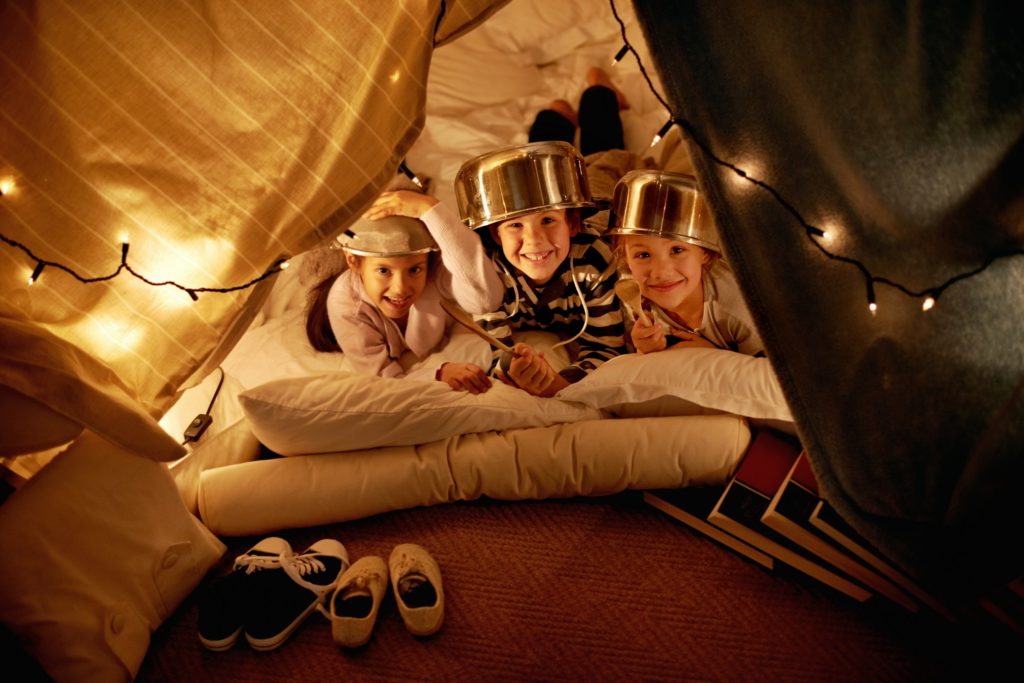 1. Build Forts
One of the most classic indoor activities, building forts, is a great way to keep kids entertained. All you need are some blankets and chairs to create a space that's all their own. Once the fort is built, they can use it to play, read, or even nap.
2. Have a Dance Party
Get everyone up and moving with a dance party. Not only is it a great way to burn off energy, but it's also a lot of fun for kids. To get started, clear some space in an open room and add upbeat music. Then, let the kids jump, spin, twirl, and shake to their heart's content.
If your kids are competitive, challenge them to a dance "battle" for more low-stakes fun!
3. Put on a Puppet Show
You can put on a puppet show with a few simple supplies that will delight your little ones. All you need is a paper bag or some fabric (an old sock does nicely), scissors, and glue to make an assortment of puppets. Then, put a show on for your kids—or let your kids use their imaginations to put on a show for you.
4. Complete an Indoor Building Project
In addition to elaborate forts, indoor building projects can include simple LEGO or block constructions, marble runs, and card towers. Building projects are fun and help kids develop important skills like problem-solving, spatial awareness, and fine motor skills. Be sure to use good judgment and monitor younger children around projects with potential choking hazards, such as small LEGOs or marbles.
5. Get in the Kitchen and Bake
Baking is a great activity for kids of all ages. It's a chance for them to be creative and experiment with different flavors and ingredients. Plus, they get to eat their creations when they're done. If you don't have time to bake from scratch, plenty of easy recipes use simple ingredients or pre-made mixes that you might already have in your pantry.
6. Get Out the Board Games
Board games are a great way to entertain kids while teaching them important skills like counting, strategy, and critical thinking. Additionally, there are games available for every age group and interest. Whether your child likes strategy, puzzle, or role-playing games, there's something available to provide hours of indoor entertainment.
Which of these activities is your favorite, or do you have another to suggest? Let us know!