This October, it's more important than ever to focus on healthy eating.
That's because October is National Eat Better Eat Together Month! This is the perfect opportunity for families and friends to meet together at the table and enjoy good food that is both healthy and delicious.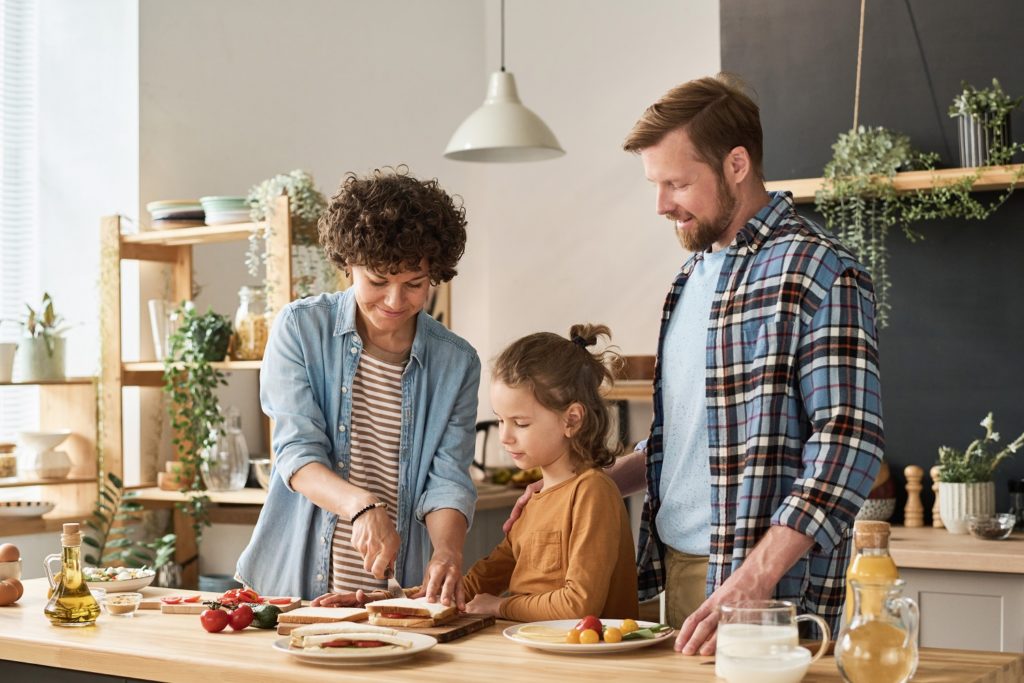 Eating Together as a Family
If you're looking for ways to make the most of National Eat Better Eat Together Month, here are a few ideas:
Make a point to slow down and eat together as a family at the dinner table. This is a great way to connect with each other and enjoy delicious food.
Plan meals that are healthy and easy to prepare. This will make it easier for everyone to get involved in the cooking process.
Try new recipes or variations of old favorites. Experimenting with new dishes can be fun and educational for kids!
Get everyone involved in the grocery shopping process. This can help teach kids about healthy eating and how to make responsible choices when it comes to food.
Make a commitment to eat together at the table at least once a week.
In the hustle and bustle of day-to-day life, eating together as a family can help create an evening experience that everyone can look forward to. Tell each other about what happened that week, eat a full and balanced meal together, and then take time to clean up and do the dishes together.
Living Large With Local Love
Planning meaningful get-togethers for memorable eating and gathering environments is so much more fun when local farmers and businesses are included. These local farmers and businesses often not only live in your town, but they also want to thrive there. Purchasing from them is a great way to get fresh produce and support the local economy.
Take Part in National Eat Better, Eat Together Month
Breaking bread with others and having conversations offers the perfect combination of togetherness for both young and old. Celebrate October with meals, music, and those who long for connection.