One of the blessings that we have in the Willamette Valley is an abundance of amazing local farm stands. When you want some fresh vegetables, berries, or fruit, we have so many great farms stand to choose from.
Today I headed out from West Salem on Highway 22 towards Independence to Stoller Farms, our favorite place to get fresh corn on the cob. They had 3 varieties to choose from; White Blanco, Bicolor, and Yellow Amarillo. They are all so good, so I grabbed a selection of all 3 varieties (although I'm partial to the bicolor).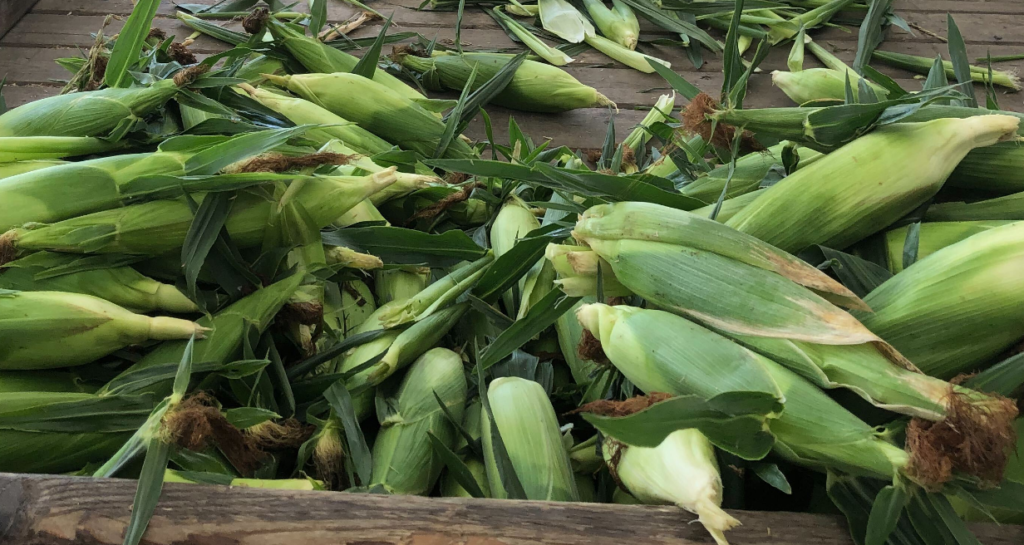 I spoke with Sydnee, part of the 3rd generation farming family. She was busy on the corn trailer sorting the ears and making it more accessible for the customers to reach. She shared that they had sold over 1000 ears of corn this morning within 30 minutes of opening, so things had been a little crazy. WOW. Many of those were sold in bulk to since they offer 200 ears of corn for only $84, or 6 ears for $3.
Stoller Farms was started by her grandfather, and they started with one variety of corn. Today, Sydnee said they grow over 70 varieties of vegetables, and have been in the same spot for 45 years. Everything is picked fresh daily and brought to the little farm stand just on Rickreall Rd. (just about at the intersection of Hwy 22). If you're heading West from Salem on Hwy 22, you have to go to Greenwood Rd, take a left, and then another left on Rickreall Rd.
So, if you're looking for a great place to get fresh corn on the cob or other amazing fresh produce, check out Stoller Farms. I can't wait to bite into some fresh corn on the cob this weekend.
~ Tim Fahndrich
Featured Business

6580 Rickreall Rd
Independence, Oregon 97351
(503) 838-5864