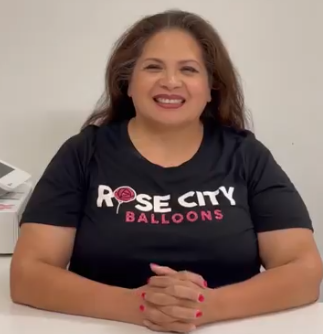 We had the good fortune of connecting with Betsy Vega with Rose City Balloons at a recent event in Salem. We've shared our conversation below.
---
When did you start your business and where are you located?
I founded Rose City Balloons in 2015. My shop is at 45th Parallel located at 2195 Hyacinth St NE, Suite 146 in Salem, Oregon.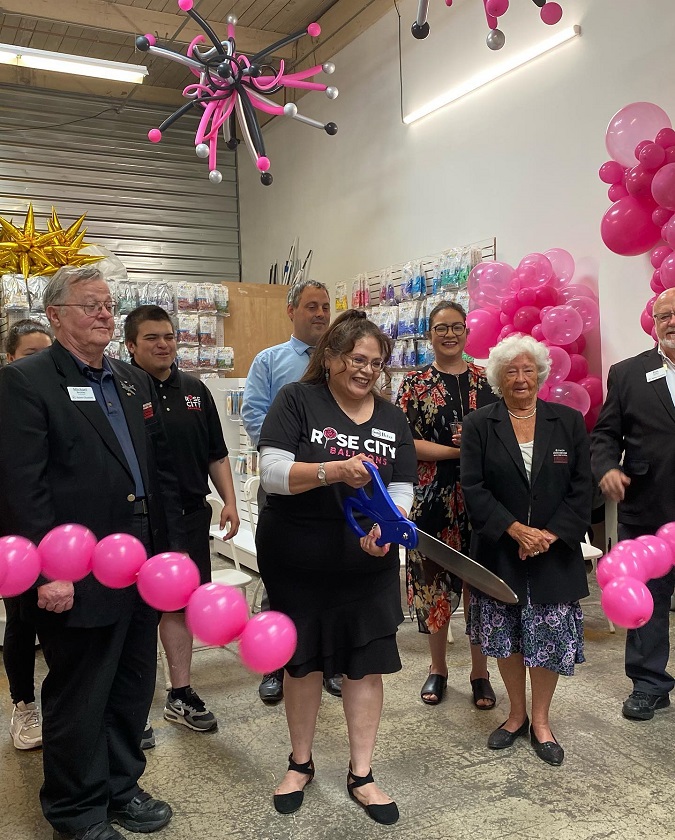 ---
What do you do?
I am a balloon artist and I specialize in creating unique balloon arches, flowers, arrangements, garlands, 3D structures and sculptures. I enjoy listening to my clients as they share their likes and wants for their special event, party or promotion and I do my best to create whatever they want to do.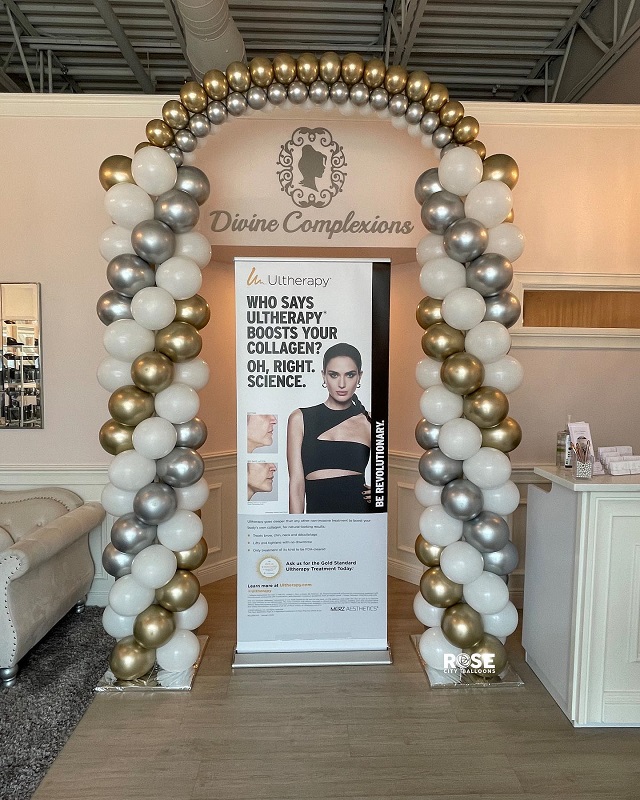 ---
Who can use your services?
Anyone who likes to have something creative for their event, party or special occasion. And we are more than happy to do that for them.
How soon should someone contact you ahead of their event to be able to use your services?
We like to have at least 2-3 weeks so we make sure that we have all the supplies that we need. With the supply shortages on balloons it makes it a little bit harder. Definitely at least 2-3 weeks so we can order the balloons and make it arrive on time.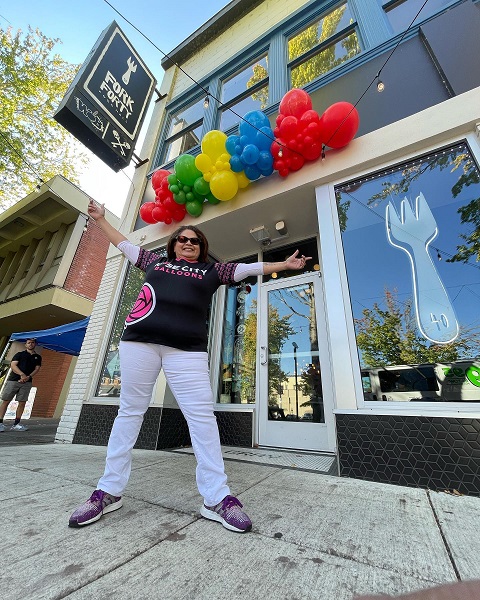 ---
How does the process work?
We create at the store. Our art design studio makes all kinds of 3D balloon sculptures a reality and we can create almost everything you can imagine. Then we go and deliver set up and then at the end of the event then we go and pick up. Or in the case of some of my corporate clients, who like to have it displayed, then we leave it on display for at least 4-5 weeks. Which is the amount of time the balloons will last.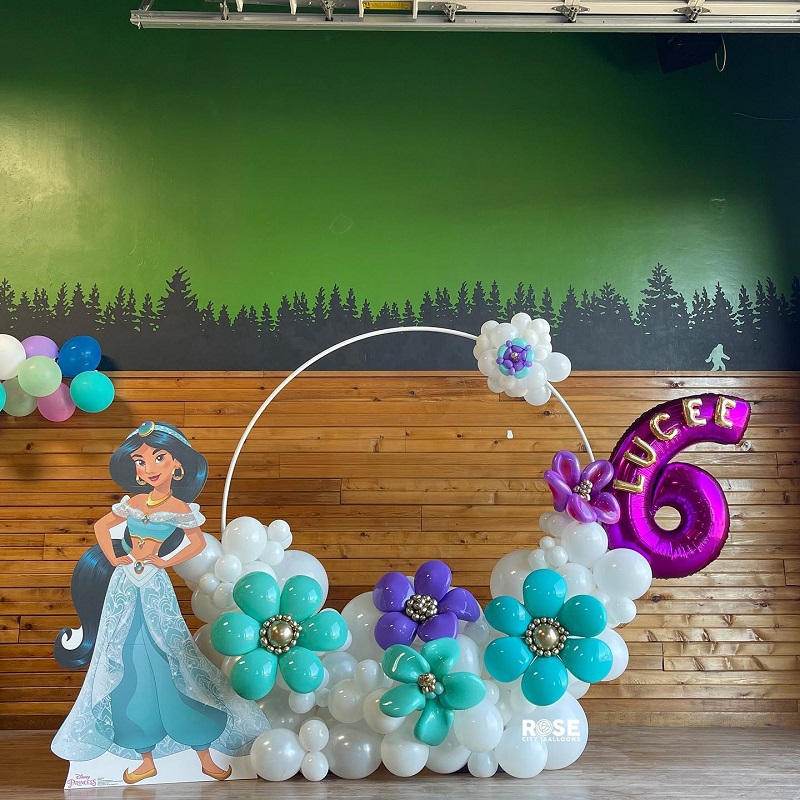 ---
What sets your balloons apart from other balloons?
My balloons are 100% biodegradable, imported from Italy. Their dyes are also biodegradable so it is a sustainable product. I am the only one in the State of Oregon who brings this type of brand into our state. We've had testimonies to where people say that they have used other balloons from other providers and they get an allergy to the balloons. I have someone who comes into the store to use my balloons because it doesn't leave that allergy feeling on her hands.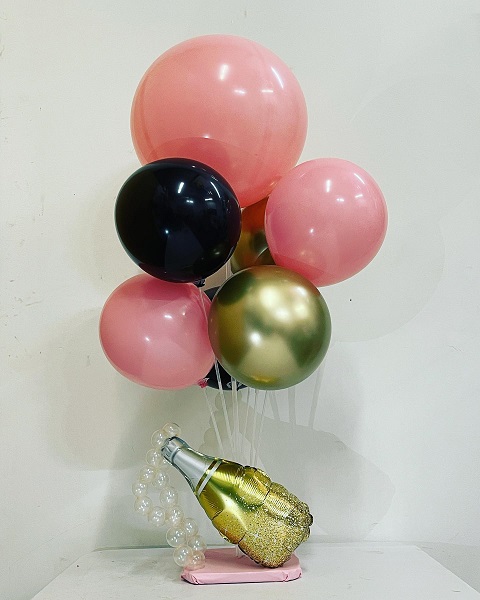 Where can people find out more and see even more of your amazing creations?
They can visit my website, rosecityballoonsusa.com to find out more about my services and see lots of pictures. They can also order off my website or contact me for a quote. In addition, they can follow me on social media:

Facebook business page at https://www.facebook.com/rosecityballoons
Instagram : https://www.instagram.com/rose_city_balloons/?hl=es
TicTok: https://www.tiktok.com/@rosecityballoons
Photo credit: Rose City Balloons Facebook Page
Featured Business

2195 Hyacinth St NE
Salem, Oregon 97301
(503) 779-3902