Painting over dark walls with a lighter color is a common home improvement project that many people choose to do in their homes. It can seem daunting, but painting over dark walls doesn't have to be hard. Let's go over a few tips that will make this project a little easier.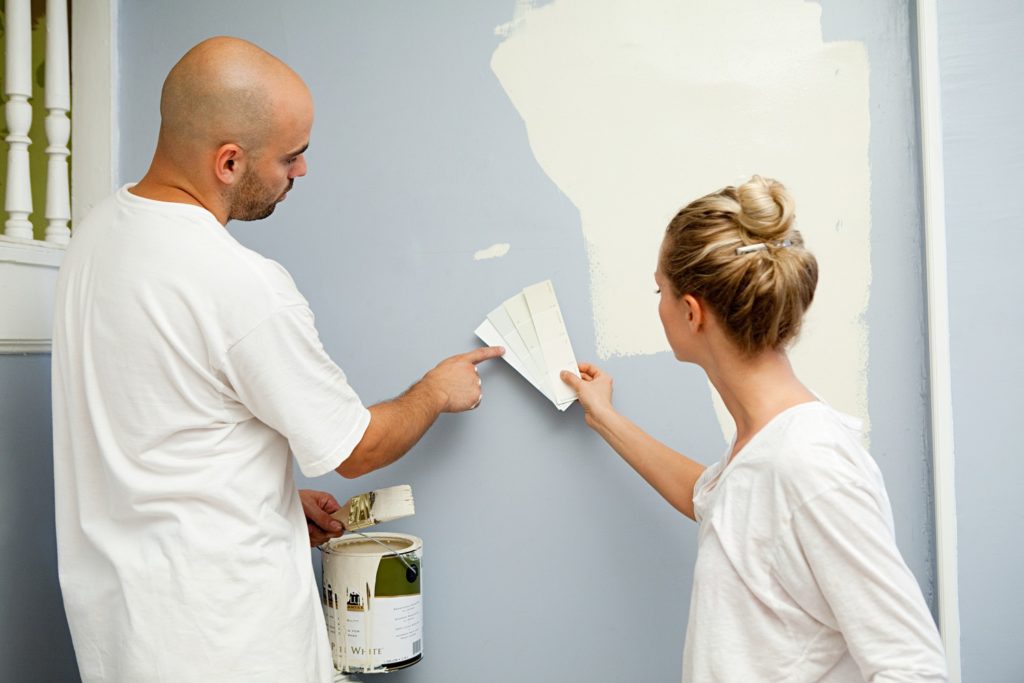 Gather the Best Tools
When painting over a dark wall, you'll want to make sure you have the best tools for the job. The right painting supplies can make a huge difference when tackling a project like this. For example, using a high-quality roller can result in thicker coverage and smoother application—saving you time and energy you might otherwise lose when using a low-quality roller.
Prep Your Surface
Prepping the wall(s) you're about to prime and paint is not a step you should skip. This process includes cleaning the walls and removing any debris, patching up holes, and sanding any patches to make them smooth.
This step also includes using painter's tape to define the edges of windows, doors, the ceiling and floor (or baseboards), and other areas you don't want to paint. You'll also want to put dropcloths on the floor to keep paint from drying in all the wrong places.
Choose the Right Primer
Having the right primer is key when painting over dark walls. A quality primer will typically offer more coverage than a cheaper primer of the same color. If you're not sure which primer to purchase for the job, talk to one of the paint experts at your local paint supply store.
However, even a good primer sometimes needs more than one coat when covering a darker color. If you're worried the old color will show through, don't be afraid to add a second layer of primer!
Let the Paint Dry Between Coats
Letting paint dry evenly between coats is one of the most important rules you should follow when painting walls in your home. If you try painting over dark walls before the paint has dried properly, the end result will likely be streaky and uneven. Make sure the paint is completely dry before adding another coat to produce the best results.
Be Patient and Consistent
Painting over a dark wall is a project that requires patience and consistency. It can be easy to get frustrated if it takes longer than planned, but attention to detail can go a long way. Be consistent with each coat, and pay extra attention to borders and tough-to-reach areas to make sure the old color doesn't peek through. For more efficient painting, try moving your roller in an "M" or "W" shape instead of up and down! This method helps to cover gaps left between strokes.
Whether you're painting one wall or tackling the entire house, knowing how to make the painting process more manageable is helpful for any homeowner looking to avoid headaches on their next DIY paint job. We hope these five tips help painting over dark colors a breeze!