When you hear the phrase "bathroom renovation," do you cringe and see dollar signs? If you do, you are definitely not alone. All too often, when buying older homes and apartments, bathroom renovation prices can mount up quickly, replacing this fixture and that appliance until your wallet can't take it anymore. Luckily, bathroom reno does not have to break the bank, and in this article, we will be breaking down the four easiest and most affordable ways to renovate your bathroom.
DIY
This first tip is simple—do it yourself. Unless you are revamping an entire plumbing system, you can likely do some of the heavy lifting yourself and save some cash. Installing toilets and vanities, for example, are fairly simple tasks that can be completed with the help of a Google or YouTube search and could save you money in the long run.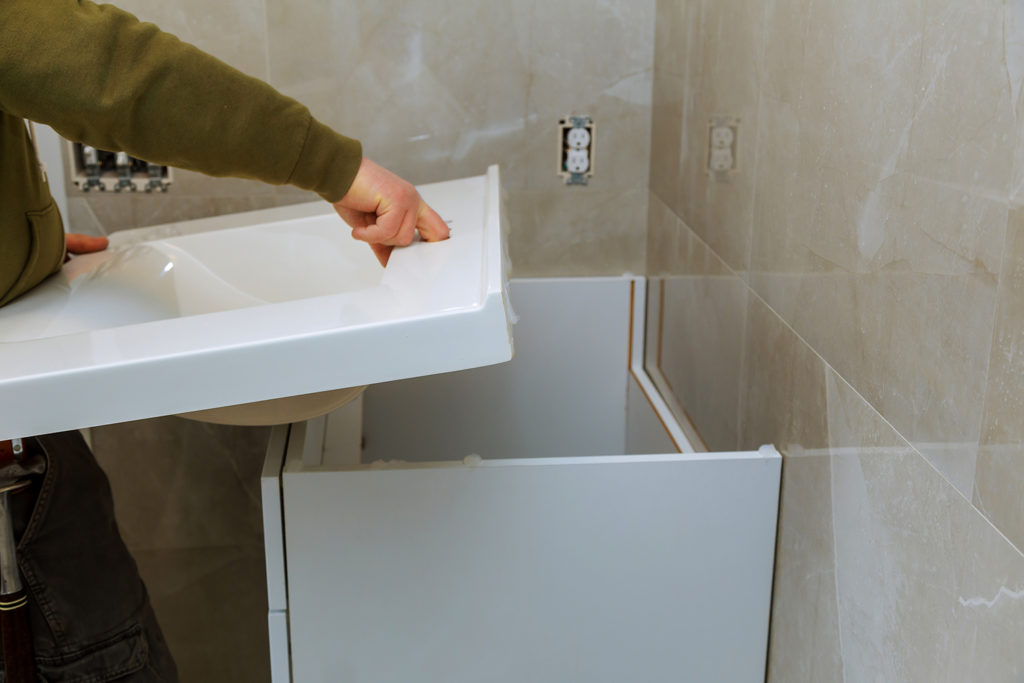 Glistening Hardware
Another simple and cost-effective way to give your bathroom a new look is to switch up the hardware on your existing cabinets and sinks. Instead of paying to replace the entire piece, pick a design and pay only for the knob or the faucet. The new addition will catch the eye of your bathroom-goers, but this swap won't ultimately hurt your pocketbook.
A Fresh Coat of Paint
As with any other renovation, a fresh coat of paint can make or break a space. Pick a beautiful color to match your decor and spend the weekend painting as a family to save an extra buck. If you want to save even more, consider painting a single accent wall instead of the entire space!
Make Small Details Count
Finally, touch up any wear and tear. Instead of replacing the entire shower, simply re-caulk and re-grout it. These simple, small touches will keep you from buying new furnishings while refreshing a could-be-dull space.

Bathroom renovation can be costly, but it doesn't have to be. If your bathroom needs to be spruced up, consider using these four tips to jumpstart your renovation!