When hiring professionals for a painting project, there are a few things you will want to consider before choosing the company you want to work with. Let's go over a few do's and don'ts of hiring a professional painting service.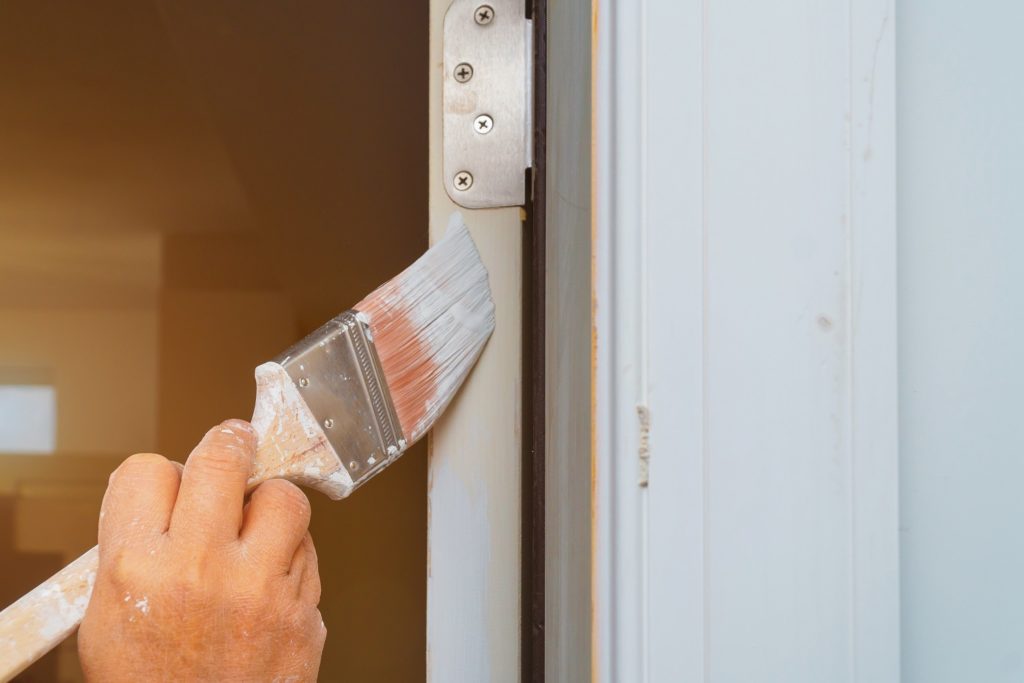 Do:
1. Consult your builder or contractor
If you are working with a builder or contractor on your home improvement project, they likely have firsthand experience with several trustworthy painting companies that they recommend. It is typically a good idea to consult with them first before making any decisions.
2. Ask for references
Ask around for references from people you know and trust. You will likely learn more information about which painting companies your friends do (and don't) recommend in your area. If possible, have them show you the work they had done and ask questions about the process.
3. Ask for an estimate
Get a few different estimates from companies you are considering working with to get an idea of the cost. Make sure to ask what is included in the estimate (e.g., materials, labor, cleanup, etc.) and if there are any additional charges that may apply. Be sure to get each estimate in writing for documentation!
4. Look for examples of past work
When researching potential painting companies, be sure to look for examples of their previous work. This will give you a better idea of the quality of their workmanship, the scope of their expertise, and whether or not they are a good fit for your project. Places to look for recent work include their website and social media, or you can ask them to provide a portfolio.
5. Research a company's reviews
Nowadays, it is easy to find online reviews for just about anything. A quick search of a painting company should bring up any available reviews from past customers. Take some time to read through these and look for any common themes or red flags that may be present.
6. Ask about warranties, service guarantees, and insurance
When you are talking to different painting companies, be sure to ask about any warranties, service guarantees, or insurance they offer in case of an accident. This can give you some peace of mind knowing that your project is protected in case of any unforeseen problems.
Don't:
1. Inquire outside their field of expertise
Don't ask a painting service to do work on a project that is not in their field of expertise. If you try to hire an interior painting contractor to do an exterior painting job, this is a surefire way to get unsatisfactory results.
2. Fail to communicate your expectations
Make sure you communicate your expectations clearly from the start. This way, you lessen the risk of having misunderstandings about what you want to be done and how you want it to be done. Put your communications in writing to make sure you can refer back to what you've said (and vice versa).
3. Settle on the first company you call or visit
Don't settle on the first painter you call or visit. It's best practice to get a number of estimates from several contractors in your area before choosing the perfect company for your project.
4. Settle for poor quality
Don't hire a painting company if they use cheap materials or paint with poor quality. If an estimate seems too good to be true, ask yourself why that might be. Inquire about the materials they use and how often they have been in business. The level of quality will affect the final outcome of your job and may cause more damage or require more touch-ups in the long run.
5. Hire an inexperienced painter
In most instances, don't hire an inexperienced painter or painting company. Many experienced companies provide quality training for new hires and have a seasoned employee or manager on each job for quality assurance.
6. Overlook certifications and licensing
Don't forget to verify that the painting company you are considering is properly licensed and insured. These certifications are important in case of any accidents or problems that may occur during the job. You can typically find this information on their website or you can ask them directly.
Hiring a professional painting service can be a daunting task, but if you keep these do's and don'ts in mind, you're sure to find a reputable company for your project.