Home remodeling can be expensive, especially when it comes to the kitchen. Fortunately, there are many small ways to add new life to your kitchen without breaking the bank! Let's go over 5 budget-friendly kitchen remodeling ideas to refresh your space.
Fresh Coat of Paint
One of the best ways to freshen up your kitchen is by giving it a fresh coat of paint. A new color on the walls or cabinets (or touching up the current paint job) has the potential of making your kitchen feel bright and new. The best part about painting is that it can be as big or as small of a project as your budget allows—from painting the whole kitchen to just painting one small accent wall.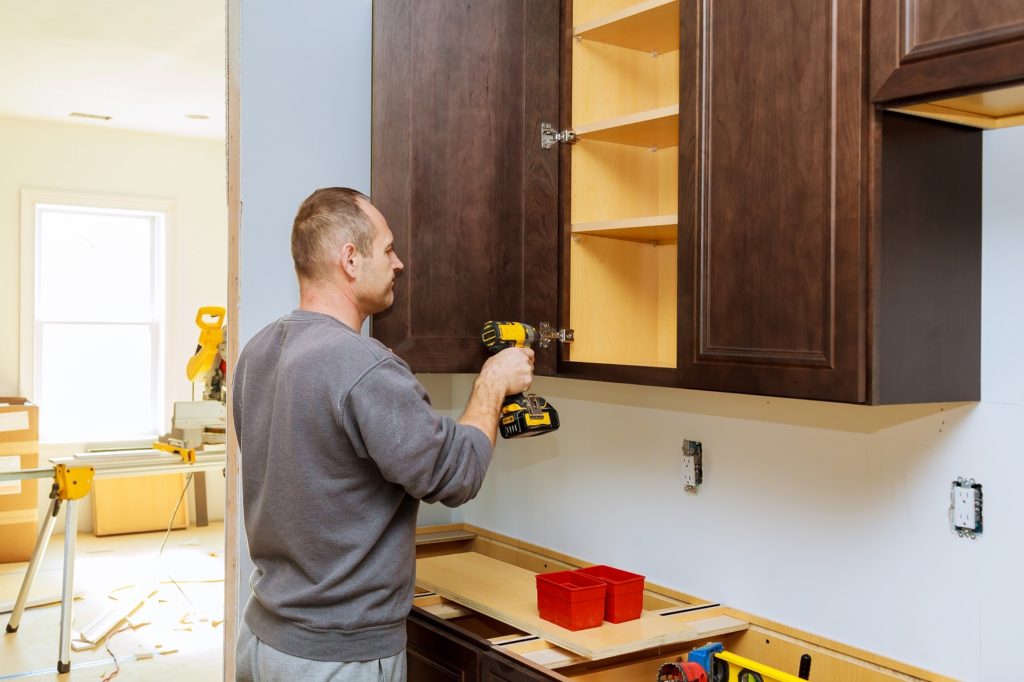 Updated Cabinets and/or Hardware
If your cabinets and drawers are looking a little dated, you can update them on a budget by painting them a new color or replacing the hardware (handles and knobs) with something more your style. Updating your cabinets is a great way to give your kitchen an instant facelift on any budget.
Open Shelving
Another popular way to refresh your kitchen is by adding open shelving. Open shelving can make your kitchen feel taller and bigger without doing any major renovations! You could do this by installing floating shelves, adding an open pantry, or removing cabinet doors. The creative possibilities for open shelving are nearly endless and available for a wide range of budgets.
New Window Treatments
Window treatments are often one of the most overlooked components of a kitchen. To give your kitchen windows some new life, try experimenting with different types of shades or blinds, curtain lengths, colors, and patterns, or simply remove any outdated treatments for a minimalist bare window look.
Modern Fixtures and Finishes
While it may not be within your budget to update all of your kitchen fixtures or finishes at once, you might be able to update one thing (or a few smaller things) that will make a big difference in the way you use your kitchen. Whether that involves investing in a new countertop or updating a sink faucet, choose something that will make your time in the kitchen that much nicer each day.
If you're looking to freshen up your kitchen without setting aside a huge budget, there are many DIY ways you can do so—or you can contact your local remodeling contractor to complete the job for you. What's the best way you've updated your kitchen on a budget? We want to know!