At the end of a long day, you're probably looking forward to some rest. While you might not consider winding down before bed to be crucial, it's actually an important part of your sleep routine! Get ready for a good night's sleep after your busy day with these six activities to help you relax before bed.
Turn Off Screens
The bright light from your phone, computer, and TV can have a negative impact on your sleep quality and keep you up at night. Try to limit your screen time in the last 30-45 minutes before bed to let your eyes and mind rest and get ready for sleeping.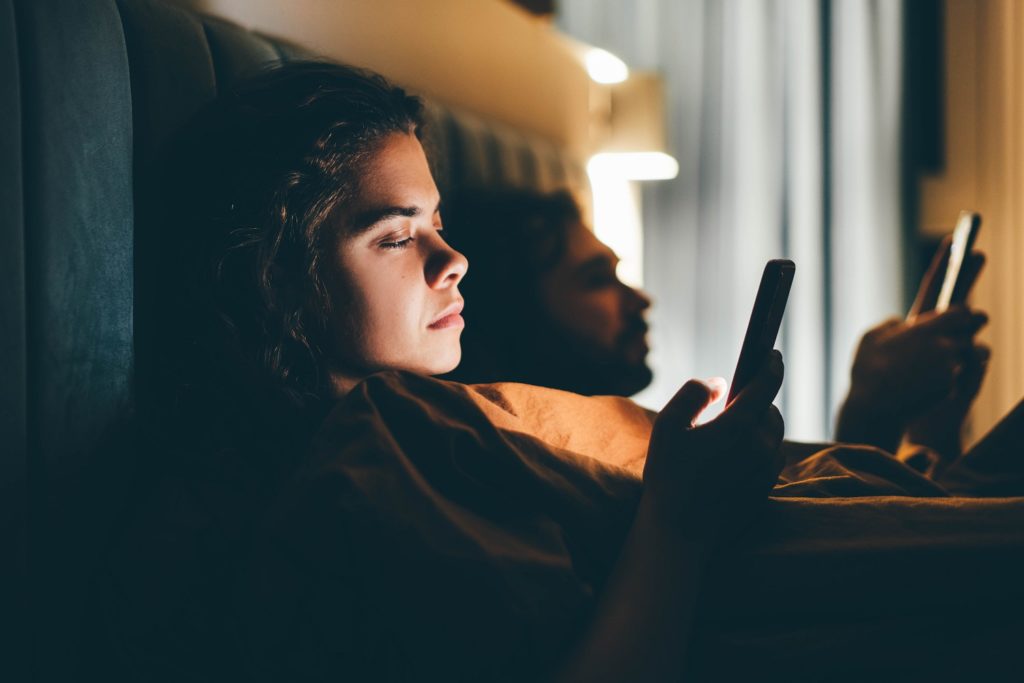 Read a Book
Reading from a physical book or e-paper device (such as a Kindle) is a great way to wind down before bed. Turn the lights low, pull up your covers or grab a cozy blanket, and pick a book that you're looking forward to reading—but don't stay up too late reading it!
Stretch and/or Meditate
Another simple way to relax before bed is by stretching or meditating—or both! Take the time to do a gentle yoga routine, or try a deep breathing exercise to help your body slow down. Adding these exercises to your nightly routine can calm both your mind and body and get you ready for a good night's sleep.
Journal
Taking some time to journal your thoughts at the end of the day can be a great way to clear your mind before bed. Set a goal for yourself (i.e. "Write for 15 minutes") and try it out for a few nights to settle into a routine!
Take a Warm Bath or Shower
A warm bath or shower can be extremely relaxing at the end of a long day and can also help you wind down before going to sleep. Consider learning how to safely add lavender or rose essential oils to your bath for a calming, aromatherapy-like experience, or hang eucalyptus around your showerhead for a similar result during a shower.
Brew Some Tea
A warm cup of herbal tea is a common and effective way to relax before bedtime and sleep well throughout the night. You can choose from a variety of teas depending on what you're looking for, but make sure whichever tea you choose is caffeine-free. Popular choices include chamomile, lemon balm, and lavender teas!
If you are experiencing insomnia or having serious trouble falling asleep, make an appointment with your primary care provider to discuss your options.