Your child is constantly growing and needing new clothes almost every year, but don't be too quick to toss their old clothes. While one great idea is to donate the clothes to your local thrift store or clothing drive, you can also repurpose a few things with one of these three creative methods.
1. Turn Old T-Shirts Into a Quilt
Consider sewing your child's old T-shirts into a quilt. This is a creative option to help your child be able to keep their old favorite shirts and think of the memories they made when wearing those shirts. If you can't make one yourself, a friend or relative may have a knack for quilting—and if you do not know anyone that can make you a quilt, consider taking your child's shirts to a local craft business or an online vendor who offers T-shirt-to-quilt services.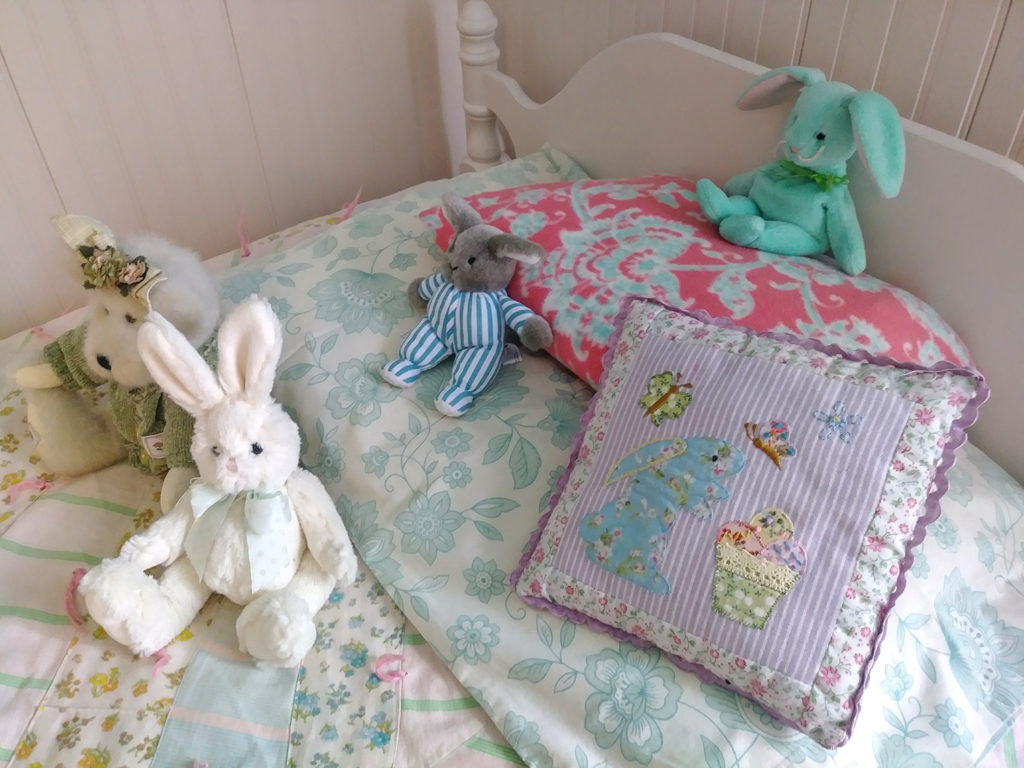 2. Put Old T-Shirts on Teddy Bears
Skip the trip to the store to get teddy bear-exclusive clothing. You can hand down your child's clothes to their teddy bears and plushies so they can customize how they look.

A standard-sized teddy bear can wear a preemie-sized onesie or a T-shirt that is sized for 3–6-month-old babies. If you have a newborn child who just outgrew these clothing sizes, consider keeping them aside for their teddy bears.

A jumbo bear can wear bigger children's clothes such as sizes 10/12, 14, and 16. Try the clothes on the jumbo bear to see what clothing sizes fit on it based on its size.
3. Frame a Favorite Onesie or Shirt
If you had a favorite shirt or onesie from your child's infancy, or if your older child had a favorite shirt they outgrew and didn't want to give up, consider framing it. Measure the shirt to see what frame dimensions you will need. You can do this project yourself by finding instructions online or have a crafter professionally complete the project for you.

This would make a great gift idea for an older child so their favorite shirt "lives on" in a special way. Framing an old onesie would also make a great gift to hang in a 1–2-year-old's bedroom.

Just because your children have outgrown their clothes doesn't mean you have to get rid of them. There are plenty of creative ways to get crafty and repurpose them.