Have you seen the leaves changing? Fall is just around the corner, and with it comes cooler weather, the return of school for some, and fun seasonal activities. Looking for family-friendly fall activities to do this season? Look no further! Here are a few of our favorite ideas.
1. Visit a Pumpkin Patch
Going to a pumpkin patch during fall is a classic activity for many reasons. First—and most importantly—pumpkins are in season from September to November, which means there will be plenty of nearly every size and variety to choose from. You and your family can choose the pumpkins that are perfect for carving or decorating! Many pumpkin patches also have additional activities like hayrides, corn mazes, and/or small petting zoos! If the forecast is chilly, make sure to bundle up before you go.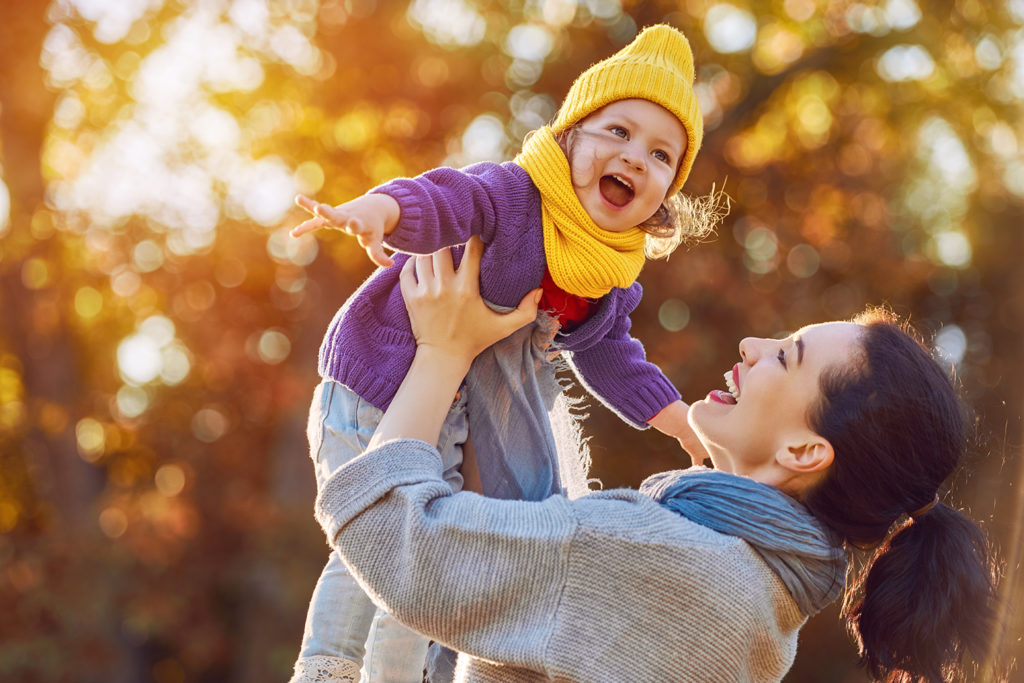 2. Go Apple Picking
Apple picking is another classic fall activity. If you have an apple orchard or farm in your area, apple picking is a great way to get outside with the family and enjoy some crisp fall air. Be sure to plan this trip while apples are still in season, or contact your local farm ahead of time to make sure they are open for picking. The apples you pick can be used in a variety of recipes, including homemade pies, applesauce, or apple cider!
3. Go on a Nature Walk or Neighborhood Scavenger Hunt
Going for a fall walk is another great way to enjoy the season. Dress your little ones in warm layers, and take them out to look at all of the cool color changes happening around you! You can also turn this into a scavenger hunt by having your child search for specific items on their list while walking—this could include different-colored leaves, pinecones or acorns, or mushrooms! If you want to get crafty, you and your children can press the pretty leaves they find and use them in various crafts or decor projects for fall.
Fall is a great time of year to enjoy activities with your family. Whether you visit the pumpkin patch, go apple picking, or take a nature walk together, there are many things that can be enjoyed during this season. Do you have a favorite family-friendly fall activity that we didn't mention? We want to hear about it! Tag us @WhirLocal on Facebook, Twitter, or Instagram.