Whether you've been working remotely for a while or have just started working from home (WFH), having a dedicated desk or office space can make a huge difference in your WFH life. Here are a few tips to consider when setting up (or rearranging) your home office.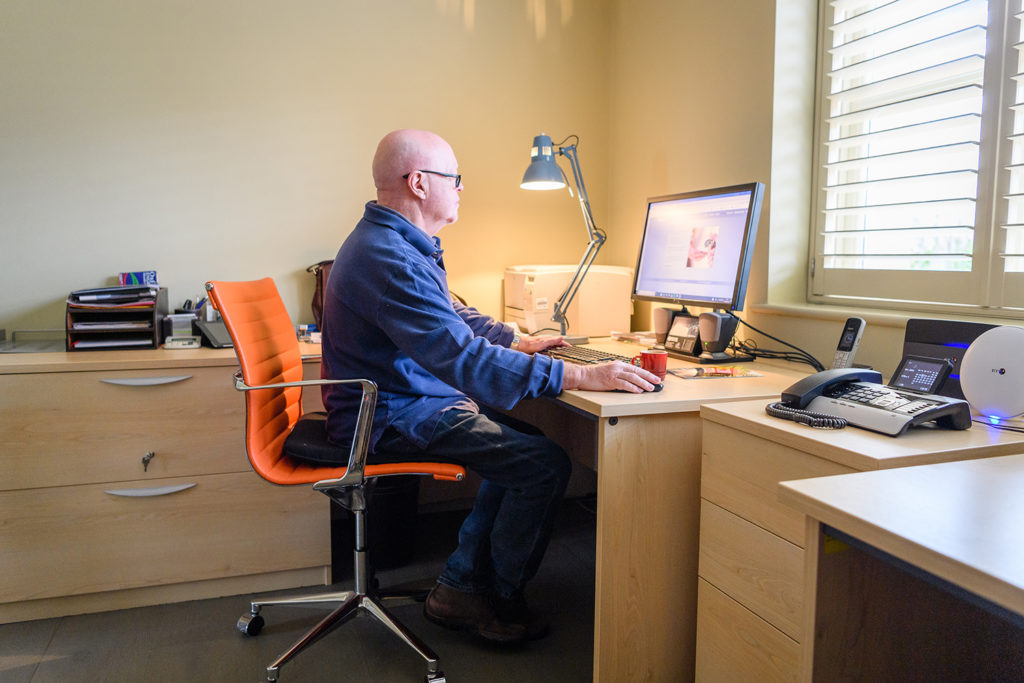 Choose a Good Location
The first step is selecting the best area for your home office. The best location to choose usually depends on your home size and structure. For instance, if you have a spare bedroom in your home, consider using it for an office space. You may also be able to utilize a window nook or second living area if you have the space. Or, if you don't have a dedicated room, you could rearrange furniture as needed in order to fit a desk and office chair. Regardless of the area you choose, it should be large enough for your workspace, be able to access the internet, and have enough electrical outlets to meet your needs.
Consider the Lighting
Another factor in setting up a home office is the lighting. When working on a computer, you want to make sure your workspace is well-lit and not adding additional strain on your eyes. Adequate natural lighting can help reduce eye strain and boost your overall mood, and quality lamp lighting can enhance the brightness of your workspace.
Prioritize Your Comfort
It can be tempting to sit on the couch or use a dining chair when working from home. However, working long hours while your back is uncomfortable can cause serious posture issues. Investing in an ergonomic chair or adjustable back support can provide comfort and encourage proper posture throughout the day. Remaining comfortable while working can boost your mood and productivity (and save you from a trip to the chiropractor).
Get the Right Tech and Office Supplies
When working from a home office, it's crucial to opt for tech and office supplies that best suit your needs. For example, if you frequently need to scan documents or print forms, an essential office appliance would be a printer/scanner. For those who often make calls from the company number, you may need to set up an office phone or Voice over IP (VoIP) application. You may also want to set up a secure filing cabinet for sorting and storing important or confidential documents.
For a smooth work-from-home experience and a healthy work-life balance, it is essential to consider the nature of your home office. For more ideas or to get started, visit your local office supply and furniture store today!