Meet Spencer Adkins, the Energetic Owner
Are you new to the Woodburn area, or are you a long-time resident looking for a convenient car wash with the friendliest staff and a commitment to personal service? We have some exciting news for you! Spencer Adkins, the fun and energetic owner of Personal Touch Car Wash, is ready to introduce his business to the neighborhood and become an integral part of the community.
A Newcomer with a Vision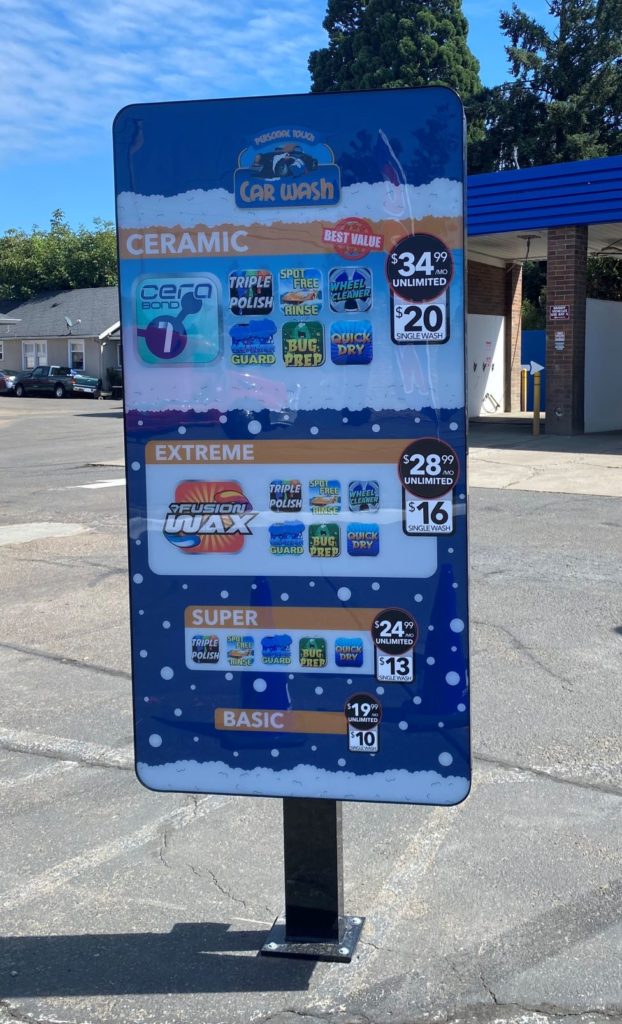 Spencer may be new to the Woodburn area, but his enthusiasm and commitment to the local community are evident. While he technically lives in Corvallis, he's excited about getting to know the businesses and people in Woodburn better. He's been enjoying the local restaurants and noted that Arctic circle has a soft spot in his heart because his grandpa owned 5 of them throughout the Medford / Grants Pass area. Clearly, entrepreneurship runs in the family, and as someone who loves to help others, Spencer's journey has been marked by a passion for hard work and a determination to make a difference.
Family-Centric Values
Spencer's family plays a significant role in his life. He has a lovely wife and two daughters, aged 14 and 4, representing a significant age gap that keeps life interesting. His dedication to his family extends to his community involvement as well.
The Journey to Entrepreneurship
Spencer's path to entrepreneurship is inspiring. He started his business in 2009, at the age of 24, after graduating from college during a challenging economic period. Initially, he worked as a bartender due to the limited job opportunities at the time. However, his hard work and perseverance paid off as he transformed his business into something significant, providing career opportunities and benefits to his employees.
What Sets Personal Touch Car Wash Apart?
Personal Touch Car Wash stands out in the neighborhood for its unwavering commitment to excellence. Spencer and his team strive to be the best every day, continually improving their services and addressing customer feedback. They are not just your average car wash, offering automated car wash services and self-service options, Spencer and his team are dedicated to providing you with a clean vehicle, whether you prefer to do it yourself or leave it to the experts.
Giving Back to the Community
Community involvement is a core value at Personal Touch Car Wash. Spencer and his team are committed to giving back to the community, particularly by supporting children and veterans. They often donate car washes to support various charitable causes and are open to new ways to make a positive impact.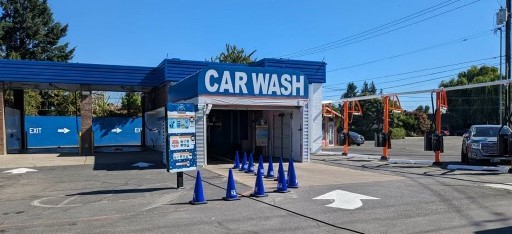 What's Next for Personal Touch Car Wash?
Spencer and his team have exciting plans for the future. They've recently completely renovated the old Purdys Car Wash, bringing in new equipment, including a state-of-the-art vacuum system that will be free to the public once it passes inspection with the city.
Connect with Personal Touch Car Wash
If you're eager to learn more about Personal Touch Car Wash or meet Spencer and his team, they invite you to visit their location. They're enthusiastic about getting involved with the Woodburn community and are open to feedback to continually improve their services.
With successful locations throughout the Willamette Valley, Personal Touch Car Wash is a testament to hard work, dedication, and community spirit. Spencer Adkins and his team are excited to welcome you and your vehicle to their business, and they can't wait to become an active member of the Woodburn neighborhood. Visit their website at personaltouchcarwash.net or give them a call at (971) 231-9274 to learn more or schedule a visit.
Featured Business

432 N Pacific Hwy
Woodburn, Oregon 97071
(971) 231-9274