When it comes to elder care, there are several options available—and it can be tricky to figure out which one is right for you or your loved one. Let's go over a few common types of elder care: in-home care, assisted living, and nursing homes.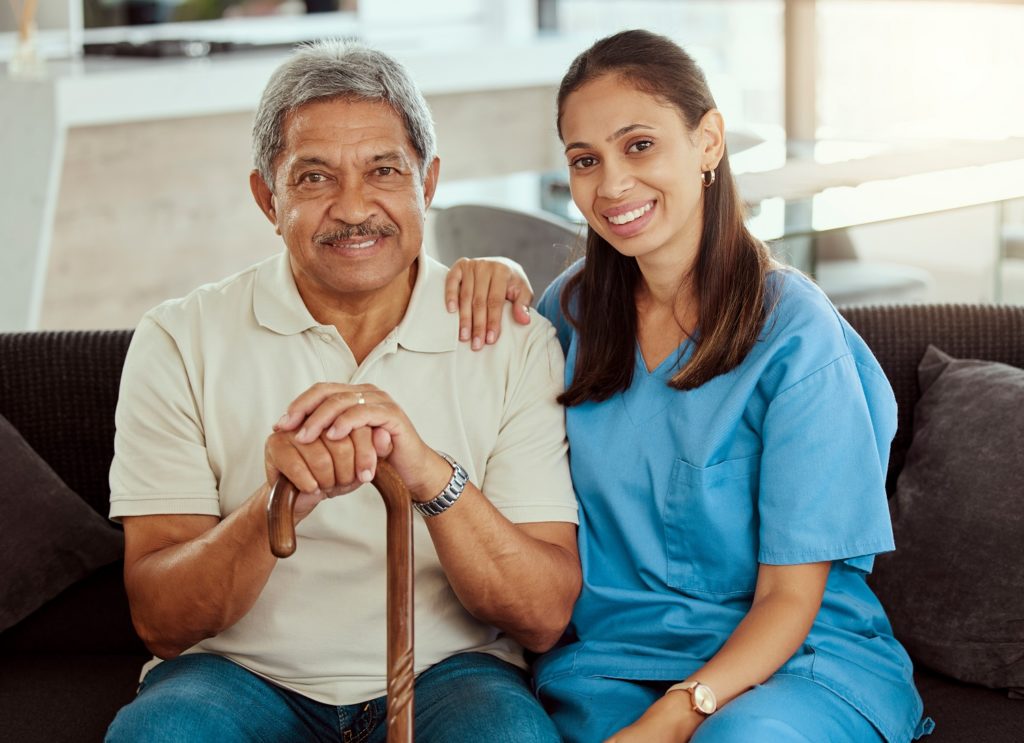 In-Home Care
In-home care allows seniors to continue in the comfort and familiarity of their own homes, and it can be less expensive than nursing home care. It also affords one-on-one attention from a caregiver and is less disruptive to the senior's routine.
Services vary, but they typically include meal preparation and cleanup, housekeeping, laundry, monitored bathing and grooming, running errands, and light exercise routines. Seniors can also expect help with eating and moving around the home.
In-home care is usually provided by certified senior caregivers, though some services include care from medical professionals. Seniors who struggle with feeling isolated can benefit from the companionship that personal in-home care provides.
Assisted Living
Assisted living facilities offer a safe and supportive environment to seniors who need some assistance with their activities of daily living (ADLs). Facilities typically provide private or shared apartments, as well as meals, social activities, and healthcare services.
Seniors in assisted living are generally more independent than those in nursing homes, but they do receive help with activities such as bathing, dressing, and grooming.
Additionally, assisted living facilities often offer and encourage social and recreational activities. These can introduce a sense of community and help to reduce boredom and isolation, and they make assisted living a great option for elders who want to maintain an active and social lifestyle.
Nursing Home Care
Nursing home care is appropriate for seniors who require 24-hour supervision and assistance with multiple ADLs. Seniors in nursing homes receive around-the-clock care from nurses and other medical professionals. This care can include monitoring vital signs, dispensing medication, and providing rehabilitation therapies.
Nursing home residents typically have a private or semi-private room and access to communal areas such as dining rooms, lounges, and gardens. Nursing home care can be expensive, but it is sometimes covered by health insurance plans such as Medicare and Medicaid.
How to Decide on the Right Type of Elder Care
Deciding what type of elder care is right for you or your loved one can be difficult. The most important factors are health and safety for the senior. Other factors to consider include affordability, availability of care, and the senior's lifestyle and preferences.
Having an honest conversation with a doctor or other healthcare professional can help clarify what type of care is needed. The appropriate type of elder care may change over time. The needs of seniors can shift as they age, so be sure to revisit the decision periodically and make changes as needed. With the right elder care, seniors can continue to live safe, happy, and healthy lives.