Valley Pest Control Llc's Blog


Valley Pest Control LLC

(503) 468-8209
5/5
based on
10 Reviews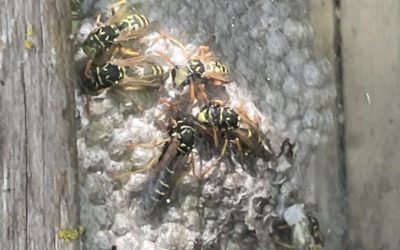 Hornets, wasps, and yellow jackets are the three main groups of "bees" that we can exterminate. These three are more aggressive then your honey bee or bumble bee, with the Bald Face Hornet being …


Valley Pest Control LLC

(503) 468-8209
5/5
based on
10 Reviews
These ants are moving out of a heated situation, next to my fire pit at home I saw some little black ants moving frantically. Literally there name is little black ant, not your sugar ant but more of …


Valley Pest Control LLC

(503) 468-8209
5/5
based on
10 Reviews
Nope that's just a lot of rain! It has been an unusually wet spring this year and with the more than normal water dripping down in the valley, it brings some odd pest behaviors. First, we are st…


Valley Pest Control LLC

(503) 468-8209
5/5
based on
10 Reviews
SPACE, the final frontier... These guys don't live in Outer Space but they do like to live in the wood space of your home, they also don't pay rent! They will build nests inside the wood within y…


Valley Pest Control LLC

(503) 468-8209
5/5
based on
10 Reviews
Here comes the STING!!! 
With over 3,600 species of bees in our area, you should contact Valley Pest Control if you are struggling with a bee problem. You don't want to hurt beneficial bees…


Valley Pest Control LLC

(503) 468-8209
5/5
based on
10 Reviews
Here they come: The ants go marching one by one, hurrah, hurrah.
Tis the season for those pesky small ants. Contact us today for our $199 Special!!!