Keizer's Roundabout Featured in Salem Statesman Journal's weekly series, "Why is that?"
As part of an engaging weekly series by Capi Lynn, with the Salem Statesman Journal, answering "Why is that?" questions about Salem and the Mid-Valley, this article highlights one unique aspect of the beautiful city of Keizer, Oregon.
Read the full article entitled, "Brightly Colored Cows Are Twirling Hula Hoops in Keizer's Roundabout. Why is that?" dated Nov. 1, 2023 on the Statesman Journal website.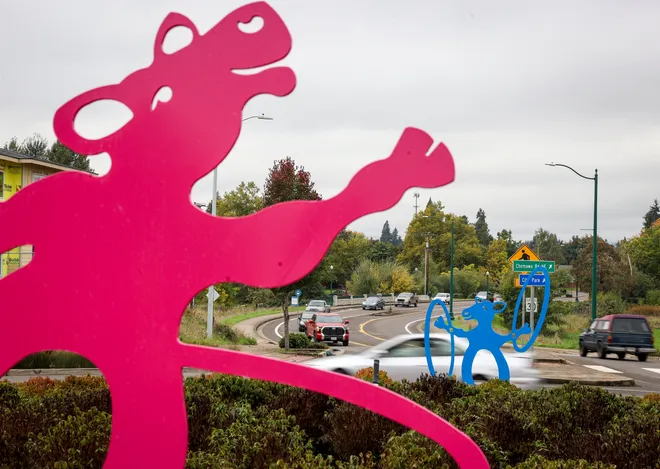 The Keizer roundabout has sculptures of hula hooping cows in the center island near Verda Lane and Chemawa Road. Photo credit: Abigail Dollins/Statesman Journal
The Keizer Community Foundation is very proud to preserve a little corner of Keizer.