Grant Services of America, Inc.
0/5
based on
0 Reviews
Write a Review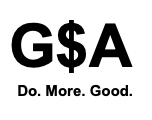 Win thousands of dollars to support your mission. Maximize the impact of your efforts. Help more people. Preserve more history. Build more houses. Create more art. Accommodate more guests. Provide more jobs. Teach more skills. Establish more diversity, equity and inclusion.  Do. More. Good.
How it works:
Schedule a free 30 minute consultation
Retain G$A to:

Develop projects and programs
Generate funding plan
Identify potential funders
Establish the narrative
Submit and win grants

Do. More. Good.
Grant Services of America, Inc. has not received any reviews yet.
If you have done business with us recently, we would
love your feedback
!