WhirLocal.io Announces Free Content Publishing Tools
We're all in this together.
That's why we're committed to supporting our small business customers during these uncertain times.
Since "content is king", we have decided to unlock three of our most popular content publishing tools for all members. These used to be part of our "Go" membership plan. They include:
Offers: Showcase special offers
Blog Posts: Post news and updates about your company
Projects: Showcase project with photo galleries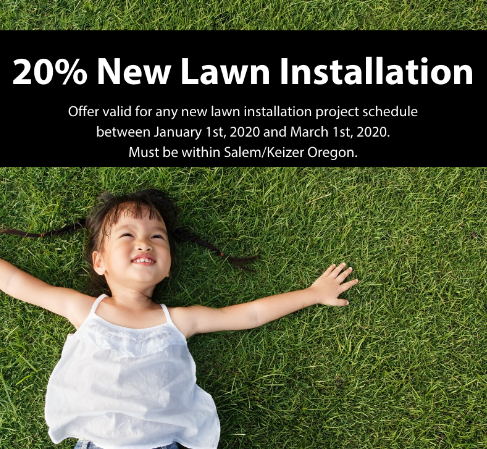 As small businesses, now more than ever, we should be capturing and creating content, sharing that content everywhere, and promoting our best content.
Our (now free) content publishing tools make it possible for even the smallest of businesses to use WhirLocal.io to capture and create new content and use our content syndication framework to share that content everywhere.
Post updates for customers. Show off your work. Attract new customers with money-saving offers.
Plus, with our new "Groups" feature, you can share your content simultaneously into any groups that you belong to. These are perfect for networking groups, chambers of commerce, associations, community-driven websites, and so much more.
Our basic membership plans now include the following features:
Neighborhood Business Profile
Lead Capture Form
Generate WhirLocal Reviews
Virtual Recommendation Wall (recommend up to 5 other businesses, and be recommended virtually unlimited times)
Generate Referrals
Showcase Offers
Publish Blog Posts & Updates
Show Off Your Work With Project Galleries
Contact Manager (Up to 100 uploaded contacts, virtually unlimited 'earned' contacts)
Unlimited Group Membership (you can belong to as many groups as you'd like, such as your networking group, chamber of commerce, association, and more)
Content Syndication & Sharing Tools (manually share your content, i.e. reviews, offers, blog posts, and projects to your social media channels, push content to groups you belong to, and even syndicate to your social media channels automatically via Zapier).
WhirLocal.io is more than just a software platform. We're transforming local marketing and building stronger communities.
We're here to help.
Our support is available via our email helpdesk and phone
Help docs to get you started
Daily WhirLocal Live sessions via Zoom to show how to leverage the WhirLocal platform, answer your questions, and even just hang out and support each other.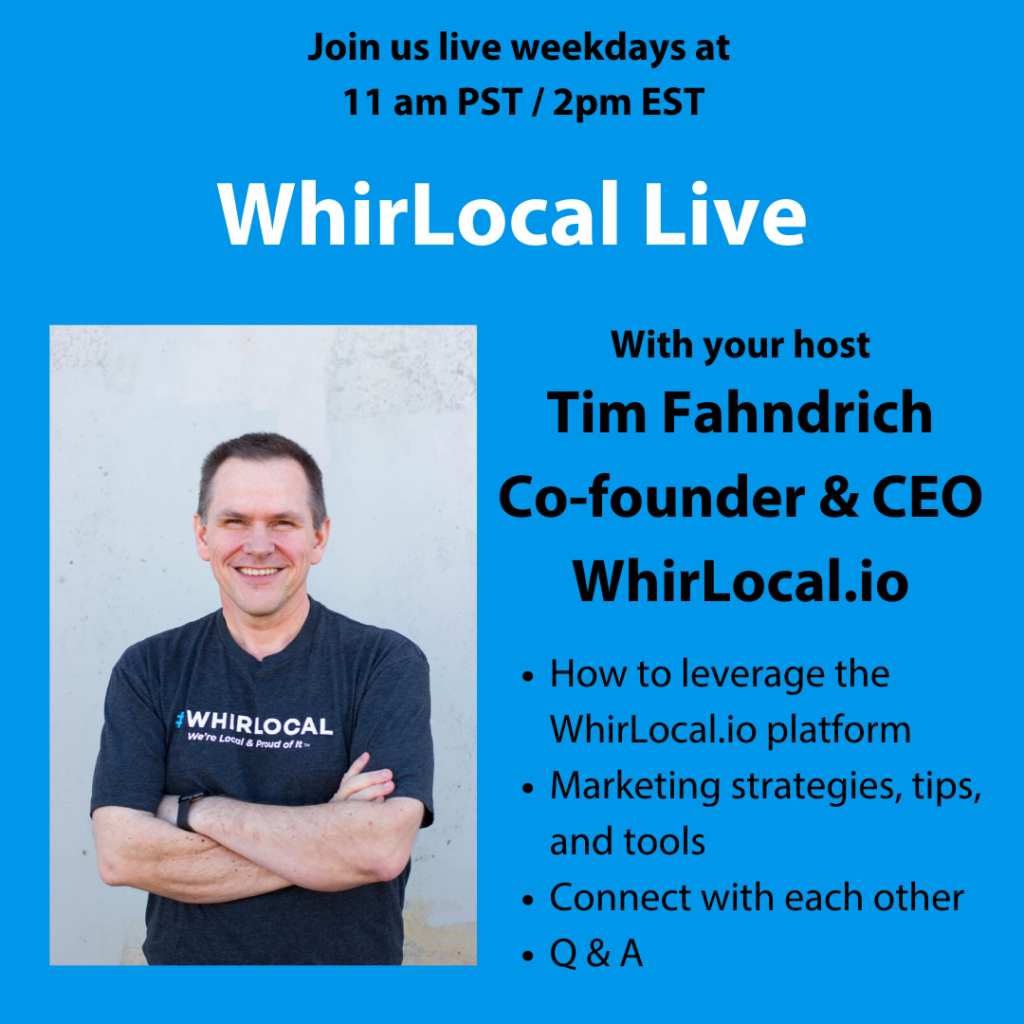 Let's Keep Moving Forward!
We're in this together. We're better together. And, we'll pull through this together.
[easy-pricing-table id="449262″]