Tips to Encourage Helmet Wearing in Children
Wearing a helmet is important. In fact, wearing a helmet is so essential for your safety that wearing one reduces your risk of injury by more than 50%. This is especially true for children, who tend to be less coordinated, and are more likely to sustain serious damage. However, getting your child to wear a helmet isn't always easy to do. Thankfully, there are a few tips that you can follow to help encourage your child to wear a helmet.
Decorate It
Children are excitable, and they love to express themselves. If your child is struggling with helmet-wearing, it may be a good idea to let them decorate it. When you make your child feel like they're having some sort of choice in the matter, they're more likely to embrace it.
You can make an event out of the helmet decorating, and even get special stickers to put on the helmet. If you'd like to let your child personalize their helmet even more, let them color on their helmet with a permanent marker or have their name engraved or etched onto the helmet itself.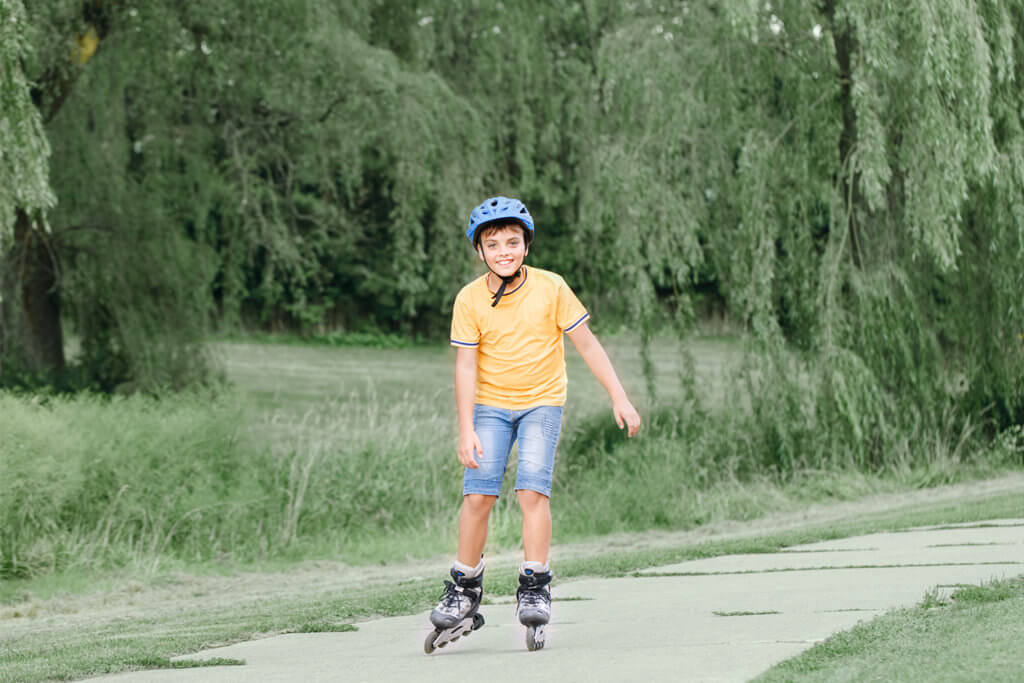 Let Them Pick
Another great tip to encourage helmet-wearing would be to let your child pick out their own helmet. By getting your child excited to do so, you'll also make them excited to wear one. Make the shopping trip a big event, and allow your child to pick a helmet they like, permitting it fits them properly.
This lets your child feel like they have some aspect of control over the situation, and is more likely to make them excited to try out their new helmet. They'll also feel a sense of pride over their choice, which will help with continuous use.
Remind Them of Consequences
Sometimes, your child will have to be reminded of what can happen if they refuse to wear a helmet. Tell your child of the scary things that can happen if they aren't wearing their helmet, without going into any graphic detail. Make sure your child is aware of the risk that is involved with not wearing a helmet, and let them know how important it is for them to protect their heads and stay safe.
Helmet-wearing is very important for safety and health. However, we understand that things happen; should your child need care that is non-emergent, our office is happy to help in person or with a telemedicine appointment.
Do you have more questions about safety practices for children in Salem Oregon? Talk to our staff at WFMC Health or become a new patient today!