Storefront Design and Installation in New York & New Jersey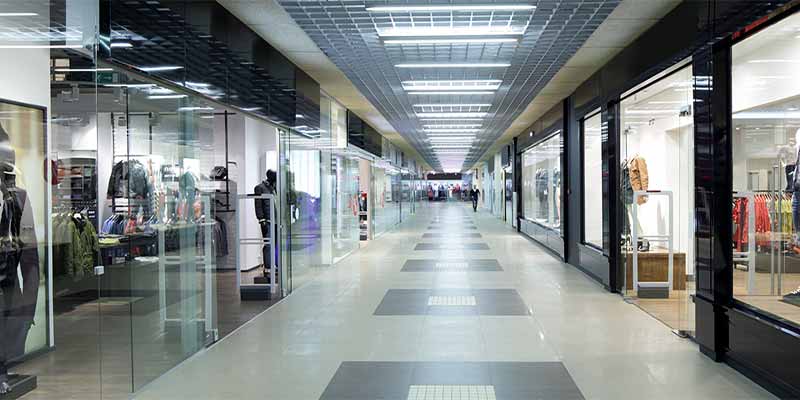 Storefront Glass Systems
We are bonded, licensed, and insured
We have extensive experience in designing, building, installing and replacing everything from curtain walls and storefronts to entrance commercial storefront doors and all-glass railings. Our projects range from a single door to tens of thousands of square feet of glass. We have the knowledge to address virtually every commercial glass need. We work with top architects and are among the best-rated storefront construction companies in NYC.
All New York and New Jersey retail businesses need to appear professional, modern, and most important of all- inviting. The physical location of your store can draw more visitors with a striking glass design that entices passersby. Review the samples of storefront construction on this page for a glimpse into the creative process installations of other constructions in New York.
Your storefront design can reflect the personality of your business. It doesn't have to look like every other business along your street or in the mall. Our company can translate your ideas and dreams into a design you'll be proud of. All while accomplishing your goals. Trust our installation experts when it comes to your design, the most important asset: your business.
Creative Design Delivers Successful Storefronts
NYC storefront design experts at Sky Windows specialize in commercial storefronts for discerning customers. Keeping your aesthetics and concerns firmly in mind, they can design a modern storefront in Manhattan or anywhere in the Tri-State area. Glass and aluminum installation have many artistic and functional applications to create the perfect solution:
Frosted glass storefronts. People are naturally curious, and frosted glass produces an air of mystery: what's behind there? Shield your customers' privacy stylishly if you own a bed and bath or mattress store. Frosted glass also offers a beautiful backdrop behind a clear display.
Glass canopies over your entrance. Canopies protect your customers while making your New York City business stand out. You can choose your construction from a variety of options to capture the look you want. Prospective customers can examine your merchandise from under your canopy.
Clear glass storefronts. The most common choice shows off your merchandise, but it also lets light spill into your store, helping make your interior bright, cheerful, and alluring. Window displays behind clear glass have existed for decades because they draw in customers. Opt-in for a glass storefront construction in NYC.
Stained glass storefronts. This artistic option can bridge the creative gap between a modern establishment and an older neighborhood. Stained glass achieves a look that entices a broad range of shoppers. Use a little or a lot to hint at what's inside your store. We provide the best quality thick glass construction options.
Read more at https://www.skywindowsnj.com/services/storefront
Working Hours:
Monday-Friday: 8am to 6pm
Saturday: Closed
Sunday: Closed
Payment: cash, check, credit cards.
Sky Windows and Doors
2545 Stillwell Ave,
Brooklyn, NY 11223
(718) 517-9178
(888) 759-5963
https://www.skywindowsnj.com
Keywords: Contractor, storefronts, window installation, replacement windows, glass railing, vinyl windows, aluminum windows, doors, mirror installation, curtain walls, glass canopies, glass canopy nyc, glass canopy brooklyn, window installation nyc, storefront windows nyc, storefronts nyc, glass curtain wall nyc, triple pane windows, storefront doors, storefront windows, reglazing windows, glass canopy, storefront glass, glass partition walls, office wall dividers, sliding glass walls, aluminum storefront doors, curtain wall installation, storefront door, sliding glass wall, glass storefront, window repair nyc, aluminum glass doors, storefront window, commercial aluminum windows, florida room designs, glass wall partitions, glass porch enclosures, glass wall dividers, glass storefront doors, vinyl curtain walls, glass patio covers, replacement insulated glass panels, inside glass doors, store front window, storefront canopy, frameless glass wall, interior glass railing systems, glass office dividers, storefront windows and doors, storefront designs, glass wall partition, brooklyn windows, nyc windows, residential aluminum windows, three pane windows, window replacement nyc, free standing partition walls, glass store front, glass wall installation, store front ideas, glass storefronts, glass divider wall, window glass replacement nj, entrance ways, windows brooklyn, residential curtain wall, wall windows and glass, window canopy designs, interior curtain wall, office wall divider, frameless glass walls, wall dividers nyc, curtain wall window.