Bookkeeping For Small Business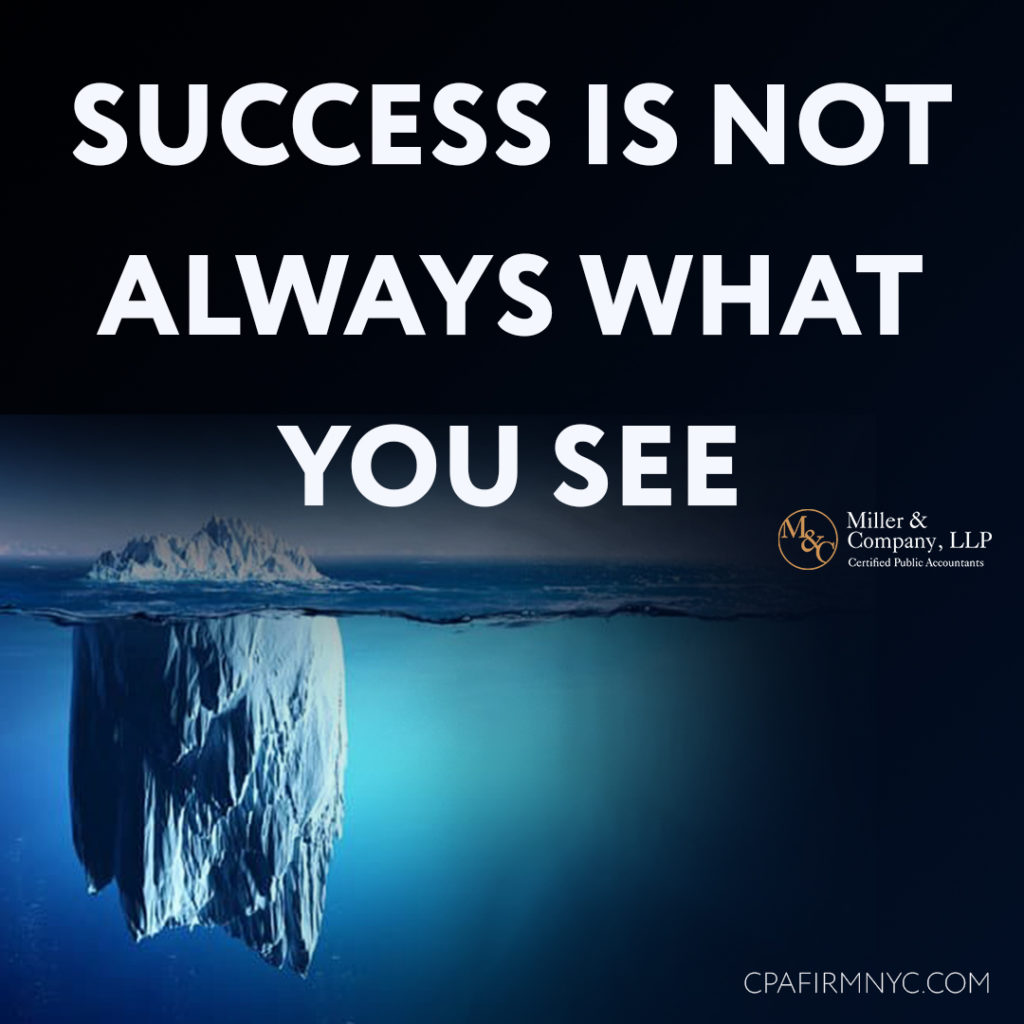 No one wants to do the business bookkeeping, but it's one of those things that absolutely must be done — and done well. If you want to continue focusing on your business strengths, hire a professional bookkeeping for small business firm. You can enjoy your freedom — both personally and professionally — when you rely on the services of a professional accounting firm.
Miller & Company manages your books so you can spend your time doing what you do best: running your business. Call today for free consultation Miller & Company LLP, NY Certified Public Accountants.
The great Roman philosopher Epictetus said that, "Wealth consists not in having great possessions, but in having few wants." Your wealth buys you freedom to run your business in a manner that suits your life. Spending inordinate amounts of time on your small business bookkeeping shouldn't take up your precious moments.
In Manhattan and the surrounding New York metropolitan area, Miller & Company stands out as one of the best accounting firms. They ensure your books are consistently updated to the highest standards.
MINDING THE BOOKS
To truly understand your goals and your needs, your personal CPA must walk in your shoes. You need an accounting firm that knows what success looks like and what it means to you. Your bookkeeping for small business NYC requirements aren't like those of every other business. You have very specific needs that require special attention.
Miller & Company doesn't offer a one-size-fits-all approach to small business bookkeeping. Instead, you get to enjoy a partnership with your personal accountant, who treats your business like you do. Only someone who gets to know you can effectively handle your books.
As an independent small business owner and entrepreneur, you've got the basics of your industry down to a science. The professional accountants at Miller & Company are wealth managers who provide you with the accounting practices you need to thrive, starting with:
Cash flow management. All of your transactions at some point pass through your cash accounts, either as debits or credits. In addition to setting up processes and internal controls to manage your cash flow, your small business bookkeeper closely tracks the financial activity in your company.
Tracking and invoicing payments for your goods and services is an important small business accounting service that plays an integral role in your bottom line. This small business bookkeeping task has to stay consistently up-to-date and accurate to safeguard your success.
Just as receiving your due is important, paying your bills on time keeps you free to do what you do best and not worry about creditors, tax bills or other nuisances. Your Bookkeeping for Small Business in NYC or Queens should include automatic payments to ensure that you're never late and early payment plans that result in better deals.
If you have the kind of business that carries inventory, you need exceptional tracking programs to monitor and manually count those products on a regular basis. Build that into your NYC or Queens bookkeeping for small business plans.
Payroll. For many small businesses, payroll is their biggest — and most important — In addition to ensuring your team is paid accurately and on time, your personal NYC bookkeeping for small business service must include regular assessments of your payroll expenses.
Read more at https://www.cpafirmnyc.com/small-business-bookkeeping
Working Hours:
Monday – Friday: 9:00 am – 7:00 pm;
Saturday: 9:00 am – 4:00 pm,
Sunday: Closed
Payment: cash, check, credit cards.
CONTACT US
Miller & Company LLP
Queens, NYC
141-07 20th Ave, Suite 101,
Whitestone, NY 11357
718-767-0737
Miller & Company LLP: CPA of NYC
Midtown Manhattan, NY
274 Madison Ave, Suite 402,
New York, NY 10016
(646)-865-1444
Manhattan, NYC
18 East 48th Street, #1001
New York, NY 10017
(646) 367-3726
Washington, DC
700 Pennsylvania Ave, SE, Ste 2050
Washington, DC 20003
(202) 547-9004
Keywords: accountant nyc, cpa firms in nyc, manhattan cpa, cpa manhattan, best accountants nyc, manhattan cpa firm, manhattan accounting firms, best small business accountant, best cpa firm, best tax accountant, tax accountant manhattan, tax cpa manhattan, top nyc accounting firm, midtown manhattan cpa firm, accounting firms in manhattan, best cpa firms, , irs payment plan, tax preparation, retirement planning, tax lien, deferred tax asset, tax levy, tax audit, small business accountants, tax planning, federal tax lien, audited financial statements, payroll accounting, small business bookkeeping, cash flow management, tax resolution services, business consulting nyc, irs audit triggers, expatriate tax, international tax accountant, forensic accounting nyc, qualified domestic trust, business registration nyc, certified audit, tax representation, pension audits, financial statement review, international tax planning, international tax consultant, irs innocent spouse, accounting services nyc, strategic planning nyc, business accounting nyc, cpa self employed manhattan, high net worth retirement planning