Safety is the biggest concern when taking anyone on a hike, but especially children. They have different needs and expectations that you will have to take into account when planning your hikes.
Choose a Child-Friendly Trail
Some hiking trails are easier to navigate than others. It's best to start with a local trail that is suited for those who are new to hiking. Steep inclines and rocky terrain can wear children out and put them in danger of getting injured. The older the child is, the longer the length of the trail they can handle. If this is your child's first hike and they are no more than 2 or 3 years old, one to two miles is the ideal length to start with.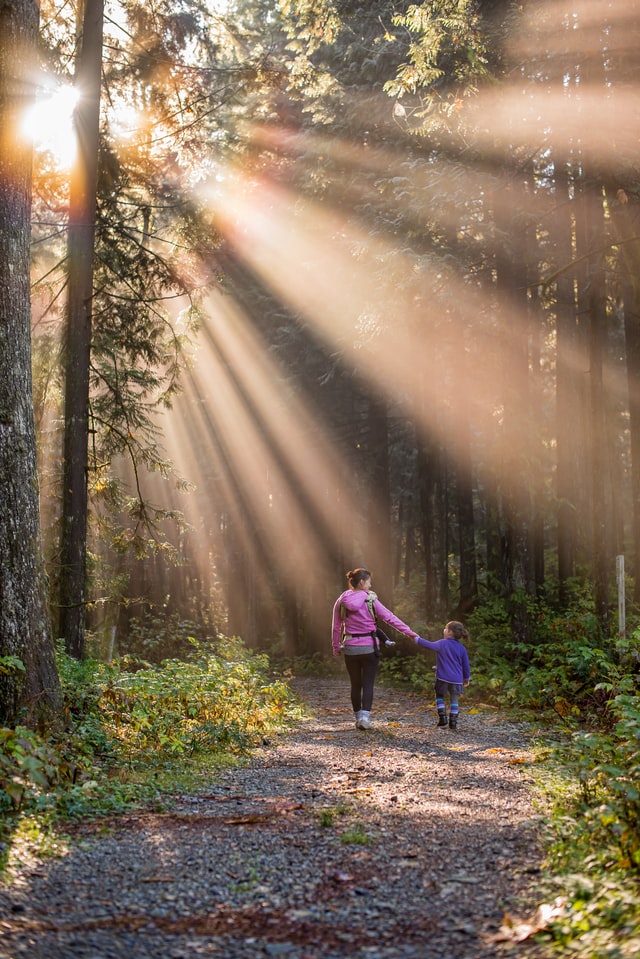 Choose Appropriate Clothing
The most important part of a child's hiking outfit is socks and shoes. Children should be wearing hiking socks, and they should be pushed up as high on the leg as they will go. Their shoes need to have an effective grip on the soles and provide enough ankle support for them to safely complete the hike.

It is also important to make sure they are wearing clothes that won't rub against their skin and irritate it. For this reason, leggings are a better choice than jeans. However, no matter what your child wears, it's important to equip them in clothes that are either water-resistant or quick-to-dry. A well-made rain jacket is also recommended in case the weather takes an unexpected turn.
Let Them Set the Pace
A fast-paced hike may be preferable to you, but it could make the experience miserable and unsafe for children. The best way to successfully complete a hike is to move at a pace your child is comfortable with and capable of maintaining. This includes planning for stops every few minutes, especially if your children need a snack or a drink in order to keep going.

Following these few tips can make the difference between having a successful outing versus an outing your children may never want to repeat. When everyone can enjoy themselves safely, it's more likely that all of the hikers will get more out of the outdoor experience.