Meal prepping is a great way to save time and money by preparing your meals ahead of time and eating them gradually throughout the week. While meal prepping takes a little bit of planning, it doesn't have to be hard! Here are 6 tips for meal prepping for those just starting out.
1. "Don't Bite Off More Than You Can Chew"
The key when meal prepping for the first time is to start out small. Don't overwhelm yourself with all your options. Since you have to cook and prepare multiple servings at once, it can be a lot of work at first to get comfortable in the kitchen. Start by prepping a few days at a time, and then move up to a full week. As you get more comfortable with the process, expand your horizons to more recipes or more variations!
2. Start With Something Familiar
When meal prepping for the first time, it's a good idea to prep food that you know and like. Start out with a recipe that you love and know how to make! Another tip is to try meal prepping recipes from blogs or cooking websites, so the whole process is easily outlined for you.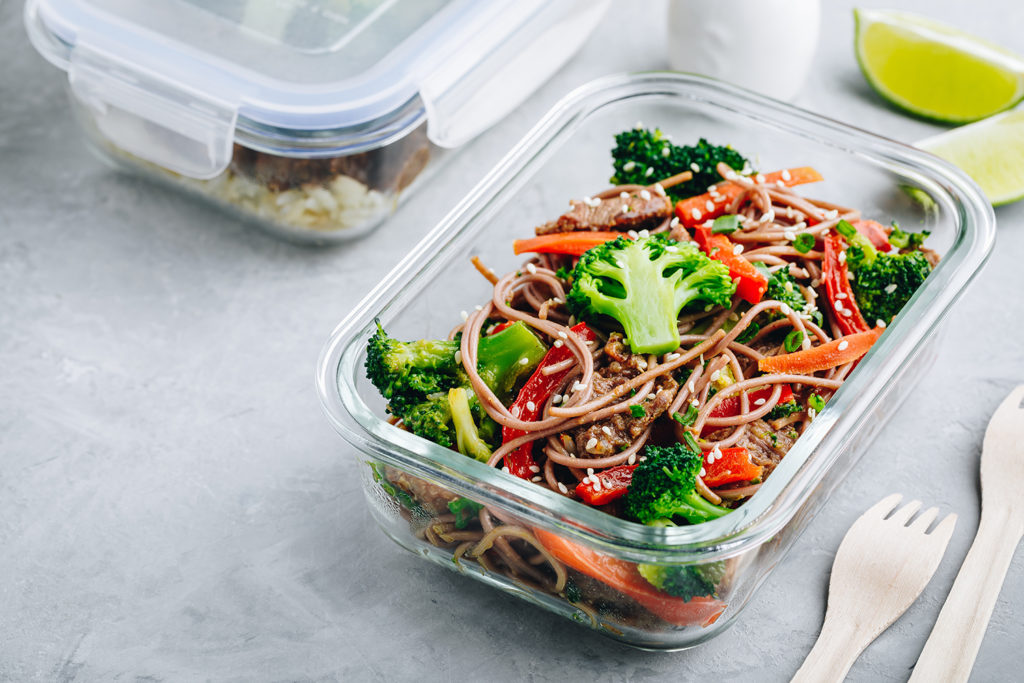 3. Invest in Food Storage Containers
One essential tool for meal prepping is a good set of food storage containers. Invest in some high-quality, airtight, and durable plastic or glassware to store your meal prep creations! High-quality containers will last a long time and make storing your meals in the fridge or freezer a breeze.
4. Keep Track of Everything
Taking notes or logging information as you meal plan can help keep your system organized. Consider using a notebook, calendar, or meal planning/prepping app to keep it all in one place! Keeping track of meal prepping can help you rotate through your recipes on a regular basis or highlight certain recipes as your favorites so you can remake them easily.
5. Use What You Have
Perhaps the best meal prepping advice is to use what you already have on hand. Don't go out and buy a ton of new ingredients just because you want to meal prep! Instead, start by getting creative with what's in your pantry or fridge. Combine ingredients you already have to make a meal and see how it goes. You may end up with something delicious that will become one of your go-to recipes!
6. Don't Forget About Snacks
Finally, it's important to meal prep healthy snacks in addition to meals, which can be eaten during the week in case of a busy day. Meal prepping healthy snacks is a great way to avoid reaching for "easier" unhealthy choices like chips or cookies.
Do you meal prep? If not, what's stopping you? We hope these tips are helpful if you decide to meal prep or plan in the future. If you're already a seasoned meal prepper, let us know your favorite meal prepping tips!