Do you have a home office but feel like you're constantly cramped for space? You're not alone. Many people are permanently working from home or finding new remote opportunities these days, and often don't have the luxury of an extra room or designated space to use as an office. Here are some great ideas for small spaces.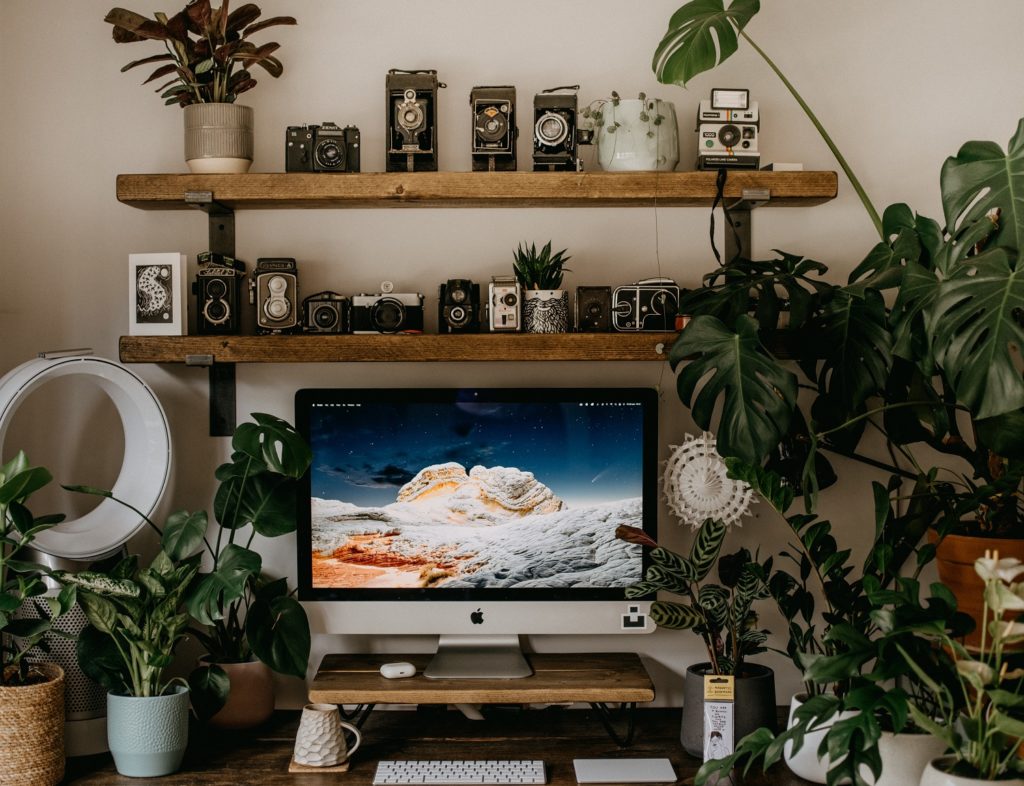 1. Get a Desk That Fits Your Space
You don't need a huge desk to be productive. You just need one that fits well in the space you have and allows you to use the necessary tools for your job. There are plenty of great options out there for small spaces.
If you don't have a lot of floor space, try a wall-mounted desk or fold-up desk. These desks take up very little space and can be a great option if you're short on square footage.
Another great option for small spaces is a corner desk. These desks use otherwise unused space and can help you maximize your square footage. No matter what kind of desk you choose, make sure it has enough storage for all your office supplies and/or tools.
2. Invest in Multipurpose Furniture
One way to make the most of a small space is to invest in furniture that serves more than one purpose. A great example of this is a Murphy bed. Murphy beds can be folded into the wall when not in use, freeing up valuable floor space.
Another piece of multipurpose furniture you might want to consider is a coffee table with storage. These tables have compartments underneath the surface, perfect for storing office supplies, books, or even extra blankets. You can find many multipurpose furniture pieces at your local furniture store.
3. Use Vertical Space
When working with small areas, it's important to use all the available space, including vertical space. One way to do this is to install floating shelves. Floating shelves are great for storing books, documents, plants, or picture frames.
4. Keep Your Color Scheme Light and Airy
One way to make a small space feel bigger is to keep the color scheme light and airy. White walls will reflect light and make the room feel brighter and more open.
You can also add pops of color with accessories, like pillows, rugs, or artwork. Just be sure not to go overboard, or the space will start to feel cluttered.
There are plenty of great ideas for small office spaces. With a little bit of creativity, your home office can be both functional and stylish. If you're looking for new office furniture or some expert advice, contact a local office supply store today!