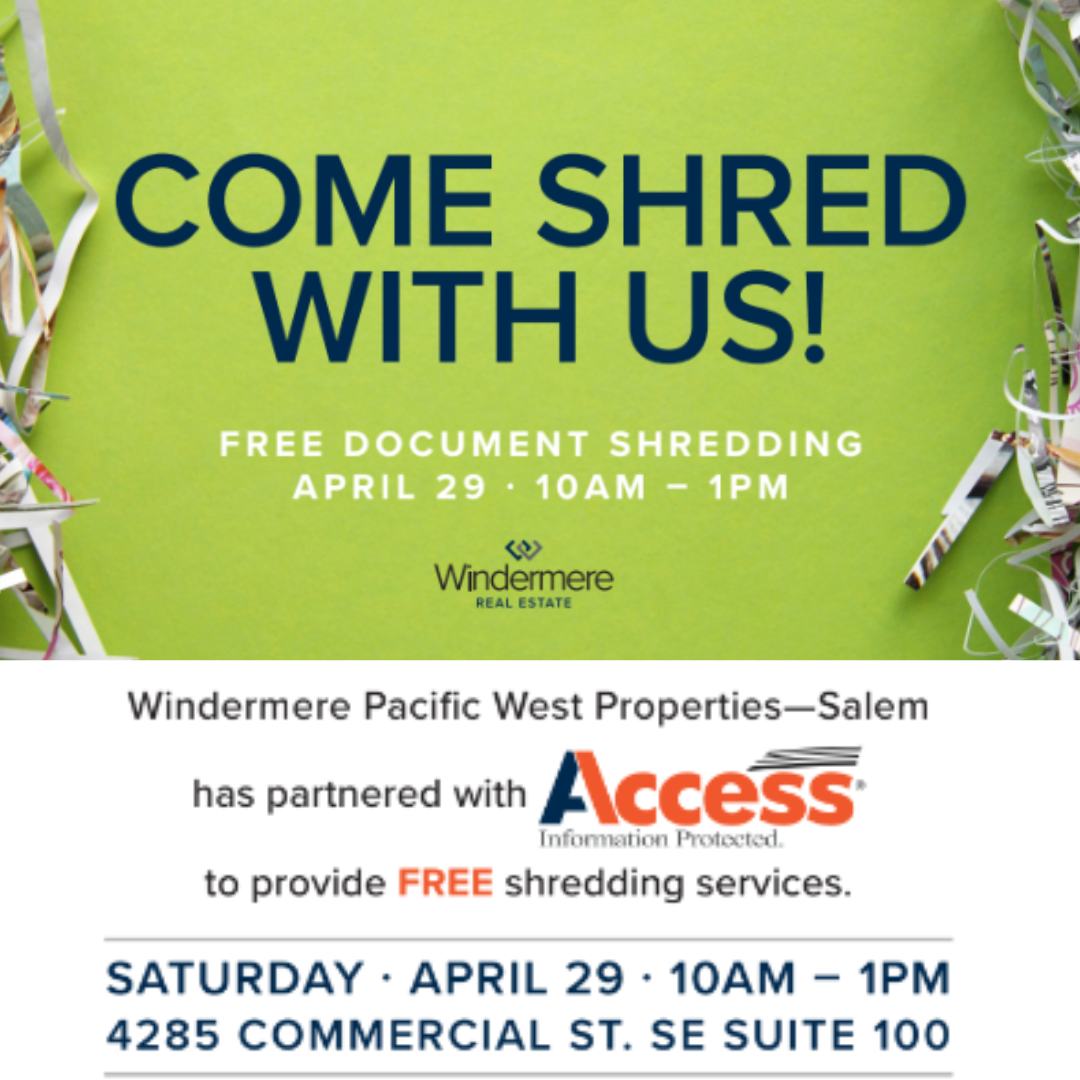 Windermere Pacific West Properties – Salem is partnering with Access to provide a FREE Shred Event.
Date: Saturday, April 29, 2023
Time: 10AM – 1PM
Location: 4285 Commercial St. SE – Suite 100
Details: Please bring your old bills or sensitive documents – 2 banker boxes maximum – to be professionally destroyed on site. A certificate of destruction can be provided upon request.
Donations to the Windermere Foundation gratefully accepted.
The Windermere Foundation is dedicated to supporting low-income and homeless families in our communities. What started in 1989 as a grassroots foundation serving families in need in Washington State, has grown to encompass ten states and has raised over $45 million for programs and organizations that provide shelter, food, children's programs, emergency assistance, scholarships, and other services to those who need our help most.