Help Your Members Survive and Thrive
Equip your members to
promote each other
Engage the community to
buy local
Now More Than Ever Small Local Businesses
Need Support
Many Local Businesses Are Struggling To Compete
Local Brands Get Left Behind vs. Big National Brands
Members Are Overwhelmed By Marketing
For most small businesses, their reputation is their #1 marketing asset. Online reviews and positive testimonials are a critical part of helping local businesses survive and thrive against larger competitors.
The problem is when it comes to getting online reviews most of your members feel frustrated and overwhelmed.
Introducing
Buy Local "Show The Love" Chamber Hubs
Give your members the tools to promote each other and build the most coveted form of marketing – word-of-mouth
Write Positive Reviews For Fellow Members
 88% of consumers trust online reviews as much as a personal recommendation?
We make it easy for Chambers of Commerce to help members "Show The Love" for each other by writing positive testimonials, building virtual recommendation walls, and referring them to potential customers.
Each member can, in turn, do the same for your Chamber of Commerce to help you grow your membership.
All of your members get a free WhirLocal account, which includes:
Member Listing In Your Buy Local "Show The Love"  Chamber Hub

Business Profile & Micro-website (Links to your Hub)

Neighborhood * Directory Listing 

Automated Review Generation Tools

Give & Receive Unlimited Reviews & Positive Testimonials On WhirLocal 

Give & Receive Recommendations With A Virtual Recommendation Wall
Give & Receive Referrals With A Custom Referral Form
Automatically Push New Testimonials To The Chamber Hub

And a whole lot more …
* Your city or area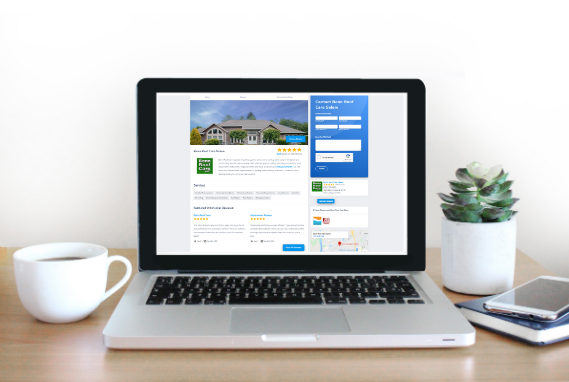 Here's what you get with your Chamber account:
Fully hosted Buy Local "Show The Love" Chamber Hub, Plus

Business Profile & Micro-website

Neighborhood * Directory Listing

Automated Review Generation Tools

Give & Receive Unlimited Reviews & Positive Testimonials On WhirLocal

Give & Receive Unlimited Recommendations
Give & Receive Unlimited Referrals
Done-with-you Priority Hub Support From Our Expert Team
And a whole lot more …
* Your city or area
This is a fully-hosted platform, so it works with any website.
Take Advantage Of Our Proven Systems
We've spent years developing our systems so you don't have to
Save A Ton Of Cash
We've invested $100's of thousands so you don't have to
WhirLocal Helps You & Your Members Solve The Following Problems


Promote Your Buy Local "Show The Love" Chamber Hub To Your Members

Help Members Survive & Thrive
Investment: $1997/yr
(Or pay $297/mo)
We Understand Local Businesses
WhirLocal was built by a local business for local businesses. We are not a billion-dollar bully or venture-funded unicorn.
"We're Local & Proud Of It" ™
Crafted with ❤️ in Salem, Oregon, WhirLocal is 100% developed and supported in the USA.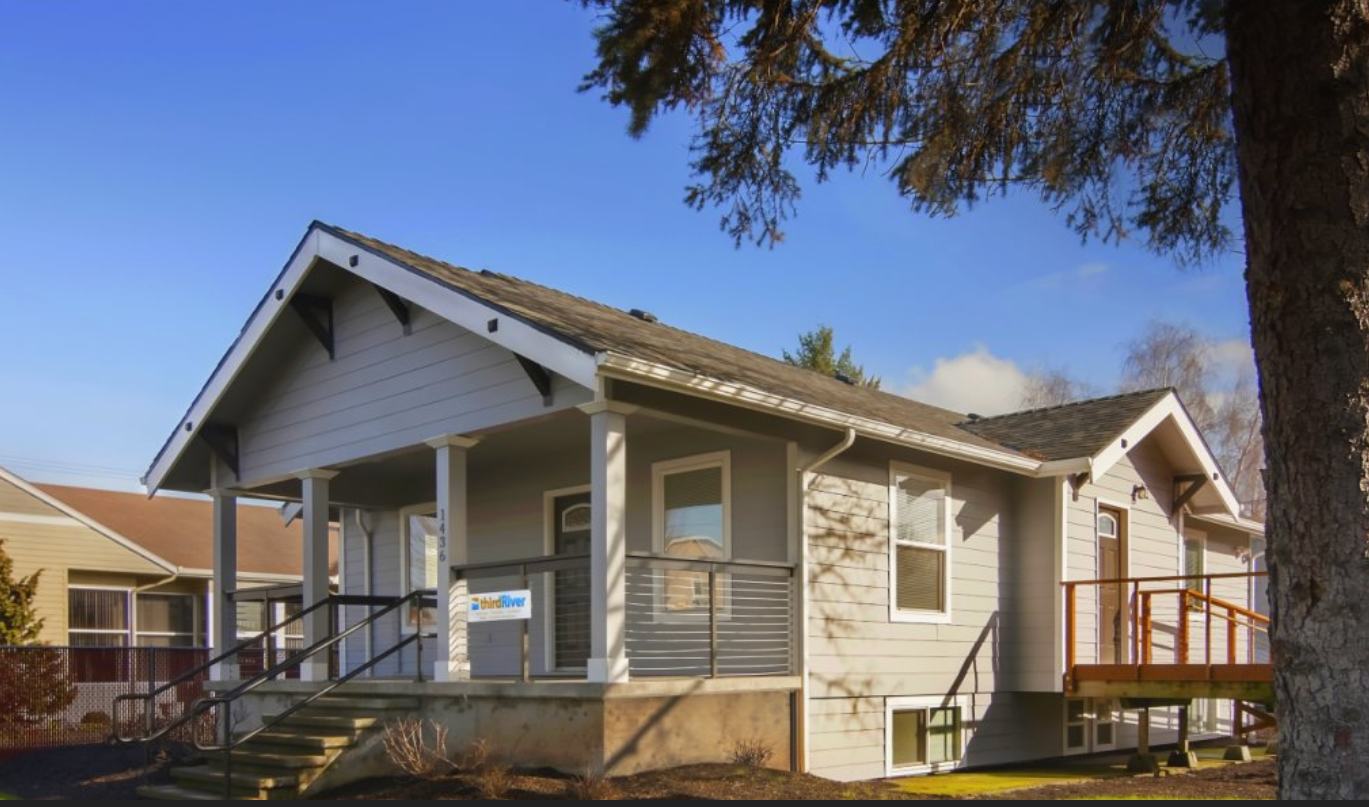 (This is our office two blocks from the Salem (OR) Area Chamber of Commerce)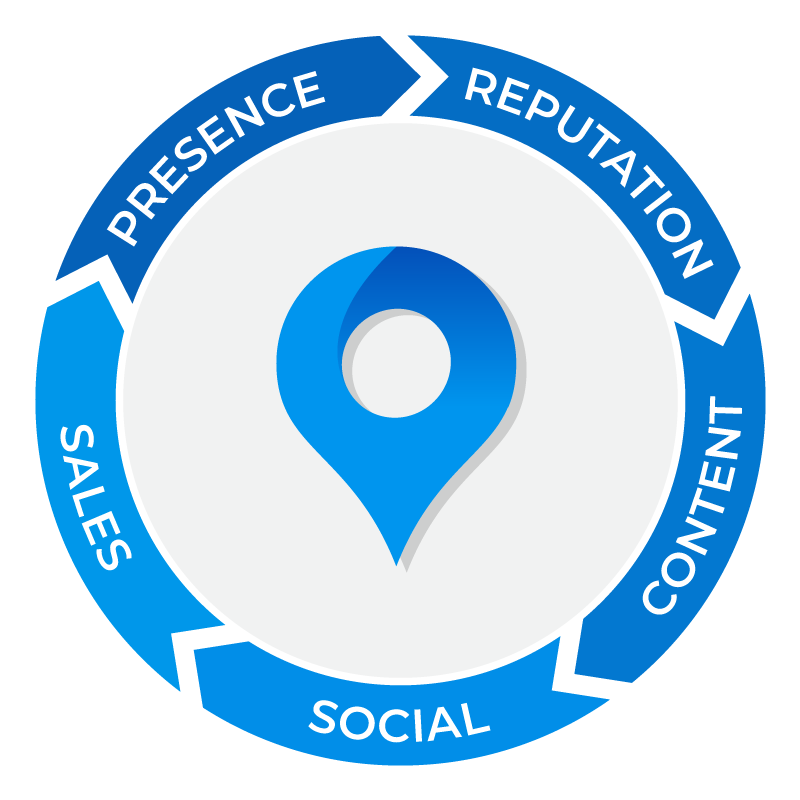 Proven Marketing Platform
With our proven marketing platform, we have helped small businesses around the country build their social proof, connect with leads, and automate their follow-up so they so they can stand out from their competition and grow their business. 
We love being part of our local Chambers of Commerce.
One of the first things we did when we started our business was to join the Salem Area Chamber of Commerce. 
Now, we belong to several local Chambers and 100% believe in your mission to help local businesses thrive.
Both of our co-founders are past Greeters chairs and active volunteers.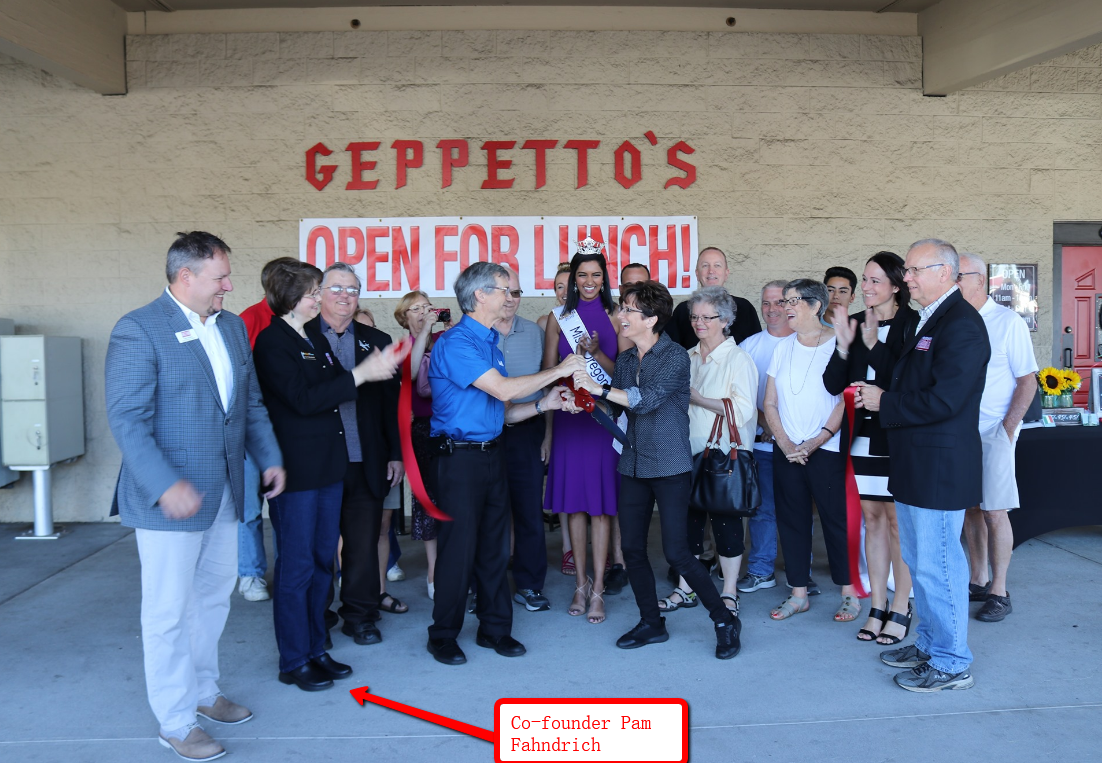 Get Started Today, And Receive The Following WhirLocal Lead Connector Bonuses
Convert more website traffic by giving visitors the option of connecting the way they prefer – text.
Our website chat widget immediately creates a conversation in our platform so you can text directly from your keyboard and it doesn't end when they leave your website.
Bonus Value: $1200/yr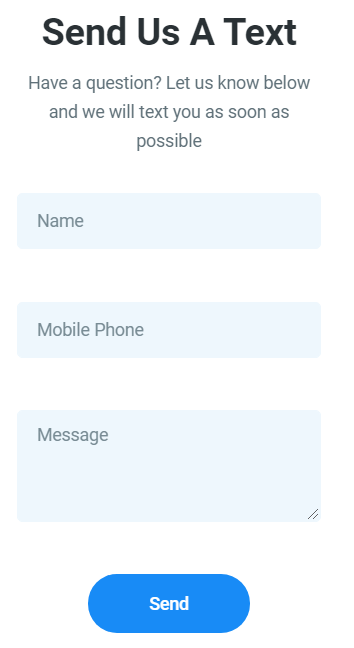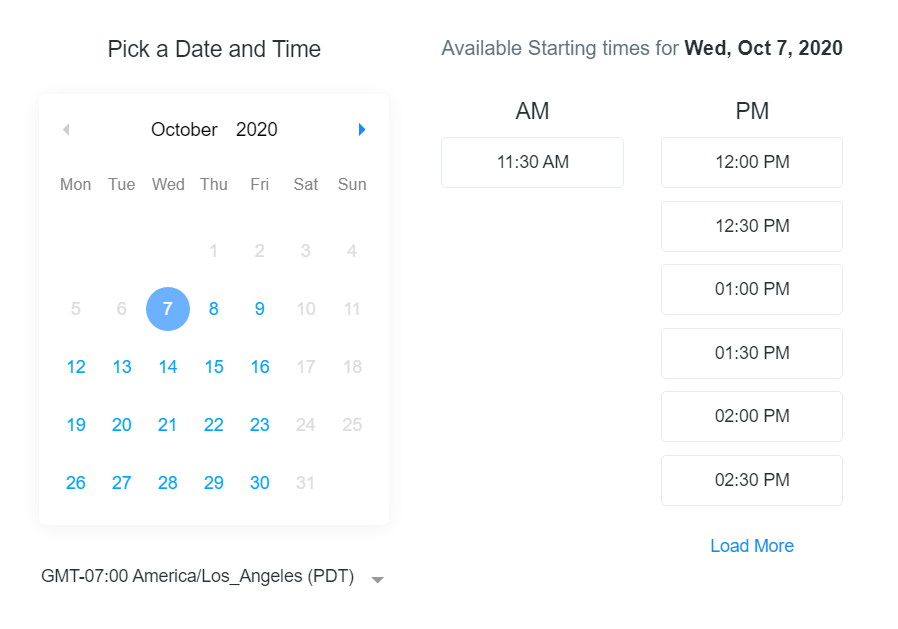 Book Appointments With Ease
Stop going back and forth with your prospects and members to book an appointment!
Imagine, giving all of your front-facing team members the ability to book appointments online. And, qualify your meetings with custom questions so you can weed out the tire kickers.
Compare and replace services like Calend.ly, YouCanBookMe, etc.
Bonus Value: $1200/yr.
Manage Conversations & Contacts With Ease
Revolutionize your organization and communications with your customers with the advanced contact relationship manager. Keep track of unlimited contacts as they book appointments and fill out lead capture forms. You can import your existing lists too.
With our conversations inbox, you can manage two-way SMS text conversations right from your keyboard, without having to give out your personal cell phone number or that of a team member. Also track incoming phone calls and outgoing emails.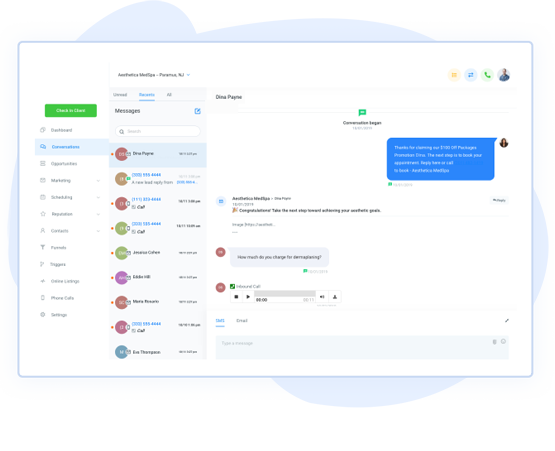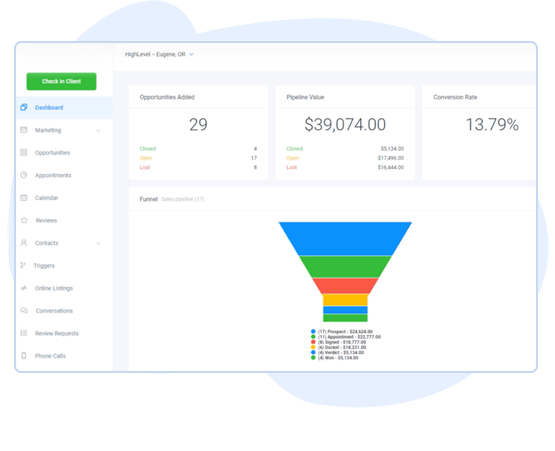 Manage Your Sales Pipeline Like A Pro
Keep track of your membership sales pipeline and opportunities to close more deals. Build custom pipeline stages and easily move deals between stages as you progress through the sales cycle.
Unlimited Users Included!
Compare and replace services like Hubspot, SharpSpring, or Pipedrive.
Bonus Value: $2400/yr
So, get started today with a Buy Local "Show the Love" Chamber hub to help your members survive and thrive. 
What About Negative Reviews?
We make it easy to generate a steady stream of positive reviews and testimonials to help your members stand out from their competition and grow their business. Our platform allows for full transparency for consumers and does not limit negative reviews, and the business owner cannot edit or delete negative reviews.
However, your Buy Local "Show The Love" Chamber Hub only showcases positive testimonials (4-5 star reviews). And, a business or organization can respond to reviews at any time.
Keep in mind, all feedback is good feedback. While you can't satisfy every single customer, the "gold" found in any negative feedback can help your members improve and therefore survive and thrive. 
How Do I Get My Members To Join The Hub?
You can either upload a list of your members into our system, and invite them to join using a custom link for their business, OR, you can use a custom join hub link to email your member database. 
Is There Any Cost To My Members?
No. Each member receives a 100% free basic WhirLocal account, which gives them a powerful marketing platform to help them build their online presence and social proof. We do offer several optional upgrade options if they want more marketing features and power. 
How Does This Help Me Grow My Membership?
When one of your members joins your Buy Local "Show The Love" Chamber Hub, they get a neighborhood business profile on the WhirLocal platform. This neighborhood business profile links back to your hub, building awareness of your Chamber of Commerce advocacy efforts and can drive visitors to your website or Enjoin membership sales engine. You provide more value for your members, which gives them more reason to join. 
Does The Hub Work With My Website?
Yes. Since this is a fully-hosted technology solution, our platform will work with any website. You can either link directly to it (easiest), embed it on a page of your website (your webmaster can help), or map a CNAME record on your domain (requires domain access and is a little more technical).
For example, you could create a CNAME subdomain called showthelove.yourchambername.org, and refer to this in all of your marketing efforts to help members show the love to each other. 
Is There A Non-Dues Revenue Opportunity?
Yes! We know Chambers have been hard-hit by the loss of membership dues and event revenue. With our affiliate program, you can earn 20% of any paid upgrades that your members might take advantage of. See more about our affiliate program.  
Can I Feature Certain Members In The Hub?
Yes! We have an easy way to feature your higher tier members in your hub with a simple "Click to feature" button functionality. 
Do I Have Brand Control Of My Hub?
Yes! You can call your hub anything you want as well as add your logo, cover image, and description.  You also get full control over what content you show in your hub. 
I Already Have A Membership Directory. Why Do I Need This?
Your membership directory is a great way to promote your members on your website. However, most membership software platforms are very limited when it comes to helping your members show love with reviews, recommendations, and referrals for their fellow members. Our platform is proven to help your members build social proof that they can leverage in all of their marketing efforts, and it allows you to add more value to their Chamber membership. 
Are There Non-Chamber Members On The Platform?
Yes, we operate a buy local "neighborhood" model that promotes all small businesses in the neighborhood. Small local businesses need our support now more than ever. However, with a "Show the Love" Chamber Hub, you have the opportunity to promote your members only and grow your membership at the same time.
Couldn't I Build This Myself?
You could try cobbling together different technologies to try and do something similar, but it would be very difficult. We've invested well over a half-million dollars building our marketing platform so you can leverage it for a small fraction of that. 
Can My Members Belong To Other Hubs?
Yes. Unlike membership software platforms, we've built our platform so that small businesses and organizations can belong to multiple hubs with the same WhirLocal business profile. They might belong to multiple chambers of commerce, an association or two, a referral networking group, and niche-specific hubs.
This means they don't have to log into multiple places to update their business information, and they can automagically push content (positive testimonials, news, projects, special offers, etc) to multiple hubs all at once. This is a valuable benefit to your members when it comes to marketing and technology and can help them survive and thrive.
Can We Use Member Testimonials On Our Social Media Sites?
You bet! Member testimonials are a great way to build social proof and show the love. We have easy social sharing buttons and create a beautiful review image for every review. [See Example]
Using your members' content (reviews, recommendations, blog posts, projects, offers, etc) is a great way to show the love for your members AND fill up your social media channels with great engaging content.