Winner Announced for $250 Enchanted Forest Family Adventure Giveaway
ANNOUNCING the lucky winner of the $250 Enchanted Forest Family Adventure sponsored by Summit Cleaning and Restoration and organized by WhirLocal Salem! Thank you to everyone who entered and participated. We had over 440+ entries and per contest rules selected the winner via random drawing.
Pam Fahndrich, co-publisher of WhirLocal Salem, presented the $250 Enchanted Forest Gift Card to Fernando Lopez of Keizer on September 7, 2023 at Broadway Coffeehouse in Salem. Fernando is looking forward to taking his wife and kids to the Enchanted Forest for a fun family adventure.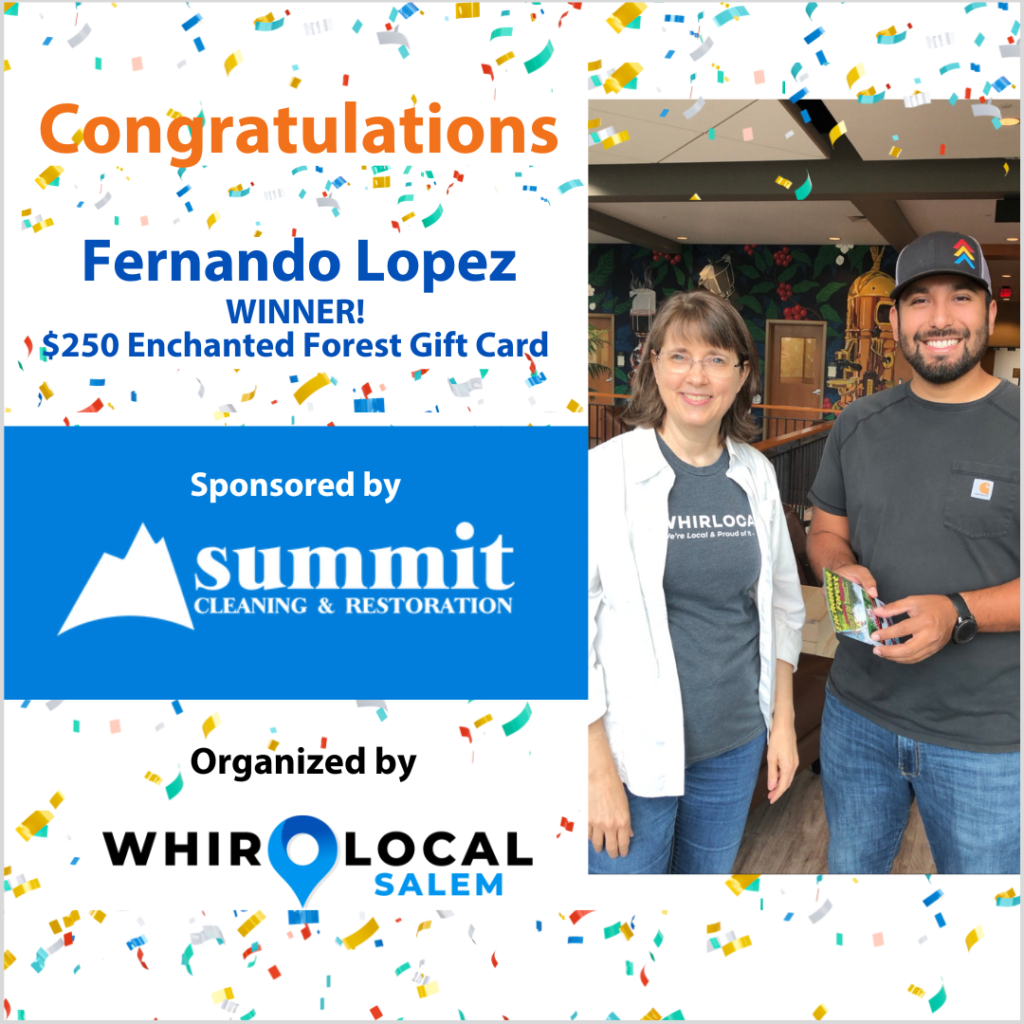 Special thanks to Summit Cleaning and Restoration for sponsoring the giveaway.
Summit Cleaning and Restoration is a family-owned, independent disaster restoration and facility services firm that's been serving the Northwest since 1978. They provide disaster restoration and rebuild services to both residential and commercial buildings. Summit takes as much pride in the way they make people feel while doing business with them, as the quality and precision of the work product they provide their customers.
They can work with your insurance company to make sure your repairs are fair and complete. From the moment their professional technicians arrive, they work to limit your damages and inconveniences in an effective and professional manner. Learn more at https://www.summitclean.com/.