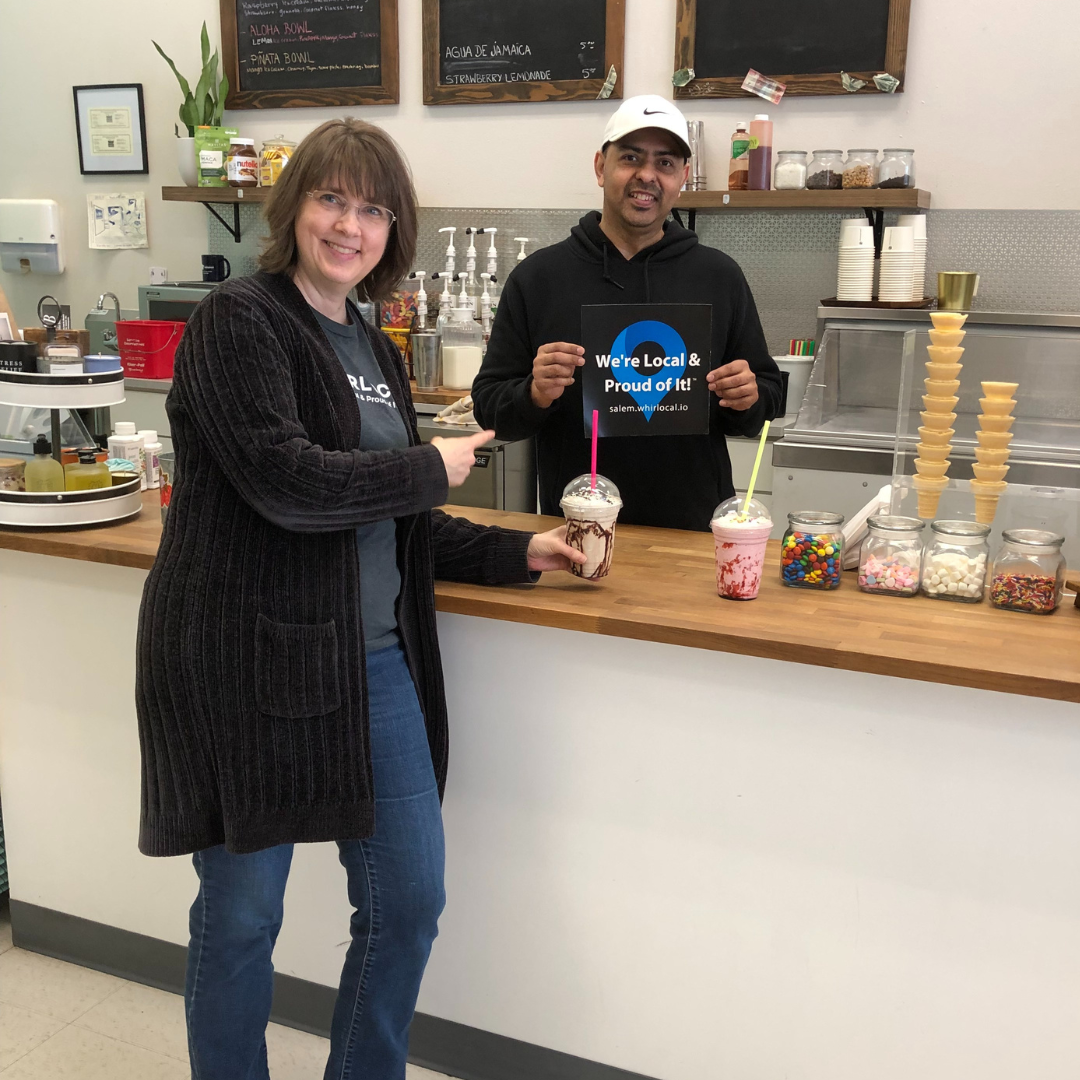 "In the Neighborhood" at Dolce Mama's – a super cute ice cream shop located at 333 State St in downtown Salem.
They are open from 12-10PM Monday – Saturday, and 2-9PM on Sunday. I got the Oreo Cookie shake I've been craving since I saw a picture on their Instagram and it did not disappoint!
Stop in and support their local business next time you are in downtown Salem. And follow them @dolcemamas on Instagram.
We care about helping local businesses succeed. We like to say, "We're Local & Proud Of It!"
#buylocalsalem #supportlocal #supportlocalsmallbusinesses #salemisawesome