Shoulder Pain Treatment in NJ | Shoulder Pain Doctors, Specialists
Shoulder Pain
Simple movements like turning the wrong way or throwing a ball can lead to troubling shoulder pain. It may just be a muscle strain, but you may have done serious damage to one of the many soft tissues in your shoulder. Another possibility is an underlying medical condition like arthritis. Visit one of our shoulder pain injury treatment specialists at Redefine Healthcare, a NJ pain management clinic (with six convenient locations in New Jersey) for a definitive diagnosis and appropriate treatment for your shoulder pain.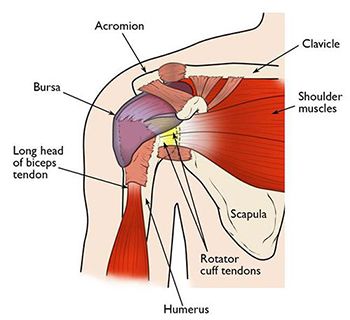 You've just finished helping your best friend move into their new place and now you're experiencing significant shoulder pain. Someone just rear-ended you at the stoplight and you notice left shoulder pain from your seat belt. That last golf shot triggered noticeable right shoulder pain, and you're worried about maintaining your handicap.
All of these incidences and more can contribute to your need to seek shoulder pain treatment. Your pain management doctor in NJ at Redefine Healthcare works hard to treat the root cause of your shoulder pain so you can return to the things that matter to you. Pinpointing whether your shoulder pain comes from a muscle or ligament injury or involves the shoulder joint lets your shoulder pain doctor determine the best treatment possible for you.
Read more https://redefinehealthcare.com/shoulder-pain/

Call Redefine Healthcare today to make an appointment for you or a family member at (732) 906-9600 or learn about our other services.
Redefine Healthcare
10 Parsonage Rd Suite 208,
Edison, NJ 08837
(732) 906-9600
Web Address redefinehealthcare.com
Nearby Locations:
Edison Office
Clara Barton, Fords, Iselin, Robinavale
08837 | 08840 | 08863