Shoulder Pain Treatment Doctors Specialists in NJ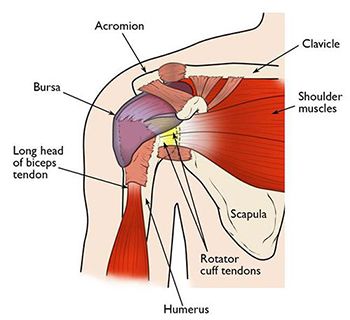 You've just finished helping your best friend move and are now experiencing acute shoulder pain. Someone just rear-ended you at a stoplight, and your seat belt is now causing pain in your left shoulder. That last golf shot triggered noticeable right shoulder pain, and you're worried about maintaining your handicap.
All of these factors, and more, may contribute to your need for shoulder pain treatment. Redefine Healthcare's pain management doctor in NJ works hard to treat the underlying cause of your shoulder pain so you can get back to doing what you enjoy. Identifying whether your shoulder pain is caused by a muscle or ligament injury or by an injury to the shoulder joint allows your shoulder pain doctor in New Jersey to provide you with the best treatment possible.

Read more: https://redefinehealthcare.com/shoulder-pain/

If you have any questions for our team of top pain management specialists in New Jersey, please contact us by phone at: (732) 906-9600
Redefine Healthcare
10 Parsonage Rd Suite 208,
Edison, NJ 08837
(732) 906-9600
Web Address https://redefinehealthcare.com
email: [email protected]
Our location on the map: https://g.page/RedefineHealthcareEdison
Nearby Locations:
Clara Barton, Fords, Iselin, Robinavale
08837 | 08840 | 08863
Working Hours:
Monday: 8AM – 5PM
Tuesday: 8AM – 5PM
Wednesday: 8AM – 5PM
Thursday: 8AM – 5PM
Friday: 8AM – 5PM
Saturday: Closed
Sunday: Closed
Payment: cash, check, credit cards.