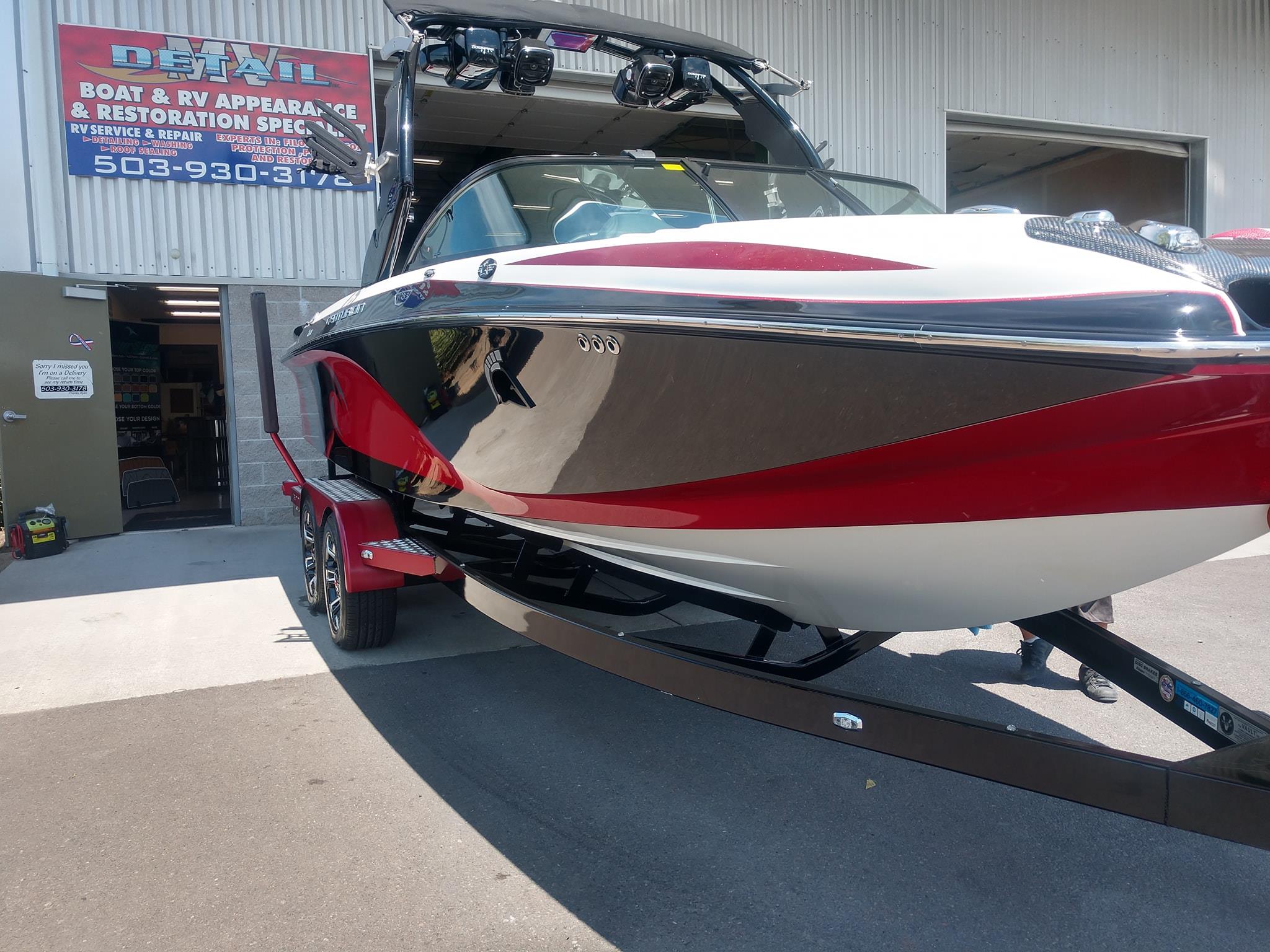 MV Detail
4.4/5
based on
88 Reviews
Write a Review

I began building my skills and learning my trade while being employed at an RV dealership. I learned a lot and in 2005 I took the advice of a friend and started my own business. MV Detail began as a mobile detail service business going to customer's locations and working on their RVs. Supported by my wife and two boys I expanded my services and the business moved into our current shop, a 9,000 square foot facility with the capacity to handle even the biggest jobs. In the years since opening, MV Detail has expanded our services significantly. Not only can we offer all inclusive service on RVs and boats, we offer top notch auto detailing, and have experience with a variety of other vehicles like motorcycles, semi trucks, golf carts, ATVs, and farm equipment.
When you choose MV Detail you are making an investment in your vehicle. We work with the best products and pay meticulous attention to every detail. High Quality of work is our highest priority.
Featured WhirLocal Reviews:
Employees are there!!
Ryan and his crew are top notch. I've used them a few times now and have never been disappointed. You have a lifetime customer here, so keep up the good work.