Little Lantern Floral LLC
Write a Review
Little Lantern Floral LLC
0/5
based on
0 Reviews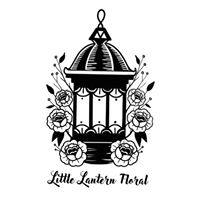 Welcome to Little Lantern Floral, a small private floral studio located in the heart of Salem Oregon.  We are an eco-friendly florist, and Salem's first florist offering bicycle delivery!!! Our focus is to support American grown, locally farmed, and mindfully foraged flowers.  We do our best to source locally first, but use some domestic and international florals, mixed with locally foraged elements in the off season.  Our designer Jodi adds a unique touch, current design styles, and an artful approach to all your floral needs, big or small.
Want to enjoy fresh flowers everyday?  We offer a Floral Subscription that can be tailored to fit the needs of your home or office.  Weekly, Bi-weekly, or Monthly Floral Subscriptions are just a few clicks away!  See the Floral Subscription option in the menu above.
Need to celebrate with flowers?  We take a limited number of daily orders for all of life's celebrations.  24-48hr notice is greatly appreciated, but we do our best to accommodate same day requests as well.   Delivery is available to Salem, Silverton, and surrounding areas.  Delivery fees are based on distance.   Bicycle delivery  is also available to Downtown Salem, weather permitting.  Arrangements start at $40 and go up in $10 increments from there.  Size examples $40-50 (smaller) $60-$80 (medium) $100 and up (large)
Need flowers for a wedding or event?  We do that to!!  Contact us today to schedule a personal consultation!
Our commitment to our community includes reducing our carbon footprint and using eco friendly practices.  Here at Little Lantern Floral we never use floral foam!  Instead we use eco friendly mechanics to keep your flowers fresh, without harming our beautiful planet.  We also offer  vase recycling programs, buying from local farms to reduce plastic waste, as well as general recycling of wastes in studio.
Little Lantern Floral LLC has not received any reviews yet.
If you have done business with us recently, we would
love your feedback
!