Janice Maldonado, John L. Scott Salem
Janice Maldonado, John L. Scott Salem
0/5
based on
0 Reviews
Write a Review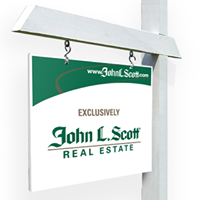 The Roots
Born and Raised in Texas, Janice's adventurous soul led her on an exploration of New Mexico, Nevada, Utah and Colorado before settling in Oklahoma to raise her two sons. She and her husband are currently enjoying their beloved titles as "Glam-Ma" and "Paw-Paw," of two adorable granddaughters. Next to traveling and meeting new people, Janice enjoys reading, shoe shopping, crafting and practicing her electric guitar, Joy.
The Bud
Janice has a long work history in customer service, excelling in supervisory and administrative positions. One of her favorite jobs was working at Haagen Dazs located inside the MGM Grand Hotel & Casino in Las Vegas, Nevada, because, well – ice cream! While in Oklahoma, Janice was an administrative assistant and licensed real estate broker dealing primarily with clients in pre-foreclosure. Her tenacity and knowledge as a Short Sale Negotiator led to one of the highest closing success rates in the area.
The Blossom
Newly relocated to Salem, Janice quickly decided that John L. Scott-Salem was the perfect place to hang her real estate license. Their focus on Living Life As A Contribution and dedication to Transactional Excellence aligns with her own personal and professional mission statement. Despite being new to the Willamette Valley area, Janice has taken an active role in her civic responsibilities to the community. She is a member of the Community Emergency Response Team (CERT) and recently sworn in as a Court Appointed Special Advocate (CASA) for Marion County. In her free time, Janice loves discovering all that the Pacific Northwest has to offer, from the mountains, through the valley, to the coast.
"Nothing is impossible, the word itself says 'I'm possible!'" In the stylish words of Audrey Hepburn, Janice finds truth and inspiration for every situation.
Janice Maldonado, John L. Scott Salem has not received any reviews yet.
If you have done business with us recently, we would
love your feedback
!