Janice Maldonado, John L. Scott Salem
Janice Maldonado, John L. Scott Salem
0/5
based on
0 Reviews
Write a Review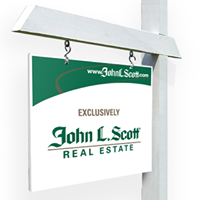 The Roots
Born and Raised in Texas, Janice's adventurous soul led her on an exploration of New Mexico, Nevada, Utah and Colorado before settling in Oklahoma to raise her two sons. She and her husband are currently enjoying their beloved titles as "Glam-Ma" and "Paw-Paw," of two adorable granddaughters. Next to traveling and meeting new people, Janice enjoys reading, shoe shopping, crafting and practicing her electric guitar, Joy.
The Bud
Janice has a long work history in customer service, excelling in supervisory and administrative positions. One of her favorite jobs was working at Haagen Dazs located inside the MGM Grand Hotel & Casino in Las Vegas, Nevada, because, well – ice cream! While in Oklahoma, Janice was an administrative assistant and licensed real estate broker dealing primarily with clients in pre-foreclosure. Her tenacity and knowledge as a Short Sale Negotiator led to one of the highest closing success rates in the area.
The Blosso…
Janice Maldonado, John L. Scott Salem has not received any reviews yet.
If you have done business with us recently, we would
love your feedback
!