The Benefits of Landscape Lighting
It's that time of year when the sun goes down so early that it's already dark outside when you're clocking out of work or making dinner. Do you, like many, wish it stayed brighter outside for longer? If so, you might enjoy bringing some extra light to the outside of your home with landscape lighting.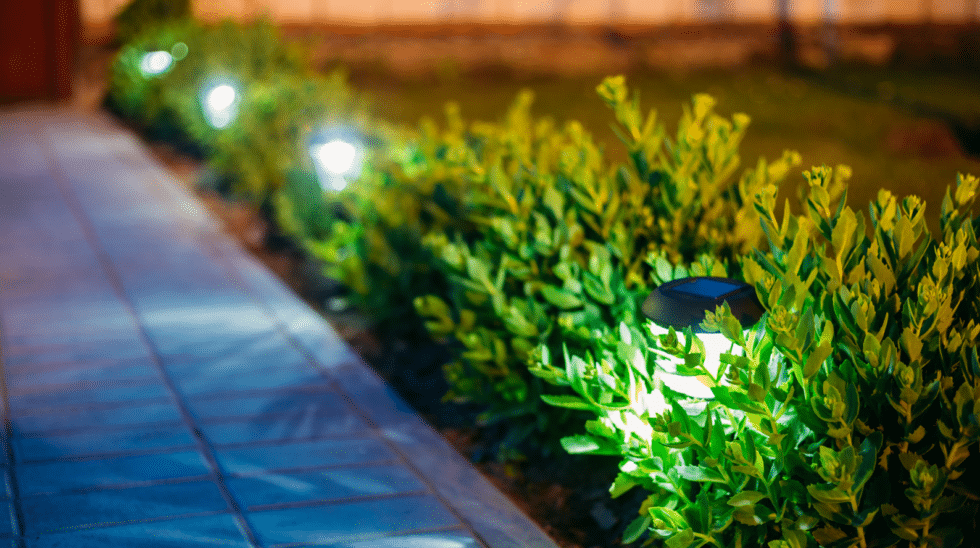 At Green Acres Landscape, many of our customers have begun to install some outdoor lighting to extend those winter nights and illuminate their property. As an FX preferred contractor, we specialize in installing outdoor lighting safely and strategically to ensure the best possible product. There are many benefits to outdoor lighting:
Illuminate Outdoor Living Areas
The most apparent benefit of landscape lighting is the extension of living spaces. People are often forced indoors in the winter because it gets dark and cold so early. While new lighting won't help with the cold, it can allow you to illuminate a deck, patio, or sunroom, so it's easier to gather with friends and family (when safe to do so).
Improved Safety
Outdoor lighting makes a property safer. Illuminating walkways, steps, uneven areas, and driveways help people see better at night and avoid tripping or getting injured. Even passersby will be less likely to get hurt in front of your home, protecting you from potential lawsuits. Brightening high traffic areas like patios, decks, around the pool, and outdoor seating areas can help with safety too. With outdoor lighting, you can keep everyone safe and enjoy your yard at night.
Improved Boundaries
Another benefit of landscape lighting is well-establish boundaries around your property. Often people will have a fence or shrub that establishes the property line. Adding lighting to the edge of your property has several benefits. It makes the property more visible (especially at night), so there is less danger of people, animals, or vehicles damaging it. It also helps to create a better aesthetic and will make the area easier to navigate.
Improved Property Value
Outdoor lighting improves your curb appeal and property value. This improvement to your property is both functional and aesthetically pleasing. Also, buyers value outdoor lighting when considering a purchase. Well placed lighting structures will showcase your home's features and improve its value.
When adding lighting to your property, we strongly recommend using a professional. It's essential to install safely and correctly while considering how to illuminate select areas. The last thing you want is a blinding light shining through your bedroom window. Discuss your needs and goals with a professional before installing. Trust me; it'll make a big difference.
This post was first published on greenacreslandscapeinc.com.