Green Acres Landscape Ranks as one of the 100 Best Companies to Work for in Oregon in 2021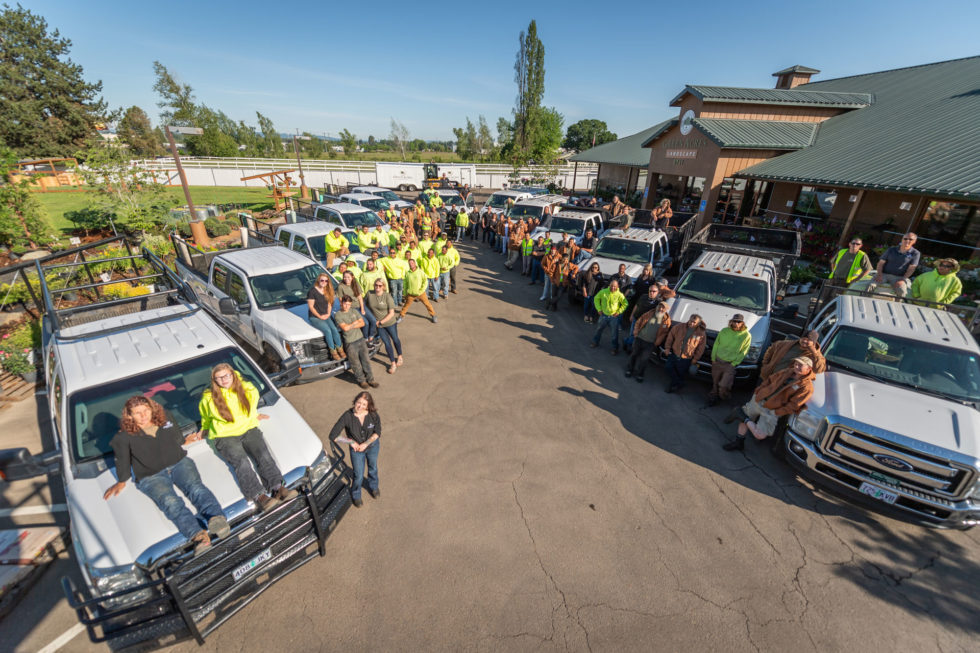 Green Acres Landscape (GAL) is recognized by Oregon Business magazine as one of the "100 Best Companies to Work for in Oregon" in 2021. It ranked as #32 for Large Size Companies. It is the first year GAL has been recognized for this honor.
Employees know best when judging the best place to work. Results from a confidential survey of employees earned Salem's Green Acres Landscape recognition for being among the best in Oregon.
In the March 2021 edition of Oregon Business, the Oregon Business team wrote, "In this pandemic year, you could argue that the 100 Best Companies list takes on more meaning and importance than ever before. Companies in the list have really had to show their mettle when it comes to maintaining a strong culture and happy workforce while facing extraordinary economic challenges created by the pandemic." 
The survey measured employees' opinions on 20 workforce practices, as well as satisfaction. Employers also answer a questionnaire on benefits. Factors that were measured included work environment, management and communication, decision-making and trust, career development and learning, and benefits and compensation.
"The companies in this year's list are evidence that there are businesses that care about keeping their workforces happy, whatever the circumstances," the Oregon Business Team added.
The Oregon Business team highlighted the company's family feel and charitable giving as reasons GAL employees wanted to come to work. One of GAL's 120 employees was cited in the list, saying, "We support important causes continually throughout the year. We are a green company striving to support its goal in our everyday work practices."
About Green Acres Landscape: Green Acres Landscape is a full-service, residential, and commercial landscaping business and nursery in Salem, Oregon, located at 5701 Gaffin Road SE. Their fully-appointed showroom includes Green Acres at Home, a decor and gift shop. Green Acres' projects include designing and installing, maintaining and enhancing, and providing general lawn care. Green Acres has been serving the people of Oregon since 1992 and has grown to over one hundred employees and over five thousand satisfied customers. Their mission is to provide an unequaled landscape solution and value to each client while always respecting and protecting the environment. Call 503-399-8066 or visit www.GreenAcresLandscapeInc.com for more information.