Chira's | Restaurant and Catering
5/5
based on
1 Review
Write a Review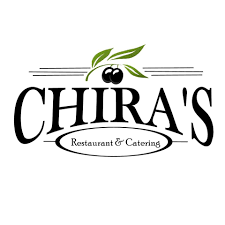 Hi and Thank You for stopping by our site. I'm Yuriy Chira, owner and Executive Chef at Chira's Restaurant. I was trained at Le Cordon Bleu in Portland, Oregon in Hospitality for Restaurant Management, Hotel Operations, and Culinary Arts. After years of successfully operating restaurants, it was time I opened one with my name on it.
I've developed my philosophy: Fine Dining Experience without the Price.
When you come to Chira's Restaurant it's like you're coming to my house. You're family. I want you to try so many different things, I want you to experience different things, and I want you to trust me as your chef. I'll deliver to you my excitement, my vision, my creation for that day. Whether in the restaurant or for your catered event, I will bring my enthusiasm each and every day to every meal.
It is YOU we're trying to impress and it is YOU we're here for. Come on in; You're Family.
Note: We're closed Monday-Friday from 2:30-4pm
Featured WhirLocal Reviews:
I enjoyed the food, atmosphere and people. We enjoyed our dinner very much.