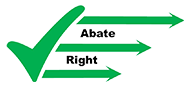 We realize that ASBESTOS can be scary.
You may not even know what to do.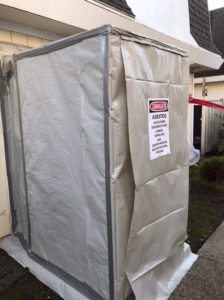 The typical abatement can take days and weeks to schedule and is costly. You need to rely on the experts with the experience who can reduce cost and bring customer service to the abatement industry.
At Abate Right®, our customers are our priority and we work together to deliver an excellent customer experience. We understand that as a property owner you do not have the time to coordinate, schedule and arrange all of the necessary steps of an asbestos abatement. Let us take the HASSLE out of abatement. We will coordinate and arrange the entire abatement project, including the manipulation of the contents, and create a HASSLE FREE experience for you.
Our ownership group has over 30 years in the restoration industry. We are highly reputable, licensed and insured and have experience working with all major casualty insurance companies. It is our goal to perform abatement services as quickly and efficiently as possible.
Featured WhirLocal Reviews:
I love working with this company. They make my projects go smoothly.
We had a serious fire in our rental and Abate Right took the house down to the studs, which included removing floor tile with asbestos. The team was friendly and professional. They did an incredible job clearing out everything from the house and did it a… Keep Readings safely as possible. A+
Licenses:
CCB # 208615, DEQ# FSC#776