Whether you're moving across town or across the country, moving can be equal parts stressful and exciting. There's a lot of planning, packing, and heavy lifting to do—and sometimes within a short period of time. One of the best ways to ensure that your belongings get from Point A to Point B in one piece is to turn the logistics (and labor) to the professionals. Let's get into how to find a reputable moving company that is safe and within your budget.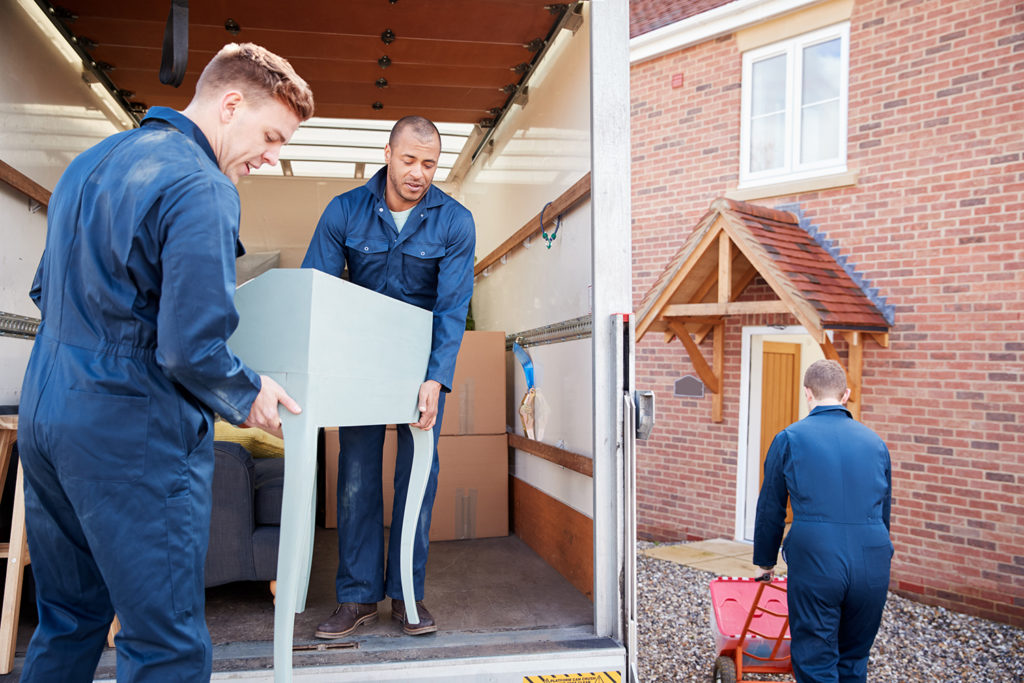 Why Is It So Important to Choose the Right Mover?
One of the main reasons people use professional movers is the convenience. Packing your belongings correctly is the best way to transport them safely. By making sure your items are packed well in boxes and in the moving vehicle, you can rest assured your belongings will arrive intact.
Those who move by themselves typically pack up their own vehicle, borrow a friend's pickup, or rent a moving truck. This takes time (and money) that might be better spent elsewhere.
Hiring a professional mover allows you to save time and wear on your own vehicle, and most of the packing supplies and materials are part of the package. Moving companies are also insured, and the employees are trained in such areas as loading a truck to evenly distribute weight to keep items from shifting or breaking. Additionally, in the event of damage, insurance is often available to cover the replacement.
Be aware that not everyone who advertises as a mover is qualified or capable. Keep reading to learn how to find one you can trust.
Your Moving Company Checklist
The first step toward choosing any reputable service provider is to do some initial research. Ask for referrals from friends or business associates, look at their website, and read customer reviews online. When choosing a moving company, you'll also want to ensure their services are what you need and their pricing is within your budget. If you ask for a quote or price estimate, be sure to get everything in writing. Ask about what is included in the base price and what additional services might result in extra costs.
Next, make sure the company is licensed, bonded, and insured. This protects you in the event of damage or lost items. If you're transporting business equipment, it will be necessary for business insurance purposes as well.
When choosing a moving company, be specific about your needs. Not all moving jobs use the same set of tools or skills. Make sure to clarify your search by typing "movers near [city, state]," or "local movers," or by specifying the type of service, such as "business movers" or "piano movers." If you're relocating out of town, make sure that your moving company can accommodate such a move.
When it comes to moving, you don't have to move everything on your own, and finding a dependable moving company doesn't have to be difficult. Keep these tips in mind, and you'll be well on your way to your new location!