Holidays are as much about delicious traditions as they are about togetherness. As families converge around festive tables, it's often the desserts that steal the show, evoking cherished memories and crafting new ones. Each pie slice or spoonful of pudding isn't just a taste of sweetness—it's a bite of family history, a moment of shared joy. Whether it's grandma's classic pumpkin pie or a new cranberry-orange concoction, these treats are more than just dishes; they're legacies of love. As we delve into this season, let's celebrate the magic that desserts and family bring to our holiday gatherings.

Here's some Thanksgiving desserts, both classic and unique, to try this year: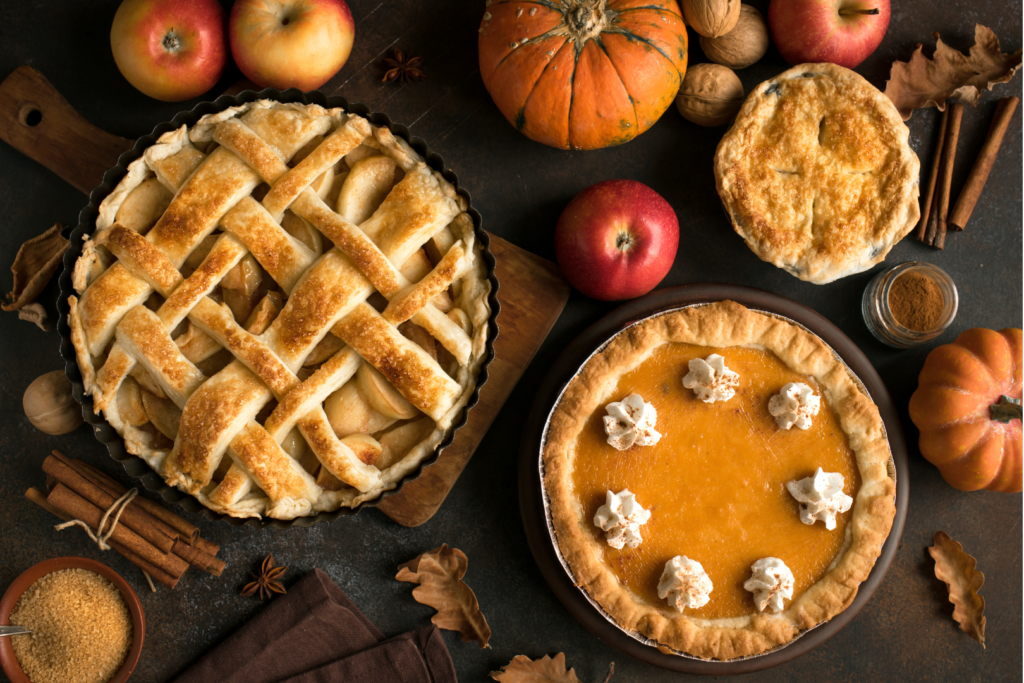 Classic Thanksgiving Desserts
Pumpkin Pie: A creamy, spiced pumpkin filling in a flaky pie crust, usually topped with whipped cream.
Pecan Pie: A sweet, sticky filling made from pecans and a syrup base, often served with a dollop of whipped cream.
Apple Pie: Made with tart, spiced apple filling. Serve with vanilla ice cream or cheddar cheese for a traditional touch.
Sweet Potato Pie: Similar to pumpkin pie but made with sweet potatoes. It's creamy, spiced, and delightful.
Cranberry Tart: A balance of sweet and tart, featuring the bright flavors of cranberries.

Unique Thanksgiving Desserts
Pumpkin Cheesecake: A creamy blend of pumpkin and cheese on a graham cracker crust.
Cranberry Orange Bread Pudding: A warm, comforting dessert combining the flavors of cranberries and orange.
Acorn Squash Custard Pie: A twist on the traditional pumpkin pie, using acorn squash for a different flavor and texture.
Apple Cider Doughnuts: Perfectly spiced and sugar-coated doughnuts that capture the essence of fall.
Maple Mousse: A light, creamy dessert with the deep flavors of maple syrup.